Epigenetic Cervical Cancer Test Has Perfect Detection Rate
By Labmedica International staff writers
Posted on 02 Jan 2019
Human papillomavirus (HPV) ‐based cervical cancer screening requires triage of HPV positive women to identify those at risk of cervical intraepithelial neoplasia grade 2 (CIN2) or worse.
A new 'epigenetics-based' cervical cancer test has been compared with the Papanicolaou test (Pap) smear and HPV tests (Hybrid Capture 2 High-Risk HPV DNA Test [HC2]), and investigated how well it predicted the development of cervical cancer up to five years in advance in a large study of women. As opposed to checking for patterns in the DNA genetic code itself that are indicative of the HPV virus, the new test looks at the naturally-occurring chemical markers that appear on top of the DNA, making up its 'epigenetic profile'.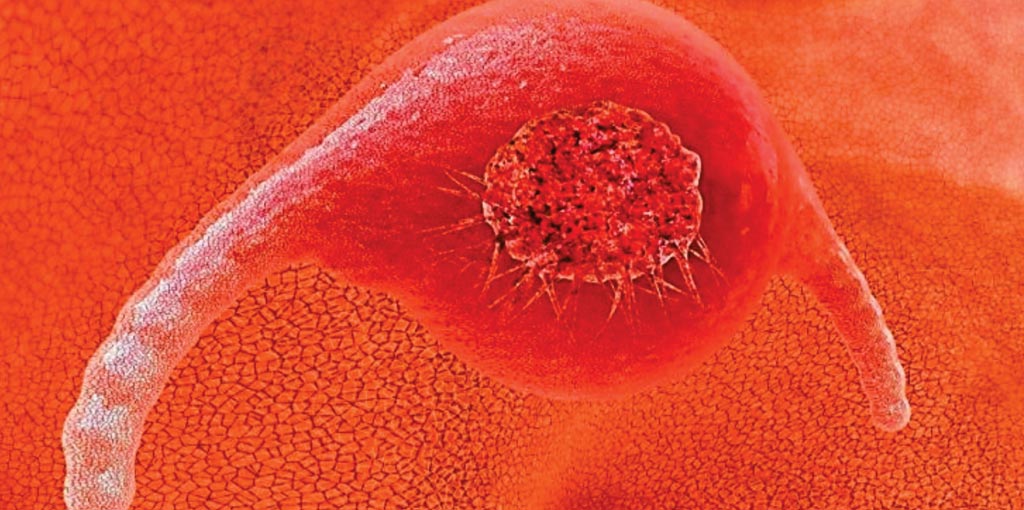 An international team of scientists led by those at the Queen Mary University of London (London, UK) conducted a blinded case‐control study within the HPV FOCAL randomized cervical cancer screening trial of women aged 25 to 65 to examine whether baseline methylation testing using the S5 classifier provided triage performance similar to an algorithm relying on cytology and HPV genotyping.
Groups were randomly selected from 257 women with known HPV/cytology results and pathology outcomes. Group 1: 104 HPV positive (HPV+), abnormal cytology (54 CIN2/3; 50 <CIN2); Group 2: 103 HPV+, normal cytology with HPV persistence at 12 months, (53 CIN2/3; 50 <CIN2); Group 3: 50 HPV+, normal cytology with HPV clearance at 12 months (assumed <CIN2). HPV16/18 genotyping was done by the cobas 4800 HPV test.
The new test was significantly better than either the Pap smear or HPV test. It detected 100% of the eight invasive cervical cancers that developed in the 15,744 women during the trial. In comparison, the Pap smear only detected 25% of the cancers, and the HPV test detected 50%. The study also looked more closely at a subset of HPV-positive women, which were representatively selected from the large study. The new test detected 93% of pre-cancerous lesions in those women; compared to 86 % detected using a combination of the Pap smear and HPV test, and 61% detected using the Pap smear on its own.
Attila T. Lorincz, PhD, a Professor of Molecular Epidemiology and lead author of the study, said, "This really is a huge advance in how to deal with HPV-infected women and men, numbering in the billions worldwide, and it is going to revolutionize screening. We were surprised by how well this new test can detect and predict early cervical cancers years in advance, with 100% of cancers detected, including adenocarcinomas, which is a type of cervical cancer that is very difficult to detect. The new test is much better than anything offered in the UK at present but could take at least five years to be established." The study was originally published online on November 9, 2018, in the International Journal of Cancer.
Related Links:
Queen Mary University of London