Plasmodium vivax Isolated in Duffy Negative Individuals
By Labmedica International staff writers
Posted on 12 Dec 2018
Malaria in Nigeria is principally due to Plasmodium falciparum and, to a lesser extent to P. malariae and P. ovale. P. vivax is thought to be absent in Nigeria in particular and sub-Saharan Africa in general, due to the near fixation of the Duffy negative gene in this population.
Microscopy which is the gold standard for malaria diagnosis can detect Plasmodium infections in individuals with high level of parasitaemia; however parasite detection in individuals carrying low parasite density can be challenging, thus emphasizing the need for more sensitive diagnostic methods.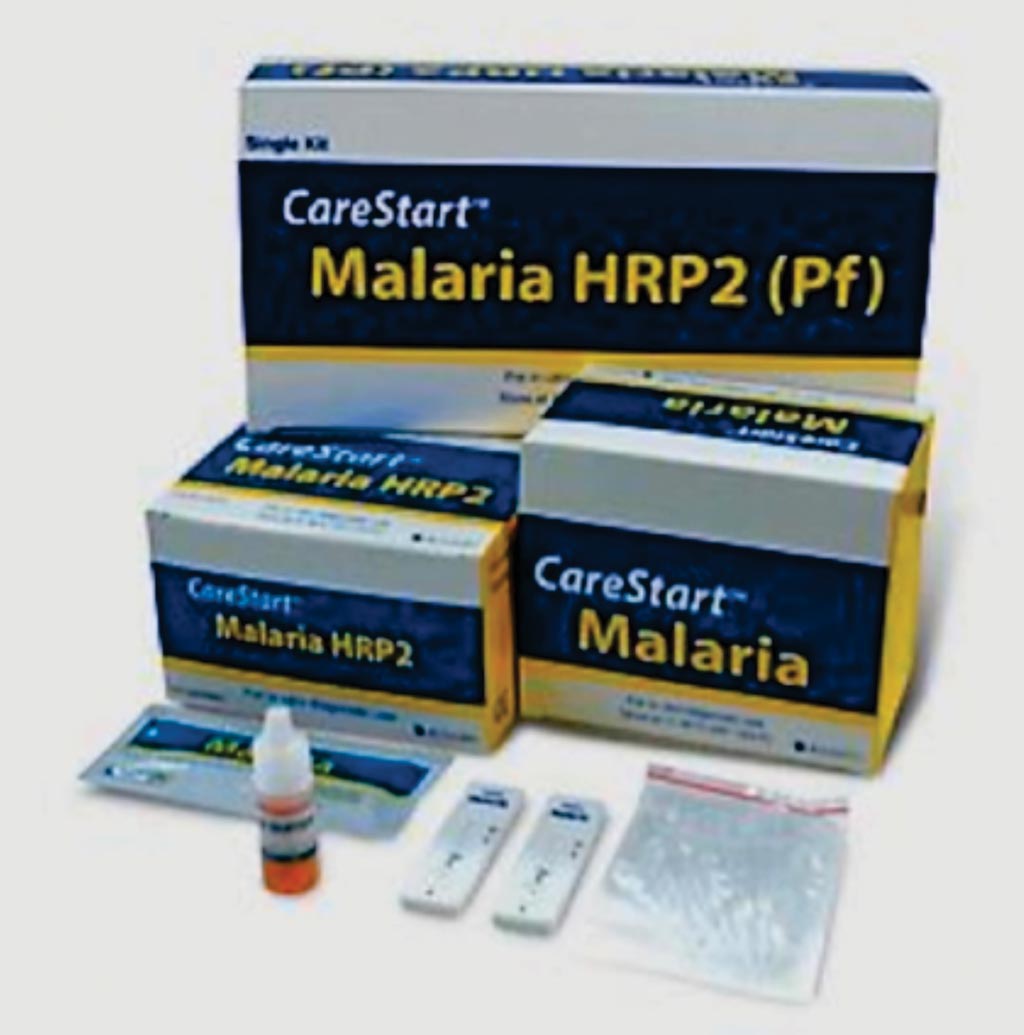 Medical parasitologists at the Université Cheikh Anta Diop (Dakar, Senegal) carried out a cross-sectional investigation involving 436 febrile patients were included for the present work patients presenting clinical symptoms of malaria and visiting any of the various hospitals in two study sites between September 2016 to March 2017. Venous blood of these patients was subjected to a P. falciparum specific HRP2 rapid diagnostic test, as well as microscopy.
Parasite DNA was isolated from positive samples and polymerase chain reaction (PCR) diagnostic was employed followed by direct sequencing of the 18S rRNA of Plasmodium species as well as sequencing of a portion of the promoter region of the Duffy antigen receptor for chemokines. Samples positive for P. vivax were re-amplified several times and finally using the High Fidelity Taq to rule out any bias introduced. In order to validate the different species identified by PCR in gel electrophoresis, the 18S rRNA gene of P. vivax and the DARC-coding gene of the P. vivax infected individuals were sequenced commercially by Inqaba Biotec.
The team reported that of the 256 (58.7%) amplifiable malaria parasite DNA, P. falciparum was, as expected, the major cause of infection, either alone 85.5% (219/256), or mixed with P. malariae 6.3% (16/256) or with P. vivax 1.6% (4/256). Only one of the five P. vivax isolates was found to be a single infection. DNA sequencing and subsequent alignment of the 18S rRNA of P. vivax with the reference strains displayed very high similarities (100%). Remarkably, the T-33C mutation was identified in all P. vivax samples, thus confirming that all vivax-infected patients in the current study are Duffy negative.
The authors concluded that given the fact that Nigeria accounts for 27% of the global malaria burden mostly due to P. falciparum, the addition of P. vivax to this, will ultimately add to the burden of country's struggle to control malaria and the defensive barrier hypothesis against P. vivax infection due to the near fixation of the Duffy-negative gene in the African population should be investigated. The study was published on November 28, 2018, in the Malaria Journal.
Related Links:
Université Cheikh Anta Diop