Detection System Used for Monitoring Small Molecules
By Labmedica International staff writers
Posted on 15 Oct 2018
A biological nanopore-based detection system can continuously monitor glucose and asparagine levels in microliter samples of blood, urine, saliva, or other body fluid in real-time.
When a nanopore is present in an electrically insulating membrane, it can be used as a single-molecule detector. It can be a biological protein channel in a high electrical resistance lipid bilayer, a pore in a solid-state membrane, or a hybrid of these – a protein channel set in a synthetic membrane. The detection principle is based on monitoring the ionic current passing through the nanopore as a voltage is applied across the membrane.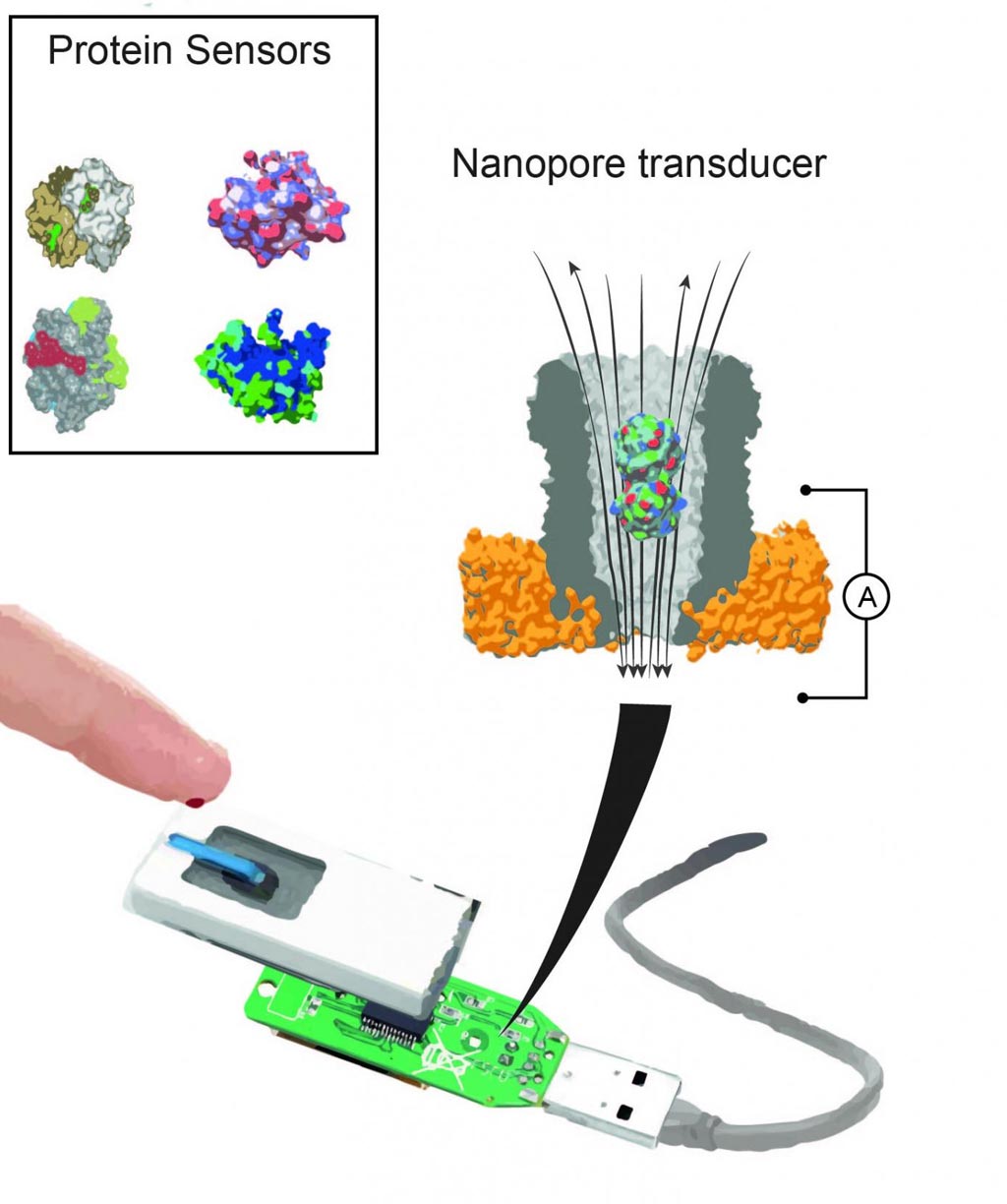 Investigators at the University of Groningen (The Netherlands) had shown previously that the biological nanopore cytolysin A (ClyA) could be used to monitor the function of proteins when they were lodged inside the nanopore. In the current study, using proteins from a protein family that in cells recognize an enormous variety of molecules, they demonstrated ClyA nanopores capable of reporting the concentration of glucose and asparagine directly from samples of blood, sweat, and other bodily fluids. Conveniently, no sample preparation was required, and the concentration of the metabolite could be monitored continuously.
"The substrate-binding proteins are on one side of the membrane and the sample is on the other. As the pores are very narrow, the mixing only happens inside the nanopore, so the system can operate continuously," said senior author Dr. Giovanni Maglia, associate professor of chemical biology at the University of Groningen. "Real-time glucose sensors are available, but the asparagine analysis normally takes days. If we can create a system with proteins that are specific to hundreds of different metabolites, we will have created a truly disruptive new technology for medical diagnostics."
The nanopore detection system was described in the October 5, 2018, online edition of the journal Nature Communications.
Related Links:
University of Groningen

Other channels