Cancer Liquid Biopsy Assay Detects Low-Level Mutations
By Labmedica International staff writers
Posted on 08 Oct 2018
Circulating free DNA sequencing (cfDNA-Seq) can portray cancer genome landscapes, but highly sensitive and specific technologies are necessary to accurately detect mutations with variant frequencies that are often low.
A cell-free DNA assay has been developed to detect low-frequency mutations in colorectal cancer. The assay initially is to be used for translational studies but a clinical version of the test is under development that might also be applicable to lung and other cancers.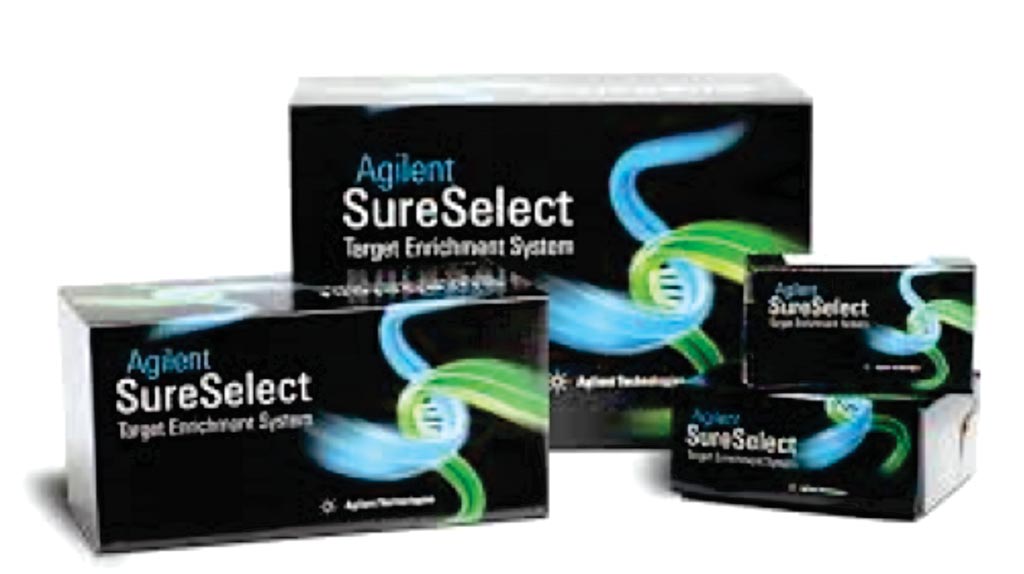 An international team of scientists working with the Institute of Cancer Research (London, UK) has developed a customizable hybrid-capture cfDNA-Seq technology using off-the-shelf molecular barcodes and a novel duplex DNA molecule identification tool for enhanced error correction. The team designed a 32-gene assay, 163.3-kilobase pairs in size, using Agilent SureSelectXT HS technology to which they had early access. The reagent kit incorporates 10-base molecular barcodes. To calculate the sensitivity and specificity of the assay, the team created a mixture of cfDNA with 16 known single nucleotide polymorphisms (SNPs) within the targeted region at various concentrations.
The group then tested the assay on cfDNA from 28 patients with metastatic colorectal cancer who also had a tumor biopsy sequenced. The cfDNA assay detected 80/91 (88%), of the mutations that had been found by tumor sequencing. The cfDNA sequencing assay also detected mutations in genes that had not previously been analyzed by tumor sequencing. For instance, in four cases that had previously been analyzed via a 5-gene amplicon-based assay, the cfDNA assay detected mutations in the APC gene, a well-known tumor suppressor gene. In addition, the cfDNA assay detected mutations in the FBXW7, CTNNB1, TCF7L2, ATM, and SMAD4 genes. Eleven out of 13 mutations detected resulted in protein changes and that had been reported in the COSMIC database.
Marco Gerlinger, MD, a clinical scientist and senior author of the study, said, "We're interested in discovering resistance mechanisms and new drivers of metastatic disease, so we needed the option of changing around what we want to include in our sequencing assay. While commercially available assays that make use of amplicon technology are customizable, the team also wanted the ability to look at genome-wide copy number alterations, which can be more challenging with amplicon-based assays than with hybrid capture-based ones." The study was published in the October 2018 issue of the journal Clinical Chemistry.
Related Links:
Institute of Cancer Research