Pneumonia Diagnosed by Nanopore Sequencing of Sputum
By Labmedica International staff writers
Posted on 04 Oct 2018
Pathogen identification in patients with community-acquired pneumonia primarily relies on culture-based techniques. Sequencing-based approaches for pathogen identification are being applied to pneumonia patients.
Haemophilus influenzae, a type of bacteria, can cause many different kinds of infections. These infections range from mild ear infections to severe diseases, like bloodstream infections. H. influenzae is an opportunistic pathogen of the respiratory tract that becomes pathogenic only when other risk factors are present.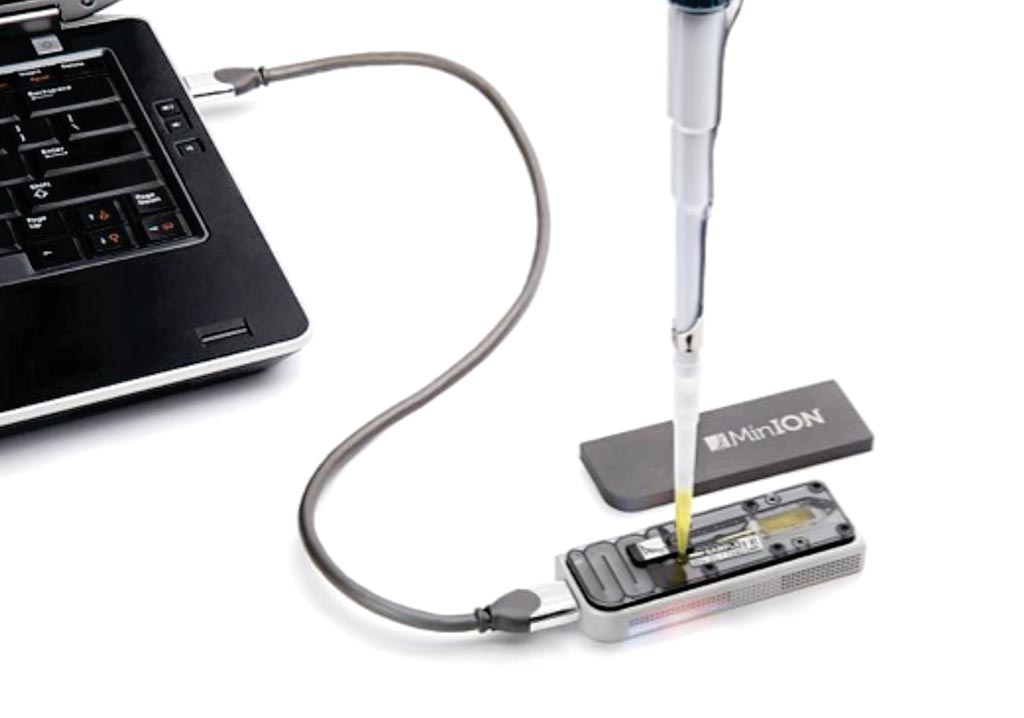 Scientists at Seoul National University Hospital (Seoul, South Korea) and their colleagues used deep sequencing of the 16S rRNA gene from sputum to identify H. influenza in a patient with community-acquired pneumonia. They extracted genomic DNA (Genomic DNA Mini Kit from sputum obtained by oropharyngeal suction after a single empiric administration of an antimicrobial drug (cefuroxime, 500 mg). They generated the sequencing libraries using a rapid 16S amplicon sequencing kit.
The team retrospectively performed 16S amplicon sequencing with MinION, a nanopore sequencer, that is gaining attention in metagenomics studies because of its capability for long-read sequencing and real-time analysis, along with its small size. They identified the pneumonia pathogen in this patient by deep sequencing of 16S amplicons from sputum using MinION. The reads aligned to H. influenzae were >100-fold more abundant than reads aligned with other commensal bacteria, reflecting the significant proliferation of H. influenzae in the patient's respiratory tract.
The authors concluded that with the MinION sequencer, generated reads can be analyzed in real time, which makes this approach more promising. Tentative point-of-care diagnosis by nanopore 16S sequencing and confirmation of the result by standard culture methods would be a feasible approach. They performed sequencing for five hours and the subgroup analyses of reads generated for the first hour and for the first 10 minutes produced similar results, indicating that a relatively short sequencing time would be sufficient for pathogen identification. They estimated that the turnaround time for MinION 16S sequencing can be reduced to less than eight hours. The study was published in the October 2018 issue of the journal Emerging Infectious Diseases.
Related Links:
Seoul National University Hospital