Dementia Assay Gets Favorable Evaluation
By Labmedica International staff writers
Posted on 27 Sep 2018
An assay to detect the most common genetic mutation associated with amyotropic lateral sclerosis (ALS) and frontotemporal dementia (FTD) has been shown to have significant advantages over a laboratory-developed test in an evaluation.
A hexanucleotide GGGGCC repeat expansion in C9orf72 is the most common genetic cause of amyotrophic lateral sclerosis and frontotemporal degeneration. Accurate determination and quantitation of the repeat length is critical in both clinical and research settings. However, because of the complexity of the C9orf72 expansion with high GC content, large size of repeats, and high rate of insertions/deletions (indels) and sequence variations in the flanking regions, molecular genetic analysis of the locus is challenging.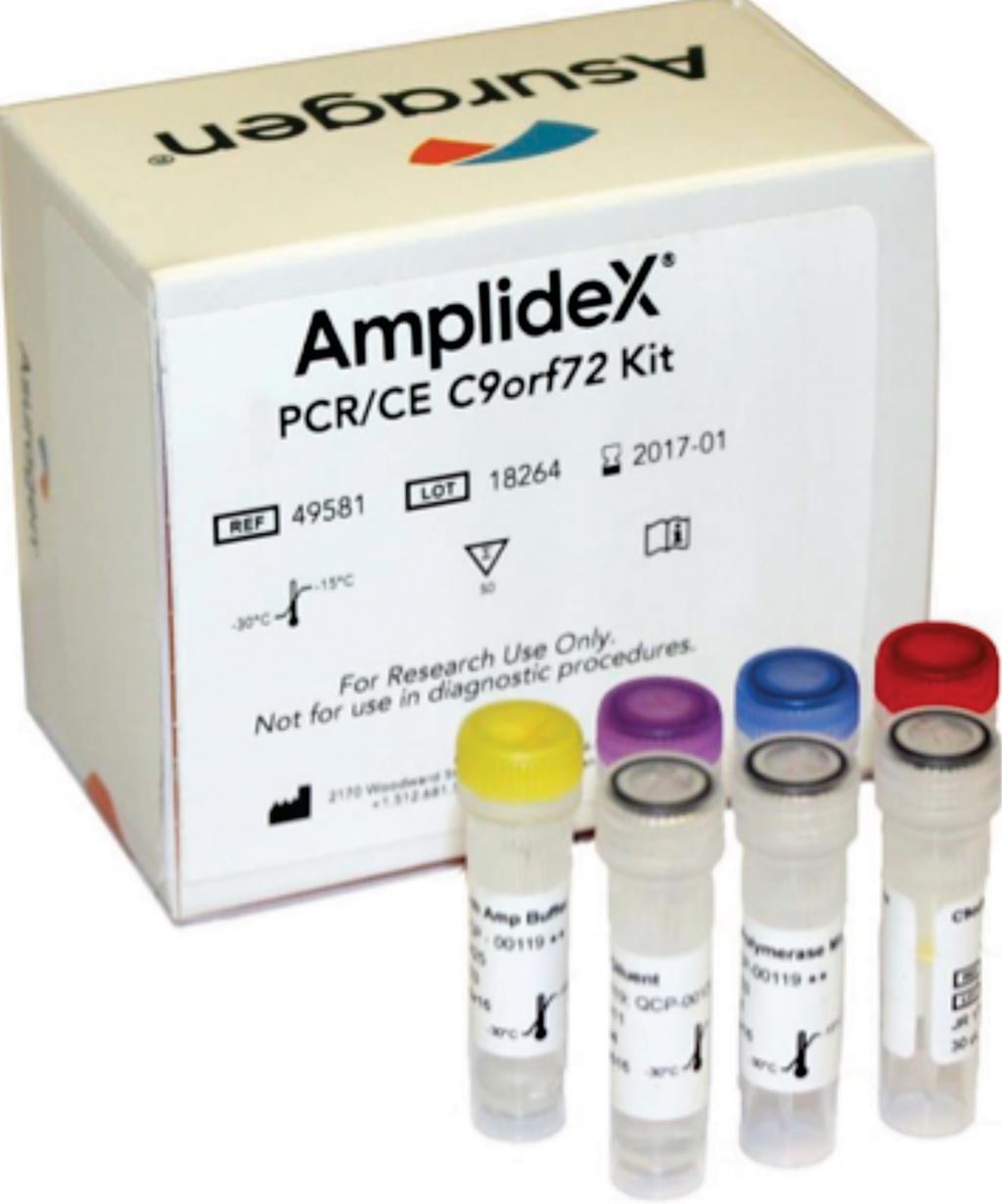 Scientists at the University of Pennsylvania (Philadelphia, PA, USA) evaluated a commercially available long-read C9orf72 PCR assay for research use only, AmplideX PCR/CE C9orf72 assay, and compared its performance with their existing laboratory-developed C9orf72 expansion procedure. The group uses genome-wide genotyping and next-generation sequencing to identify risk factors and new mutations, then integrates information from these genetic studies, RNA expression analysis, clinical phenotype, biomarkers, imaging, and neuropathology to help better understand the pathogenesis of disease.
The team reports that overall, in comparison to the laboratory-developed C9orf72 expansion procedure, AmplideX-C9 demonstrated a more efficient workflow, greater polymerase chain reaction (PCR) efficiency for sizing of repeat expansions, and improved peak amplitude with lower DNA input and higher analytic sensitivity. This, in turn, permitted detection of indels in the 3′ downstream of the repeat expansion region in expanded alleles, showed a higher success rate with formalin-fixed, paraffin-embedded tissue specimens, and facilitated the assessment of repeat mosaicism.
The authors concluded that AmplideX-C9 will not only help to improve clinical testing for C9orf72-associated amyotrophic lateral sclerosis and frontotemporal degeneration but will also be a valuable scientific tool to better characterize the complexity of expansions and study the effects of indels/sequence variations in the flanking region.
Vivianna Van Deerlin, MD, PhD, a professor of pathology and laboratory medicine and senior author of the study, said, "The AmplideX-C9 test performs both the gene-specific amplification and repeat-primed assay in a single reaction, requires less DNA input to achieve a higher peak intensity, and can provide expansion size up to 140 repeats compared to around 70 for the LDT." The study was published online on August 20, 2018, in the Journal of Molecular Diagnostics.
Related Links:
University of Pennsylvania