Breast and Ovarian Cancers Associated with Predisposition Genes
By Labmedica International staff writers
Posted on 06 Sep 2018
Since the discovery of BRCA1 and BRCA2, multiple high- and moderate-penetrance genes have been reported as risk factors for hereditary breast cancer, ovarian cancer, or both.
However, it is unclear whether these findings represent the complete genetic landscape of these cancers. Systematic investigation of the genetic contributions to breast and ovarian cancers is needed to confirm these findings and explore potentially new associations.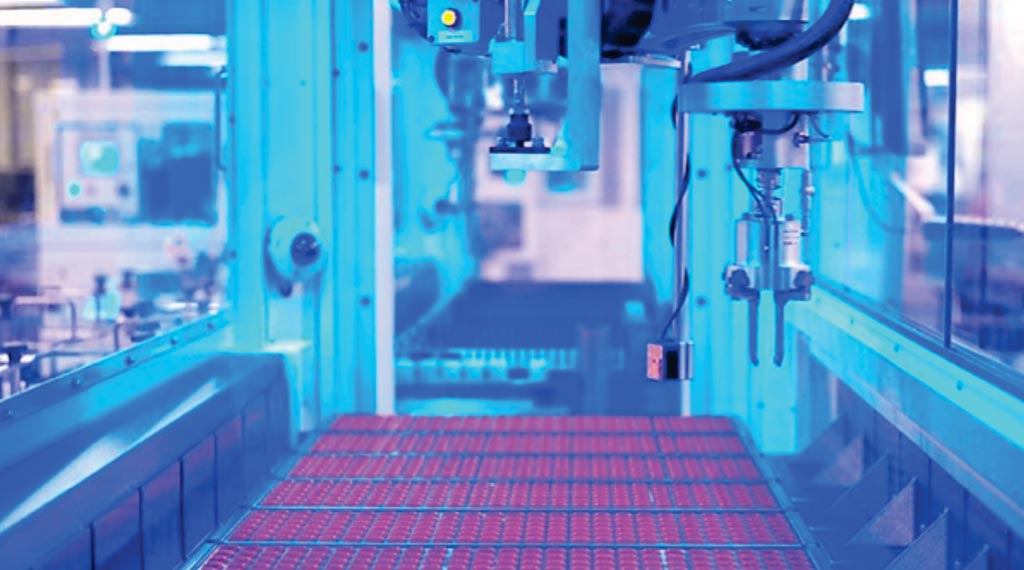 A team of scientists led by those at Ambry Genetics (Aliso Viejo, CA, USA) analyzed a sample set from 11,416 patients with clinical features of breast cancer, ovarian cancer, or both who were referred for genetic testing from 1,200 hospitals and clinics across the USA between 2014 and 2015. They also analyzed 3,988 controls that were referred for genetic testing for non-cancerous conditions such as cystic fibrosis or rare inherited cardiovascular conditions. The scientists performed whole-exome sequencing and examined the gene-phenotype associations, and conducted case-control analyses as a set of reference controls using the Genome Aggregation Database (gnomAD).
The team identified four genes that confer significantly increased breast cancer risk: ATM, CHEK2, MSH6, and PALB2. The association with the Lynch syndrome susceptibility gene MSH6 was newly identified. Those findings were supported by comparisons with the gnomAD database as a reference population, in which all four genes were present and significantly associated with similar or higher estimated risks. PALB2 was associated with high breast cancer risk, whereas ATM and CHEK2 conferred two- to three-fold risks.
In the case of ovarian cancer, the investigators found that four genes were significantly associated with increased disease risk: RAD51C, TP53, MSH6, and ATM. The associations between ovarian cancer risk and RAD51C and TP53, which had previously been studied, were confirmed. RAD51C was associated with high risk, and the scientists observed moderately increased ovarian cancer risk with MSH6 and ATM.
The authors concluded that owing to the lack of significantly powered studies, the number and selection of risk genes for hereditary cancer testing have not been standardized and robust evidence for association with breast cancer or ovarian cancer risk is only available for a modest set of characterized genes typically included in most panels. This is particularly the case for moderate-penetrance genes, for which there exists either conflicting evidence or insufficient data for reliable estimation. Their study showed that this approach could provide useful information for cancer genetic testing and could broaden the range of cancer risk genetic associations. The study was published on August 16, 2018, in the journal JAMA Oncology.
Related Links:
Ambry Genetics

Latest Molecular Diagnostics News