Unexplained Illness Puts Pathogen Discovery to Test
By Labmedica International staff writers
Posted on 05 Sep 2018
High-throughput sequencing can provide insights into epidemiology and medicine through comprehensive surveys of viral genetic sequences in environmental and clinical samples.
Characterization of the viruses found in the blood of febrile patients provides information pertinent to public health and diagnostic medicine. Polymerase chain reaction (PCR) and culture have historically played an important role in clinical microbiology; however, these methods require a targeted approach and may lack the capacity to identify novel or mixed viral infections.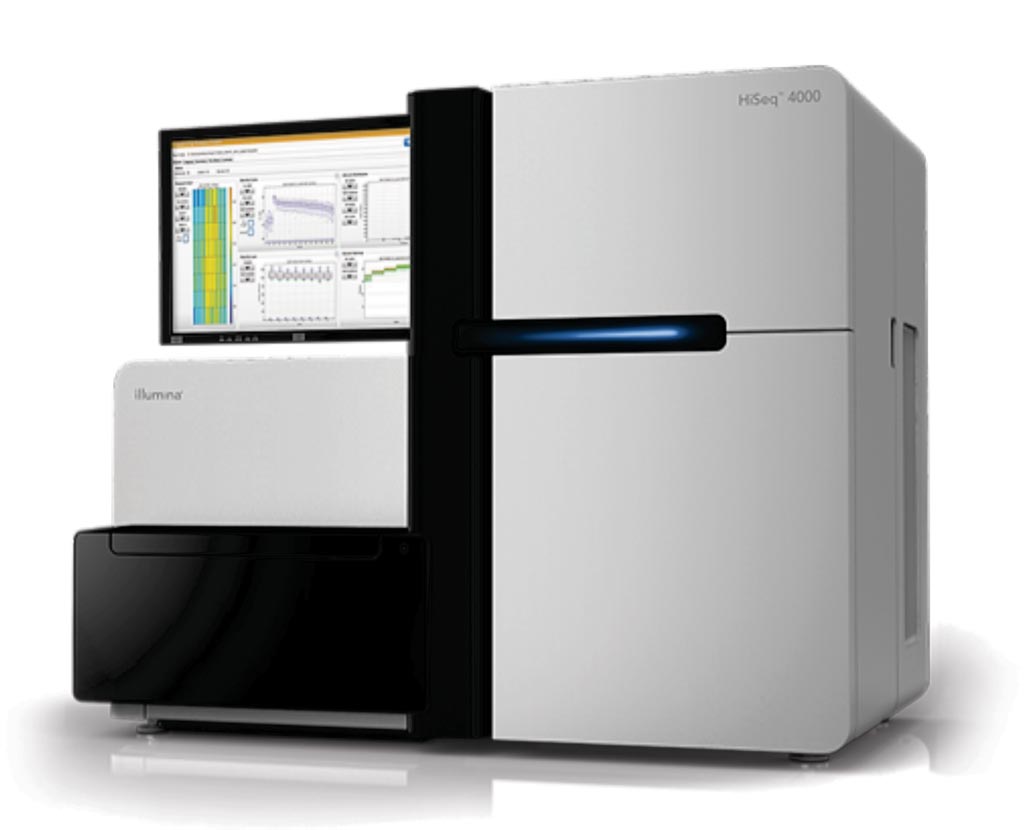 An international team of scientists led by those at the University of Columbia (New York, NY, USA) employed two complementary methods to address challenges in diagnostic virology: a method for positive selection of the viral template prior to sequencing and a simplified high-throughput sequencing (HTS) analysis pipeline. The team used 12 plasma samples from patients with unexplained febrile illness were used for comparative analysis. Samples were collected from a larger cohort of adults attending outpatient departments in Dar es Salaam, Tanzania, between August 2013 and April 2014, enrolled in an observational cohort to determine the causes of fever.
Malaria was excluded as a cause of fever in these patients following screening with a standard malaria rapid diagnostic test (mRDT) SD Bioline Malaria AG P.f., and the ultrasensitive mRDT Alere Malaria AG P.f., Korea. RNA and DNA were extracted and library preparations were made. RNA libraries for samples 1 to 6 were loaded on a HiSeq 4000 system using a multiplex of four samples per lane, while those from samples 7 to 12 were loaded on a HiSeq 2500 system using a multiplex of four samples per lane. All DNA libraries were loaded on a HiSeq 4000 system (multiplex of six samples per lane).
Sequencing methods compared in the study identified genetic sequences from Dengue virus, West Nile virus, HIV, human pegivirus, and Epstein Barr virus. However, unbiased high throughput sequencing required more extensive sample processing and bioinformatics analysis and 20-fold more sequences than VirCapSeq-VERT to achieve these results. VirCapSeq-VERT had better sensitivity; unbiased sequencing provided better coverage of genome termini. Together, these data demonstrate the utility of high-throughput sequencing strategies in outbreak investigations.
W. Ian Lipkin, MD, a professor and senior author of the study, said, "Whether in Tanzania or Texas, physicians everywhere are constrained by resources. VirCapSeq-VERT is proving to be very efficient way to shed light on medical mysteries so patients can get the treatment they need. From public health perspective, our method provides a cost-effective way to monitor emerging infectious diseases in order to guide prevention efforts." The study was published on August 22, 2018, in the journal mSphere.
Related Links:
University of Columbia

Latest Molecular Diagnostics News