Near-Patient Hepatitis C Assay Validated
By Labmedica International staff writers
Posted on 17 May 2018
Chronic infection with hepatitis C virus (HCV) is a major public health problem, estimated to infect 1.0% of the world's population (71 million people) and to be responsible for 400, 000 annual deaths as a result of cirrhosis and liver cancer.
A hand-held, portable device that weighs approximately 600 grams or a little more than 21 ounces has been validated as a point-of-care molecular diagnostics system and assay for hepatitis C virus. A new study demonstrated proof of concept for a semi-quantitative assessment of HCV viral load using melting peak ratiometric analysis.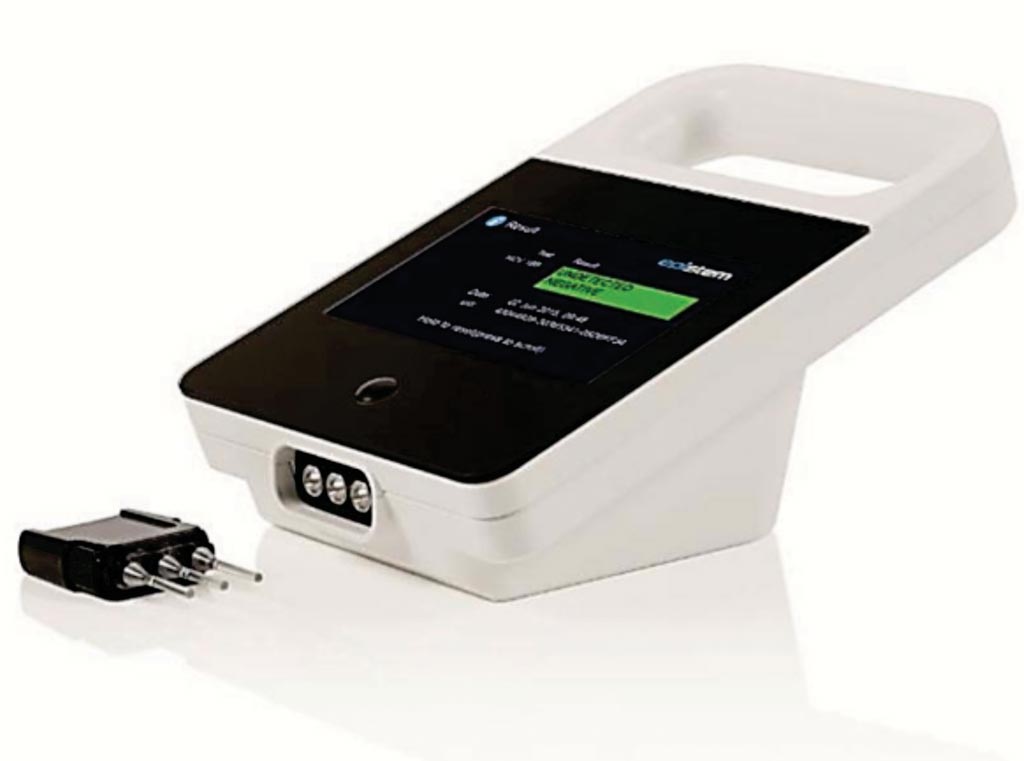 A team of international scientists collaborating with those at the Institute Pasteur (Paris, France) tested 130 clinical plasma and serum samples across three instruments and four operators. Samples were collected from various African countries, including Ghana, Kenya, Mauritius, Mozambique, Nigeria, South Africa, Uganda, and Zimbabwe, as part of routine HCV diagnostic testing using the Abbott RealTime HCV Genotype II on the Abbott m2000.
The team validated the Genedrive HCV point-of-care (POC) assay, which is a two-step procedure requiring a plasma or serum preparation step, followed by a reverse transcription (RT) reaction to generate the complementary DNA (cDNA) from the target HCV RNA. This cDNA undergoes asymmetric polymerase chain reaction (PCR) to generate linear amplification of single stranded products, followed by detection using a secondary hybridization probe and dissociation curve analysis.
The point-of-care assay identified all major HCV genotypes, with a limit of detection of 2,362 IU/mL (95% CI 1966 to 2788). Using 422 patients chronically infected with HCV and 503 controls negative for anti-HCV and HCV RNA, the Genedrive HCV assay showed 98.6% sensitivity (95% CI 96.9% to 99.5%) and 100% specificity (95% CI 99.3% to 100%) to detect HCV. In addition, melting peak ratiometric analysis demonstrated proof-of-principle for semi- quantification of HCV. The test was further validated in a real clinical setting in a resource-limited country.
The authors concluded that they had provided proof of concept in a real-life clinical setting that the Genedrive HCV assay has great potential to provide an affordable and robust instrument for decentralized HCV Nucleic Acid Amplification Testing (NAAT). This highly sensitive and specific test has recently obtained CE-IVD certification and is positioned to enable real-time treatment management of patients with chronic HCV in any clinical setting. The study was published on April 3, 2018, in the journal BMJ Gut.
Related Links:
Institute Pasteur

Latest Molecular Diagnostics News
Other channels