Kidney Disease Patient Urine Contains Diverse Bacteria
By Labmedica International staff writers
Posted on 15 May 2018
Bacterial communities in the bladders of men and women without clinical urinary tract infections (UTI) have been discovered and emerging studies suggests that the urinary microbiome may influence bladder health.
Chronic kidney disease (CKD) is a disease generally associated with advanced age and comorbidities, such as diabetes and obesity. The older age of adults with CKD along with accompanying comorbidities may influence midstream urine microbiome diversity and could influence urinary symptoms and bladder health.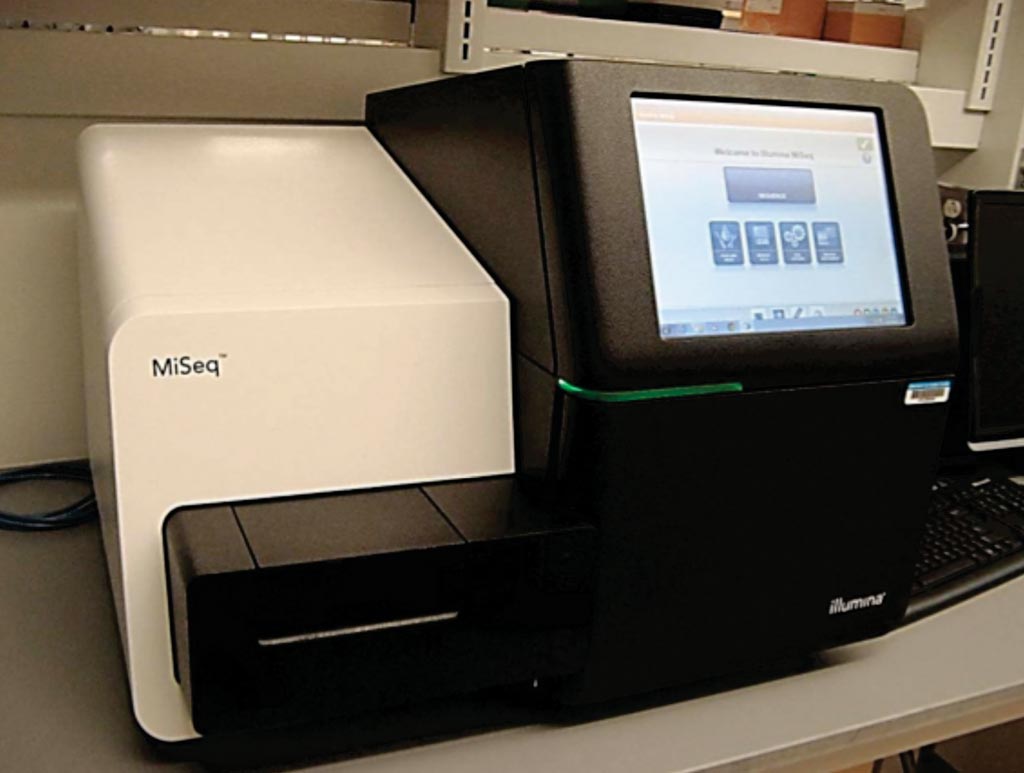 Scientists at Loyola University Chicago (Maywood, IL, USA) and their colleagues examined the urine of 41 women and 36 men who had Stage 3 to Stage 5 kidney disease but were not on dialysis. Patients were age 60 or older and had less than 60% of kidney function, with an average of 27% of function. Sixty-nine percent of the men and 70% of the women also had diabetes, 42% of the men and 51% of the women had urinary urgency and 78% of the men and 51% of the women had nocturia.
Midstream voided urine specimens were collected using the clean-catch method. The bacterial composition was determined by sequencing the hypervariable (V4) region of the bacterial 16S ribosomal RNA gene. Genomic DNA was extracted from midstream voided urine samples using a validated mixture of lysozyme and mutanolysin. The amount of DNA in each sample was quantified using the Qubit 2.0 Flurometer. The processed samples were sequenced on the Illumina MiSeq bench-top sequencer rendering 250 base-pair paired-end reads.
The study found 19 types of bacteria in the urine samples, and few samples were overwhelmingly dominated by a single genus. In addition to Staphylococcus and Streptococcus, bacteria found in kidney patients' urine included Corynebacterium, Lactobacillus, Gardnerella, Prevotella, Escherichia¬/Shigella and Enterobacteriaceae. Even samples that contained one dominant type of bacteria also contained several other prominent types. Significant differences in diversity measures were observed for those reporting urgency urinary incontinence (UUI) versus those without UUI.
The authors concluded that that the midstream urine microbiomes are diverse in adults with CKD and that this diversity appears to be lower with more advanced CKD. The study was published on April 12, 2018, in the journal International Urology and Nephrology.
Related Links:
Loyola University Chicago

Latest Molecular Diagnostics News
Other channels