Novel RNA Blood Test Launched for Fibromyalgia
By Labmedica International staff writers
Posted on 10 Apr 2018
It is estimated that about five million Americans suffer from fibromyalgia, a poorly understood disorder characterized by deep tissue pain, fatigue, headaches, mood swings and insomnia. It often takes years for a patient to be diagnosed with fibromyalgia and some doctors still refuse to recognize it as a disease.
An innovative new blood test has been launched that uses RNA analysis to diagnose patients with fibromyalgia and can identify fibromyalgia within a week and with over 90% accuracy. Ribonucleic acid (RNA) is a molecule that plays an essential role in sensing and communicating responses to cellular signals. Unlike DNA tests, which can only predict the likelihood of someone having a disease, RNA tests show what is actually happening at a cellular level.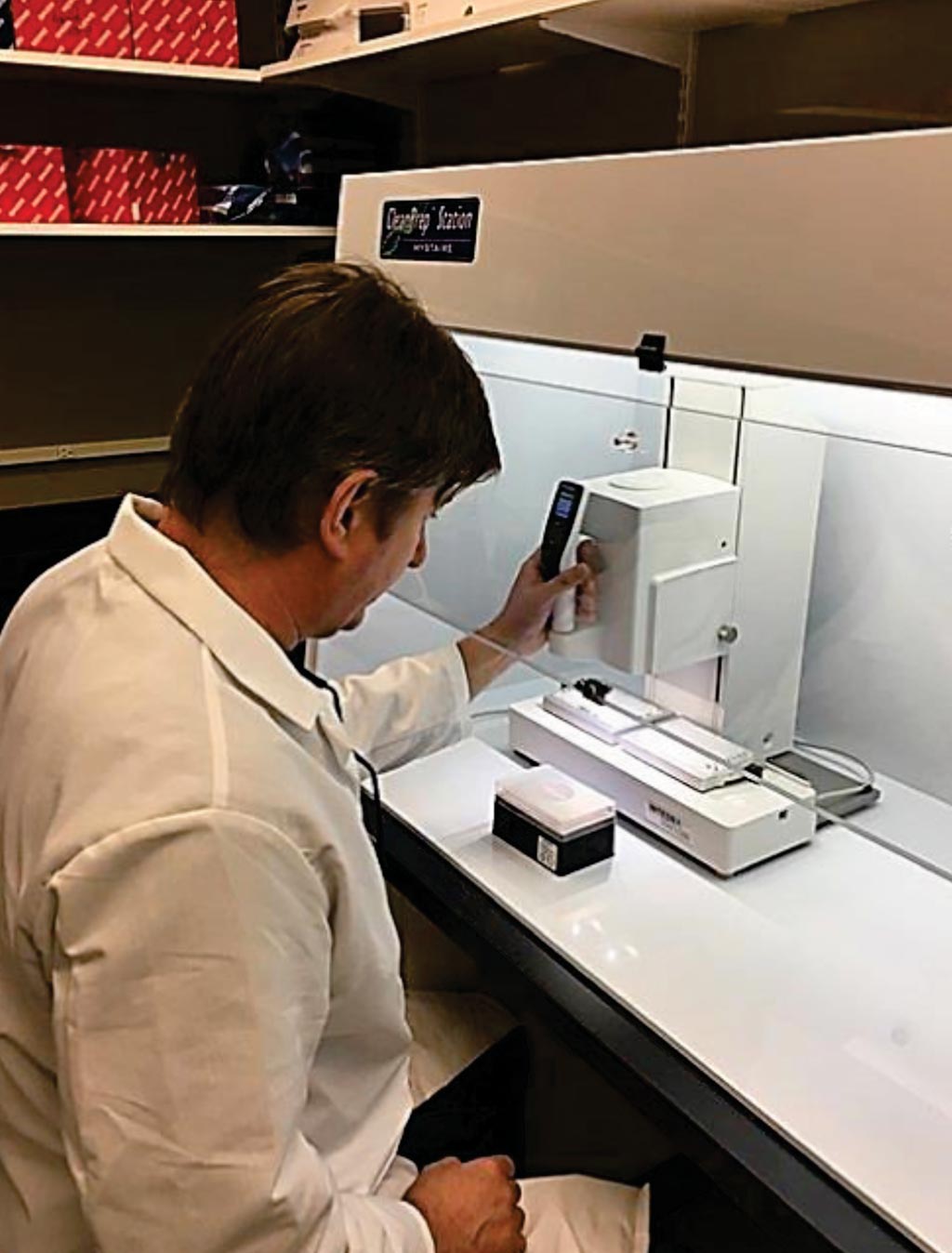 The test is called IsolateFibromyalgia (IquityLabs, Nashville, TN, USA) and this breakthrough RNA blood test can 'rule in' or 'rule out' a suspected diagnosis of fibromyalgia and the technology delivers accuracy rates that exceed 90%. The test uses a simple blood draw to analyze RNA patterns found in a patient sample to see if it is consistent with a diagnosis of fibromyalgia syndrome. The test costs USD 599.
Scientists from the company used samples from diagnosed patients as well as healthy subjects, and applied machine learning to develop the proprietary algorithm that can accurately identify fibromyalgia syndrome. These scientists studied almost 600 subjects, including patients with: fibromyalgia, rheumatoid arthritis, systemic lupus, other disease controls: endocrine, rheumatologic, dermatologic, patients with clinically diagnosed depression and healthy individuals. Standard calculations of sensitivity and specificity were employed to determine the accuracy of the results, which are greater than 90%.
Chase Spurlock, PhD, CEO of IQuity said, "When we look at RNA in blood, we're looking at a snapshot of what's actually taking place at that moment inside the patient's blood cells. Using that information, we can decipher those molecular communication patterns, those RNA signals that are taking place, and figure out does it look like fibromyalgia syndrome or does it look like something else? In the case of fibromyalgia, we completed our clinical validation studies and our accuracy is at 94% and the sensitivity and specificity are greater than 90% as well. So, it's a highly actionable test."
Related Links:

IquityLabs
Latest Molecular Diagnostics News