Yeast-Based Tool Developed for Pathogen Detection
By Labmedica International staff writers
Posted on 13 Jul 2017
The monitoring of global pathogen burden has been traditionally limited to a small number of specialized centers, but more effective detection could be performed in real time by making accurate diagnostics accessible at the point of care.
A tool has been created that is an extremely low-cost, low-maintenance, on-site dipstick test that will aid in the surveillance and early detection of fungal pathogens responsible for major human diseases. The emerging field of synthetic biology has the potential to provide novel diagnostic platforms to overcome global health challenges – much like advances in molecular biology gave rise to antibody diagnostics.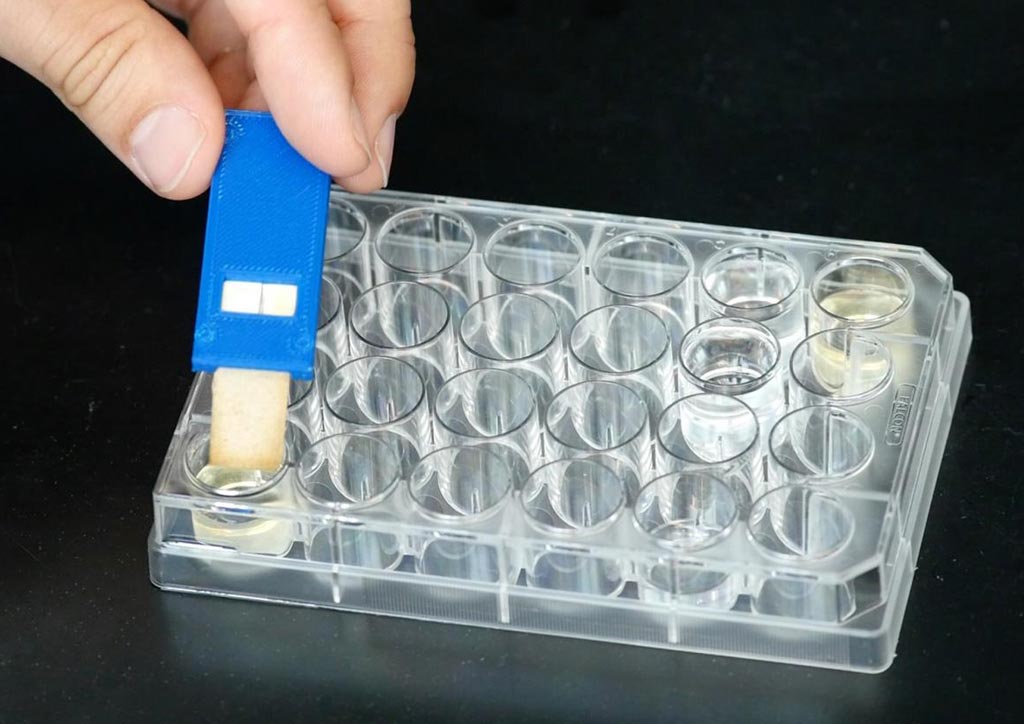 Scientists at Columbia University (New York, NY, USA) and their colleagues swapped out naturally occurring cell surface receptors of Saccharomyces cerevisiae, or baker's yeast, with pathogen-specific receptor proteins. They started by building a biosensor for the detection of Candida albicans, a human fungal pathogen, that occurs naturally in the human gut, but can cause serious medical problems and even death if the population gets out of control.
After replacing S. cerevisiae natural receptor with that of C. albicans, the team then altered its DNA to enable production of lycopene, the pigment responsible for the red coloring of tomatoes. This allowed the engineered yeast to turn red when in the presence of a target molecule, in this case, C. albicans fungus pheromones. The scientists successfully tested their assay for the ability to detect ten additional major pathogens, including Paracoccidioides brasiliensis, a fungus responsible for a progressive tropical disease affecting the mucosa in the nose, sinuses and skin. In each case, the test functioned accurately without sacrificing any of the sensitivity and specificity attainable with other, significantly more expensive tests.
Virginia Cornish, PhD, a chemist and the principle investigator of the study, said, "We can now alter the DNA of S. cerevisiae to give it new functions that make it useful for a variety of applications. The prospect of using this technology in rural communities with little access to high-tech diagnostics is particularly compelling. The possibilities, as we see it right now, are limitless. We've just opened the door to this exciting new technology. It's the beginning of a journey rich with potential." The study was published on June 28, 2017, in the journal Science Advances.
Related Links:
Columbia University

Latest Molecular Diagnostics News
Other channels