Breakthrough Report for Microbiology Lab Results a Game-Changer for Infectious Disease Treatment
By LabMedica International staff writers
Posted on 28 Aug 2023
Infectious pathogens continually evolve, becoming stronger and more strategic as they adapt to new environments and develop resistance to existing treatments. Despite this ongoing evolution, the essential technologies in the fight against antimicrobial resistance (AMR) often lag behind. While pathogens advance, clinical tools can become outdated, failing to provide physicians with accurate and timely information. For example, obsolete lab reporting technologies not only lack efficiency but also hamper the battle against AMR. Now, a cutting-edge decision-supporting clinical tool is bridging this gap by utilizing modern technologies for precise, rapid, and effective patient care in the digital age.
Arkstone Medical Solutions (Boca Raton, FL, USA) has introduced a groundbreaking advancement—the OneChoice report for microbiology lab results. Building on the success of its molecular lab results OneChoice report, which has benefited countless patients and earned the trust of numerous healthcare providers, Arkstone has extended its revolutionary technology to the realm of microbiology. The OneChoice report represents a transformative step in infectious disease treatment. Unlike traditional microbiology lab reports that present raw text data for interpretation, Arkstone's OneChoice decision engine analyzes a range of factors to provide precision-guided treatment recommendations. By harnessing advanced artificial intelligence and a deep understanding of infectious diseases, Arkstone empowers healthcare providers with personalized medicine tailored to each patient's specific requirements.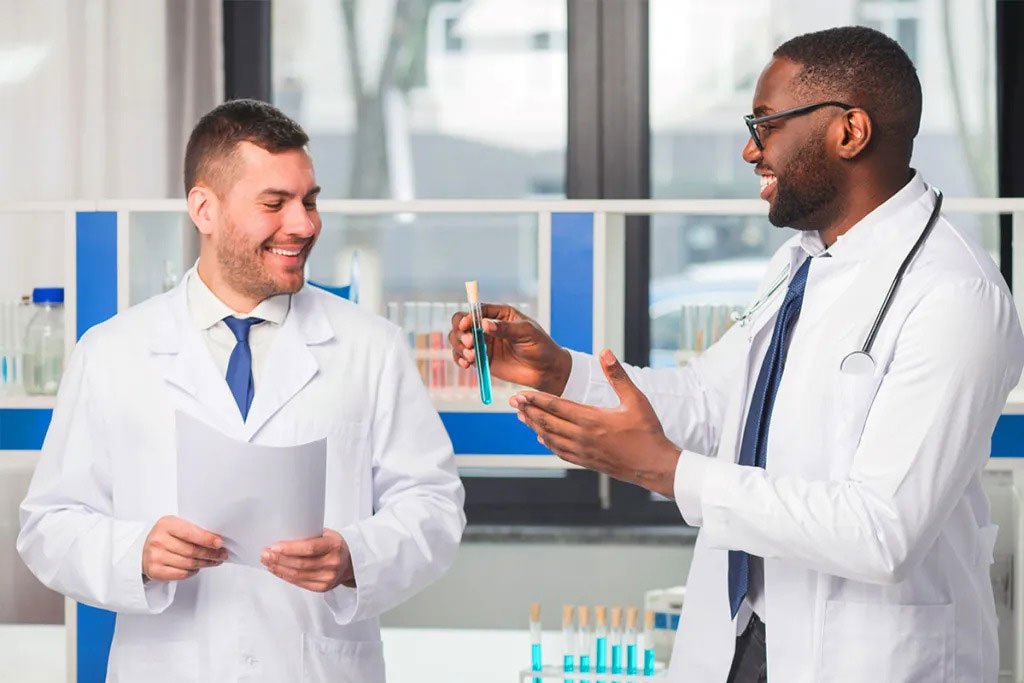 At the heart of the OneChoice report is the PathFinder system, which identifies potentially pathogenic organisms within samples, laying the foundation for more accurate treatment decisions. This innovative tool considers various sensitivities tested in the lab and evaluates their relevance based on the source of the sample. Additionally, the report features the MedsMatrix, a visual table that highlights effective drugs alongside considerations like allergies or pregnancy status. The report also offers OneChoice Plus—an interactive online version accessed through a QR code on each report. OneChoice Plus equips clinicians with a comprehensive toolkit for efficient patient care management. It provides tools for dosage adjustments, drug references, drug interaction checks, GFR, and CrCL calculators—all at the fingertips of physicians. Furthermore, OneChoice Plus offers translations in multiple languages, facilitating clear communication and comprehension for healthcare providers and patients across the world.
"We are thrilled to introduce these groundbreaking advancements to our OneChoice report," says Dr. Ari Frenkel, infectious disease specialist, and Co-Founder & Chief Science Officer of Arkstone. "Precision-guided medicine is the future of infectious disease treatment, and our latest innovations will empower clinicians to provide optimal care while upholding antimicrobial stewardship principles."
"With the launch of the OneChoice report for microbiology lab results, Arkstone is poised to make an even greater impact on the healthcare landscape," said Dave Gross, Co-Founder & CTO of Arkstone. "Our commitment to evidence-based information and continuous innovation has positioned us as the trusted partner for healthcare providers worldwide. By expanding our technology to microbiology, we're enabling healthcare providers to make more informed decisions and ultimately improve patient outcomes."
Related Links:
Arkstone Medical Solutions