Fully Automated Robotic Track System Optimizes Space and Streamlines Workflow for Microbiology Labs
By LabMedica International staff writers
Posted on 13 Jan 2023
Becton, Dickinson and Company (BD, Franklin Lakes, NJ, USA) has launched a new, robotic track system for the BD Kiestra microbiology laboratory solution that automates lab specimen processing, helping to minimize manual labor and wait time for results.
The new BD Kiestra 3rd Generation Total Lab Automation System enables labs to create a custom and flexible total lab automation configuration in order to connect multiple BD Kiestra modules, and is scalable to meet their unique and evolving needs. By offering multiple track options and a wide choice of instruments, it allows labs to choose their automation entry point and configure the system to fit their individual workflow and physical lab space.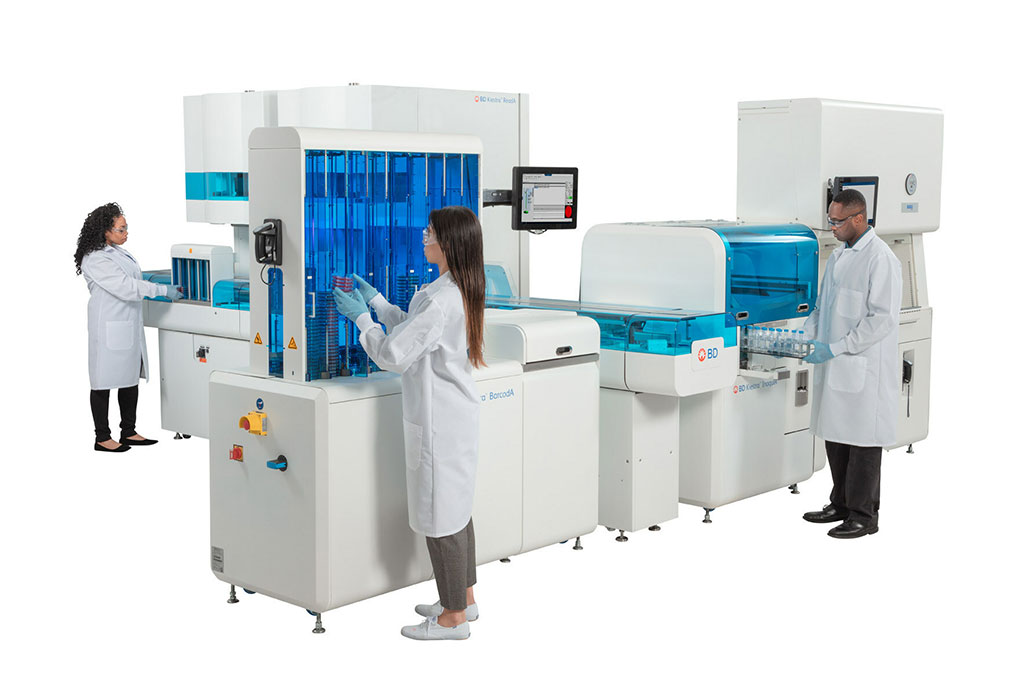 From routine specimen inoculation processes to advanced incubation, imaging and colony selection for pathogen identification, the workflow can be fully automated and is customizable to fit the physical lab space. Additionally, each step of the lab's diagnostic pathway is traceable and powered by BD Synapsys informatics solution to enable integrated workflows and on-demand insights that help empower laboratory staff to impact turnaround time, expedite laboratory decision-making, improve productivity, and support their compliance requirements.
"The track-based configuration options are designed to eliminate the manual sorting of plates and walking the specimen from module to module, which helps to ensure culture integrity and results in streamlined workflows," said Cecilia Soriano, vice president and general manager of Microbiology for BD. "The modular tracks use a sophisticated robotic highway on/off ramp design to help eliminate bottlenecks, traffic jams and plate collisions."
"With our 3rd Generation Total Lab Automation System, labs with workflows impeded by room layouts can break free from space and configuration constraints to build the system that best meets their needs today and be ready to expand tomorrow," said Brooke Story, president of Integrated Diagnostic Solutions for BD.
Related Links:
BD