Nanopore Sequencing Detect Pathogens in Knee Periprosthetic Joint Infection
By LabMedica International staff writers
Posted on 05 Jan 2023
The number of total knee arthroplasty (TKA) is currently increasing substantially, and it is expected to increase more than two times in the next decade worldwide. With the increasing number of TKA, the number of prosthetic joint infections (PJIs) is also increasing, and PJI is currently regarded as the most common etiology for revision TKA.
Identification of the infecting pathogen is critical to the successful management of PJI. Currently, microbial culture is the principal diagnostic test for determining the infecting microorganism. Due to the insidious onset of PJI, early and accurate diagnosis is crucial; late diagnosis is known to decrease the chance of saving the prosthesis and the joint function, leading to more bone destruction and difficulty in revision surgery.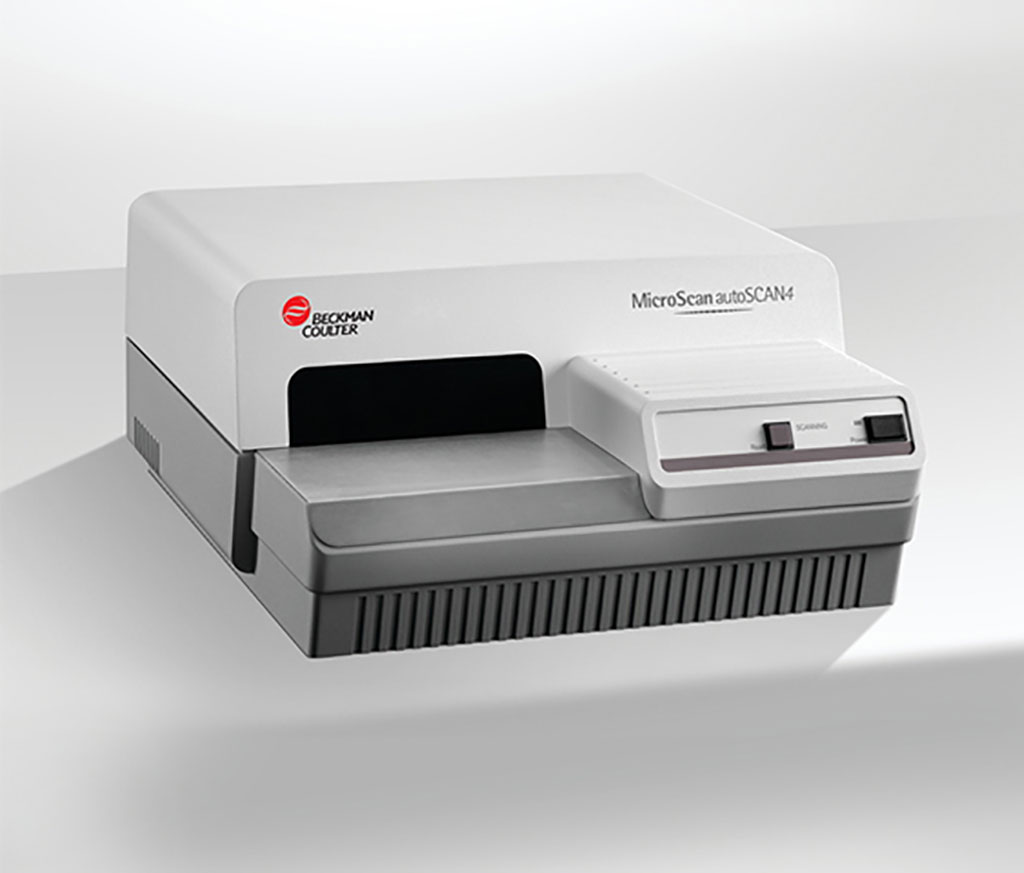 Orthopaedic Surgeons at the Seoul National University College of Medicine (Seoul, South Korea) and their colleagues enrolled in a study, 36 patients who had clinical manifestation suspected of PJI. Synovial fluids were aspirated from the affected knee using aseptic technique and tissues specimens were obtained during the surgery. Fluid samples were aspirated from the affected knee of each patient and inoculated separately into conical tube, aerobic and anaerobic BACT/ALERT® culture bottles (bioMérieux, Durham, NC, USA).
Bacterial identification from culture isolates was performed using MicroScan (Beckman Coulter, Inc., Atlanta, GA, USA) for Gram-positive bacteria and the VITEK2 system (bioMérieux, Inc.) for Gram-negative bacteria. The DNA was extracted from the aspirated fluid samples or intraoperative tissue specimens. The full-length 16S rDNA (∼1500 bp) PCR was performed using the Bacterial 16S rDNA PCR Kit (Takara, Tokyo, Japan) for each sample. When the 16S rDNA PCR result was positive nanopore amplicon sequencing (Oxford Nanopore Technologies, Oxford, UK) was then performed for up to 3 hours. The results of amplicon sequencing were compared to those of conventional culture studies.
The investigators reported that of the 36 patients enrolled, 22 were classified as true infections according to the MSIS criteria whereas 14 were considered uninfected. Among the 22 PJI cases, 19 cases were culture positive (CP-PJI) while three cases were culture negative (CN-PJI). In 14 of 19 (73.7 %) CP- PJI cases, 16S sequencing identified concordant bacteria with conventional culture studies with a significantly shorter turnaround time. In some cases, nanopore 16S sequencing was superior to culture studies in the species-level identification of pathogen and detection of polymicrobial infections. Altogether, in the majority of PJI candidate patients (32 of 36, 88.9 %), 16S sequencing achieved identical results to cultures studies with a significantly reduced turnaround time (100.9 ± 32.5 hours versus 10.8 ± 7.7 hours).
The authors concluded that Nanopore 16S sequencing was found to be particularly useful for pathogen identification in knee PJI. Although the sensitivity was not superior to culture studies, the nanopore 16S sequencing was much faster and species-level identification and detection of polymicrobial infections were superior to culture studies. The study was published in the December 2022 issue of the International Journal of Medical Microbiology.

Related Links:
Seoul National University College of Medicine
bioMérieux
Beckman Coulter
Takara
Oxford Nanopore Technologies