Unique Gene Detects Mycobacterium Tuberculosis in Clinical Sputum
By LabMedica International staff writers
Posted on 13 Oct 2021
Tuberculosis (TB) is a common infectious disease caused by
Mycobacterium tuberculosis
(
MTB
). The main organ infected by
MTB
is the lung, but many other tissues or organs can be affected, such as the bone and pleura. Two million people die of
MTB
infection each year due to poor quality of life and lack of awareness.
An early and accurate diagnosis of TB is the critical factor for controlling and effectively treating the epidemic. Molecular detection, sputum-smear microscopy, and culture-based methods are widely used to diagnose TB in the clinic. The benefits of molecular diagnosis are rapidity, specificity, and high sensitivity.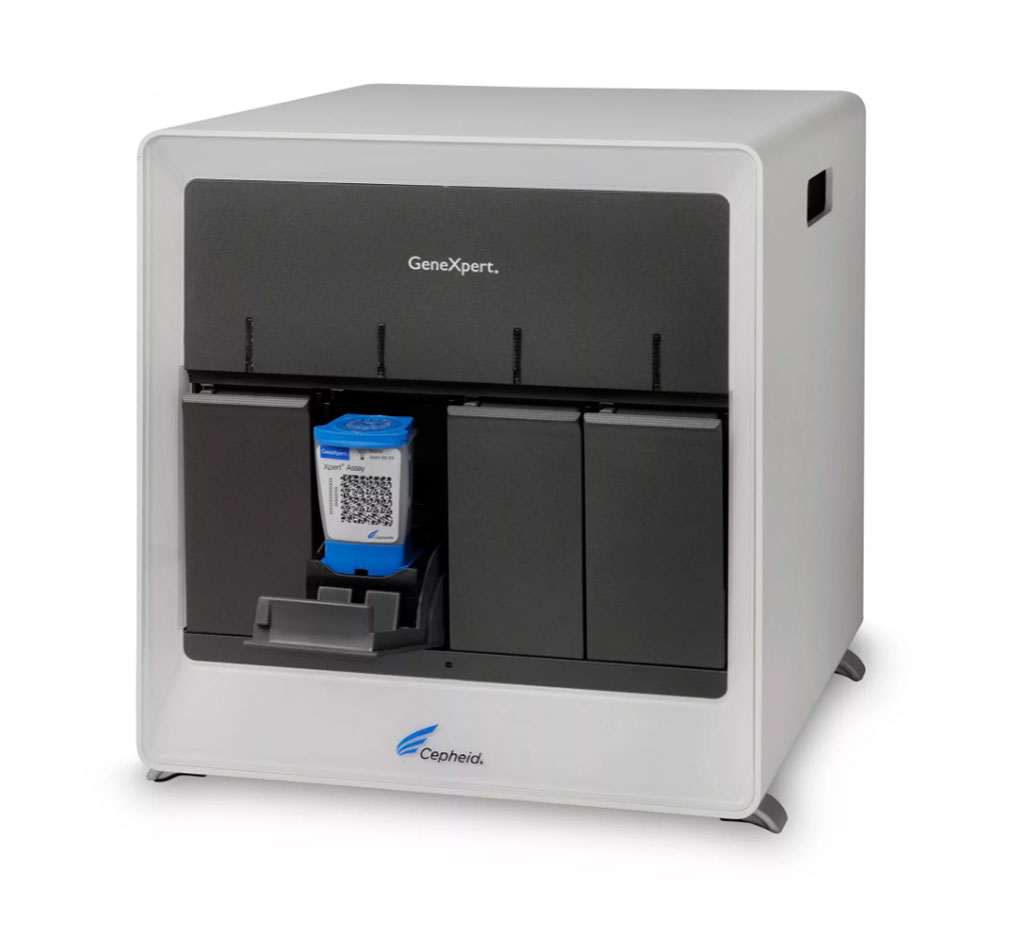 Health Scientists at the Kunming University of Science and Technology (Kunming, China) collected a total of 232 clinical sputum samples from TB patients by physicians from January 2019 to December 2020. Sputum from all patients was subjected to the BACT MGIT-960 test (Becton-Dickinson, Brea, CA, USA) and Gene Xpert MTB/RIF assay (Cepheid, Sunnyvale, CA, USA).
A total of 173 genome sequences of
Mycobacterium
were downloaded and analyzed and a specific
MTB
gene was selected. The
TB18.5
gene was considered a specific gene of the
MTB
strains and
TB18.5
primers were designed. One-step PCR was performed in a 20 µL reaction volume, including 3 µL of DNA extracted from sputum, 10 µl of 2× TSINGKE Master Mix, and 0.3 µM each of the myco-F1 and myco-R1 primers and nested PCR was also performed. Six common clinical pathogens were used as negative controls to investigate the specificity of the
TB18.5
gene and the primers.
The investigators reported that the results showed that 195 (84.05%), 182 (78.45%), and 162 (69.83%) samples were identified as
MTB
using nested PCR, the Gene Xpert MTB/RIF assay, and the BACTEC MGIT-960 CULTURE test, respectively. Although the nested PCR-positive ratio was the highest among the three methods, no statistical difference was identified between results of nested PCR and Gene Xpert MTB/RIF assay. However, there were significant difference between results of BACTEC MGIT-960 CULTURE test and nested PCR or Gene Xpert MTB/RIF assay.
The authors concluded that the
TB18.5
gene, which was identified as a unique gene in
MTB
strains, was used to evaluate
MTB
infections. The optimized nested PCR/nested qRT-PCR method was established to detect
MTB
in clinical sputum samples, which showed higher positive ratio than Xpert MTB/RIF assay and the BACTEC MGIT-960 CULTURE test. Therefore, it is benefit for TB patients to obtain early and sensitively diagnose and treatment by using this nest-PCR method. The study was published on September 30, 2021 in the
Journal of Clinical Laboratory Analysis.
Related Links:

Kunming University of Science and Technology
Becton-Dickinson
Cepheid