Toxoplasmic Encephalitis in HIV Patients Detected in Urine
By LabMedica International staff writers
Posted on 25 Mar 2021
Toxoplasma encephalitis (TE) is the most commonly reported neurological opportunistic infection in human immunodeficiency virus (HIV)-infected patients since the introduction of combination ART (cART). Diagnosis of TE is challenging under the best clinical circumstances.
The poor clinical sensitivity of quantitative polymerase chain reaction (qPCR) for
Toxoplasma gondii
in blood and cerebrospinal fluid (CSF) and the limited availability of molecular diagnostics and imaging technology leaves clinicians in resource-limited settings with few options other than empiric treatment.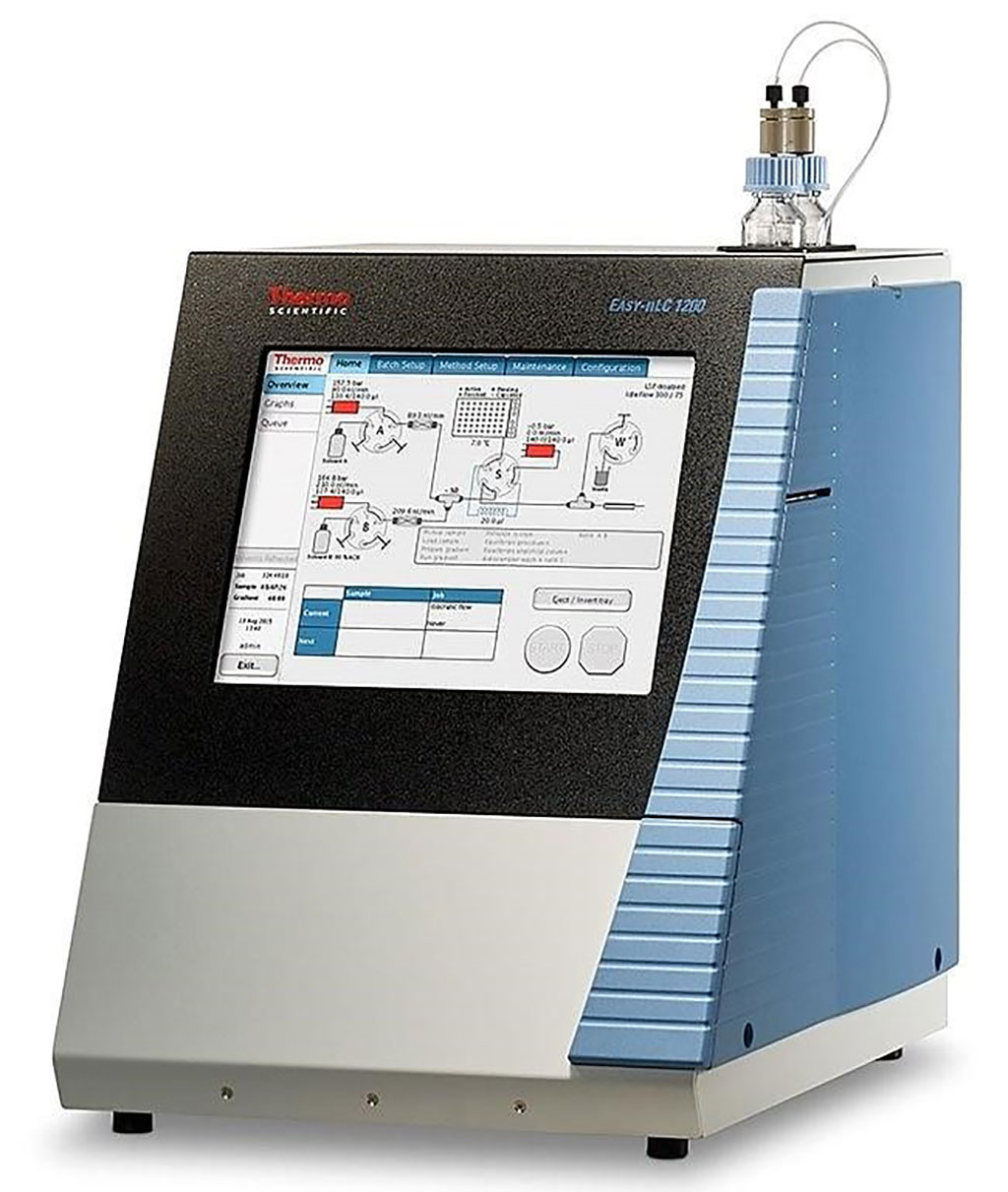 An international team of scientists led by the University of Illinois Chicago (Chicago, IL, USA) recruited in a study 164 HIV positive patients from Peru and Bolivia and 51 ambulatory HIV/
T. gondii
positive patients for controls. Blood and urine specimens were taken at enrollment, which for most hospitalized patients was shortly after admission; remnant CSF was collected if the subject underwent lumbar puncture as part of their medical care. CD4 and CD8 cell counts and viral loads were abstracted from participants' charts.
The investigators have described a proof of concept for novel urine diagnostics for TE using Poly-N-isoproplyacrylamide nanoparticles dyed with Reactive Blue-221 to concentrate antigens, substantially increasing the limit of detection. After nanoparticle-concentration, a standard western blotting technique with a monoclonal antibody was used for antigen detection.
Toxoplasma gondii
IgG serological status was determined with an in-house enzyme linked immunosorbent assay (ELISA). For qPCR, target sequences were amplified using a Light Cycler (Applied Biosciences, Foster City, CA, USA). Digested samples were analyzed by parallel-reaction-monitoring (PRM) on an Orbitrap Fusion mass spectrometer with a nanospray EASY-nLC 1200 HPLC (Thermo Fisher Scientific, Waltham, MA, USA).
The team reported that the limit of detection (LoD) of
T. gondii
antigens GRA1 and SAG1 was 7.8pg/mL and 31.3pg/mL, respectively. To characterize this diagnostic approach, 164 hospitalized HIV-infected patients with neurological symptoms compatible with TE were tested for 1)
T. gondii
serology (121/147, positive samples/total samples tested), 2) qPCR in cerebrospinal fluid (11/41), 3) qPCR in blood (10/112), and 4) urinary GRA1 (30/164) and SAG1 (12/164). GRA1 appears to be superior to SAG1 for detection of TE antigens in urine. Fifty-one HIV-infected,
T. gondii
seropositive but asymptomatic persons all tested negative by nanoparticle western blot and blood qPCR, suggesting the test has good specificity for TE for both GRA1 and SAG1. In a subgroup of 44 patients, urine samples were assayed with mass spectrometry PRM for the presence of
T. gondii
antigens. PRM identified antigens in eight samples, six of which were concordant with the urine diagnostic.
The authors concluded that their results demonstrate nanoparticle technology's potential for a noninvasive diagnostic test for TE and that GRA1 is a promising target for antigen based diagnostics for TE. The study was published on March 2, 2021 in the journal
PLOS Neglected Tropical Diseases.
Related Links:

University of Illinois Chicago
Applied Biosciences
Thermo Fisher Scientific