Immunohistological Detection of Small Particles of Echinococcus Species Evaluated
By LabMedica International staff writers
Posted on 18 Jan 2021
Echinococcosis, also known as Hydatid Disease, is a life-threatening disease in humans that is caused by the larval stages of the tapeworms
Echinococcus multilocularis
and
Echinococcus granulosus s.l.
The two main types of this disease are cystic echinococcosis (CE) and alveolar echinococcosis (AE).
Humans are infected as accidental dead-end hosts and are not involved in the perpetuation of the complex life cycle of the tapeworms. CE is the most frequently encountered form of echinococcosis with worldwide prevalence and over one million infected humans. Most but not all human infections occur in the liver. In contrast to AE (over 95% primary lesions in the liver), CE may affect other organ systems such as the lungs. The clinical diagnosis may be delayed in both diseases due to a long asymptomatic interval.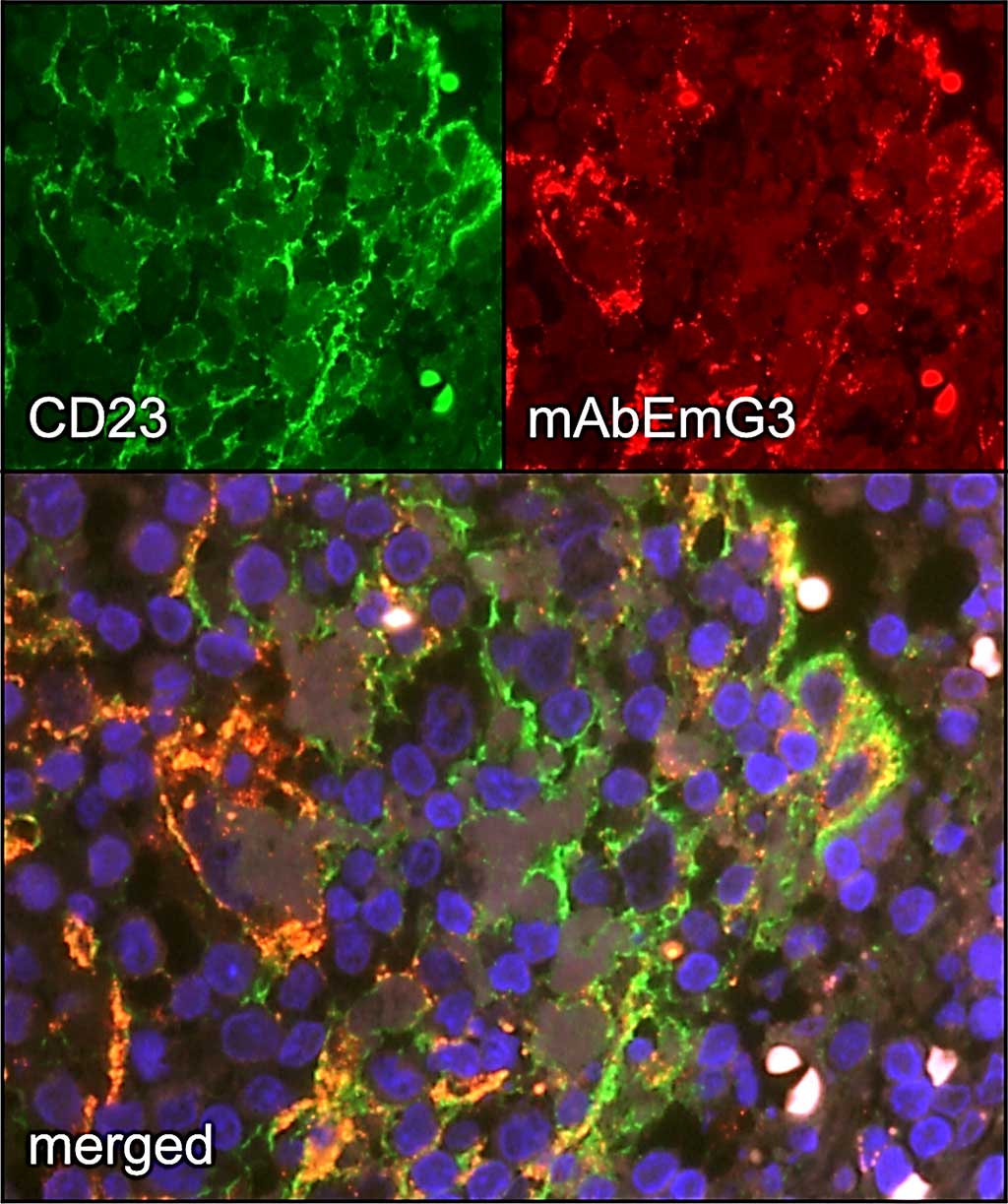 A team of medical scientists at the University of Ulm (Ulm, Germany) tested formalin-fixed paraffin-embedded (FFPE) tissue material of patients with the immunohistochemically approved diagnosis of AE, typical morphology and positive staining with monoclonal antibody mAb Em2G11 and CE typical morphology and no staining with mAb Em2G1, following known criteria. The cohort for testing mAb EmG3 included 360 specimens of 156 patients with AE. Most samples originated from the liver (n = 240). Six samples were fluid specimens like pleural effusion and five cystic fine needle aspirates. Additional, 178 specimens of 77 CE patients were tested, including three fine needle aspirates. Both cohorts included bioptic material in addition to resected specimens. Hematoxylin and eosin (HE), Periodic acid-Schiff (PAS), and Immunohistochemistry (IHC) staining were performed according to standard protocols.
The scientists showed that the mAb EmG3 has a specific staining pattern of the metacestode stadium of
E. multilocularis
and
E. granulosus s.l.
while staining of the larval state of
E. multilocularis
is limited to the mAb Em2G11. They further identified so called "small particles of
Echinococcus multilocularis
" (spems) and "small particles of
Echinococcus granulosus
" (spegs) not only in the main lesion of AE and CE, but also in the adjacent tissue and in the vast majority of lymph nodes analyzed draining the main lesion. The lymph nodes with these microparticles are enlarged as compared to a control group.
The authors concluded that immunochemistry with these two antibodies is a valuable adjunct for the final histological diagnosis of AE und CE. The frequent detection of microparticles of
E. multilocularis
and
E. granulosus
in lymph nodes of patients with AE and CE argue for a larger interface of interaction of the parasite with the host`s immune system than previously assumed and point to further mechanisms of these infections in humans which may be the basis for immunological reactions in the host. The study was published on December 28, 2020 in the journal
PLOS Neglected Tropical Diseases.
Related Links:

University of Ulm