Scrub Typhus Enzyme Linked Immunoassay Evaluated for Accuracy
By LabMedica International staff writers
Posted on 28 Dec 2020
Scrub typhus is a rickettsial infection caused by a mite-borne bacterium,
Orientia tsutsugamushi.
It is primarily transmitted to humans through bites of infected trombiculid mite larvae, also known as chiggers.
Diagnosis is difficult since it does not present with any distinctive clinical signs compared to other febrile illnesses in endemic regions, except for a necrotic skin lesion (eschar) in some patients. Laboratory tests are therefore crucial to identify scrub typhus. Reliable laboratory tests need significant infrastructure and experienced staff, making access to accurate tests very limited in the low-resource endemic regions.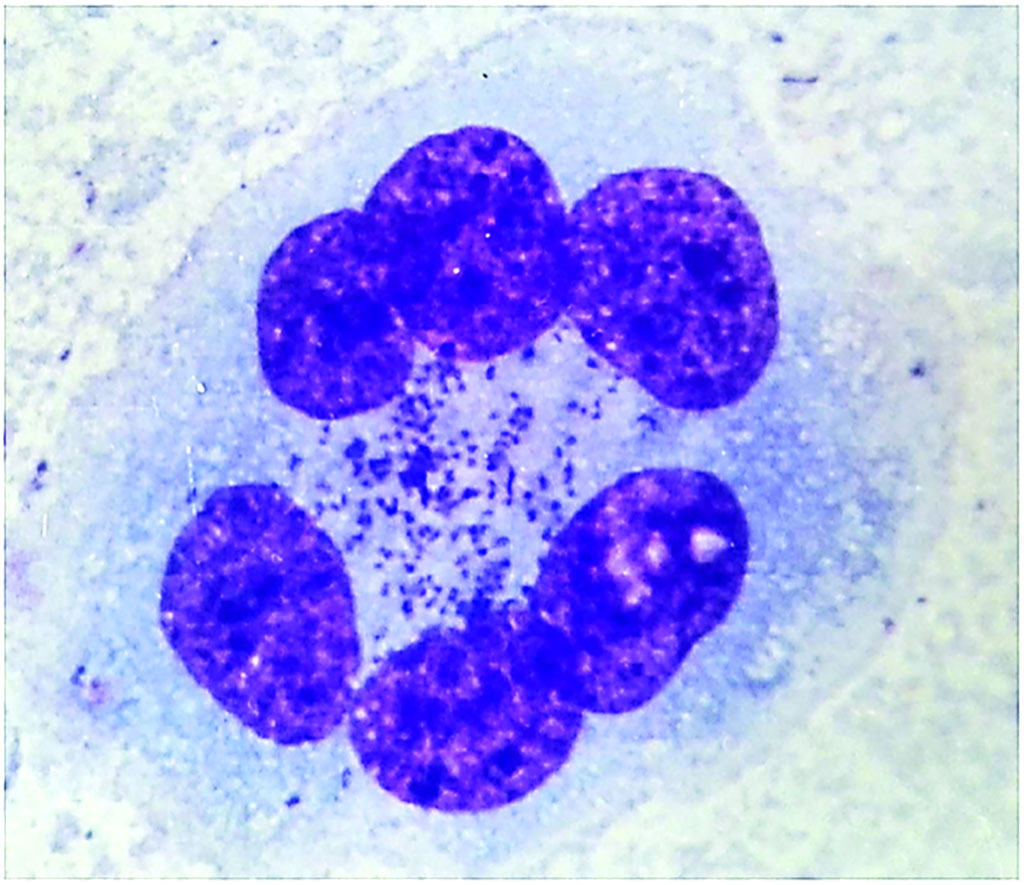 Tropical Medicine specialists based at the Mahidol University (Bangkok, Thailand) and their international colleagues collected sera from patients in rural Laos who presented with a history of fever for ≤8 days and/or admission body temperature ≥38 °C, who were recruited during the period December 2014 to November 2015. From August 2017 to January 2018 inpatients presenting with history of fever of any duration and/or admission temperature ≥37.5°C (measured as tympanic but corrected to oral), during the study periods were recruited.
The aim of the study was to evaluate the performance of a novel in-house scrub typhus group (STG) ELISA developed in the Mahidol Oxford Tropical Medicine Research Unit (MORU, Bangkok, Thailand) for scrub typhus IgM and IgG using the United States Naval Medical Research Center (NMRC, Silver Spring, MD, USA) produced antigens compared to the "gold standard" reference IFA, and PCR, Sera were tested using both the IgM and IgG ELISA, and PCR. The IFA titer was determined for both the admission and follow-up sample for an antibody isotype if either the admission or follow-up ELISA OD≥0.50 for that antibody isotype.
Sera from 1,976 participants were included; 52% of participants were male. The median age of the participants was 22 years (Interquartile range (IQR): 7–41 years) with a range from seven days to 90 years, and a total of 835 children <18 years. A total of 16/20 (80.0%) positive PCR samples had an ELISA OD≥0.5 at admission for IgM and/or IgG and 19/20 (95.0%) PCR samples had an ELISA OD≥0.5 for either admission or follow-up IgM or IgG.
The scientists wrote that the best compromise between sensitivity and specificity for the ELISA OD cut-off is likely to be between 0.8–1.0 for IgM antibodies and 1.2–1.8 for IgG antibodies. These results demonstrate that the diagnostic accuracy of the MORU in-house scrub typhus group ELISA is comparable to that of IFA, with similar results as reported for the commonly used InBios Scrub Typhus Detect ELISA (Seattle, WA, USA) validating the use of the in-house ELISA.
The authors concluded that they have shown that the MORU in-house STG ELISA is an accurate diagnostic test compared to the imperfect IFA "gold-standard" and can be used for initial screening in seroepidemiology studies with an ELISA OD cut-off of 0.5 and potentially as a stand-alone diagnostic test instead of IFA. The study was published on December 7, 2020 in the journal
PLOS Neglected Tropical Diseases.
Related Links:

Mahidol University
Mahidol Oxford Tropical Medicine Research Unit
United States Naval Medical Research Center
InBios