Different Methods Compared for Species Identification of Enterococcus
By LabMedica International staff writers
Posted on 18 May 2020
Biochemical test‐based methodologies are still used in some laboratories for the identification of bacterial isolates, mainly because of the need for the performance of drug susceptibility tests. However, these systems are unable to distinguish some species, especially among Gram‐positive bacteria.
Matrix‐assisted laser desorption ionization time‐of‐flight mass spectrometry (MALDI‐TOF MS) is an efficient method used in clinical microbiology laboratories for the identification of clinically relevant microorganisms. Microorganisms can be identified using a reference database in a turnaround time of minutes, which is essential when rapid results are needed.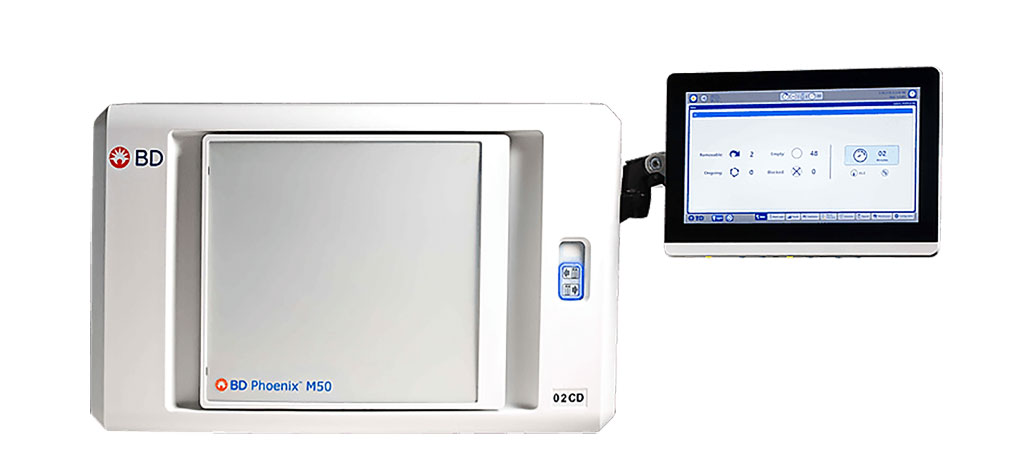 Medical Scientists at the Universidad Autónoma de Nuevo León (Monterrey, Mexico) evaluated the performance of two commercial MALDI‐TOF MS systems and three biochemical‐based systems and compared them to whole genome sequencing (WGS) as the gold standard for identifying isolates of vancomycin‐resistant enterococci (VRE). A total of 87 VRE clinical isolates recovered from urine (33%), soft tissue (24%), blood (16%), and other specimens (27%) were identified by the systems.
For both MALDI‐TOF instruments, the direct method was used for identification. The mass spectrometers were the Microflex system with Biotyper software 3.1 (Biotyper; Bruker Daltonics, Bremen, Germany) and the Vitek MS system (bioMérieux, Marcy l'Etoile, France). The biochemical‐based systems included the bioMérieux Vitek 2, Phoenix (Becton‐Dickinson, Franklin Lakes, NJ, USA), and MicroScan WalkAway (Siemens Healthcare Diagnostics, Munich, Germany) systems. Paired‐end sequencing runs were performed on an Illumina MiSeq instrument (Illumina, San Diego, CA, USA).
The scientists reported that among the 87 VRE, 71 and 16 were identified as
Enterococcus faecium
and
Enterococcus faecalis
by WGS. All 71
E. faecium
were correctly identified by both mass spectrometers, as well as the Vitek 2 and Phoenix instruments. However, only 51
E. faecium
isolates were correctly identified by the MicroScan system. The most frequent misidentification was
Enterococcus casseliflavus
(n = 20). For vancomycin‐resistant
E. faecium
, the Microflex Biotyper system had the highest sensitivity (85.54%), and all instruments (except for the MicroScan) had a 100% specificity and positive predictive value (PPV). Up to 87% of
E. faecalis
isolates were misidentified by VITEK MS and VITEK2, 81% by MicroScan and Phoenix, and 75% by Bruker biotyper. The NPV was lower than 38% for all devices. The instrument with the highest accuracy was the Bruker Biotyper system (86.21%).
The authors concluded that as the coverage of type strain‐genome sequence database continues to grow and the cost of DNA sequencing continues to decrease, genome‐based identification can be a useful tool for diagnostic laboratories, with its superior accuracy even over MALDI‐TOF and database‐driven operations. The study was published on May 1, 2020 in the
Journal of Clinical Laboratory Analysis.