Gut Bacteria Linked to Pulmonary Artery Hypertension
By LabMedica International staff writers
Posted on 11 Mar 2020
Pulmonary arterial hypertension (PAH) is considered a disease of the pulmonary vasculature. Limited progress has been made in preventing or arresting progression of PAH despite extensive efforts.
Previous studies have indicated that PAH could be considered a systemic disease since its pathology involves interplay of multiple organs. This coupled with increasing implication of the gut and its microbiome in chronic diseases, led scientists to hypothesize that patients with PAH exhibit a distinct gut microbiome that contributes to, and predicts, the disease.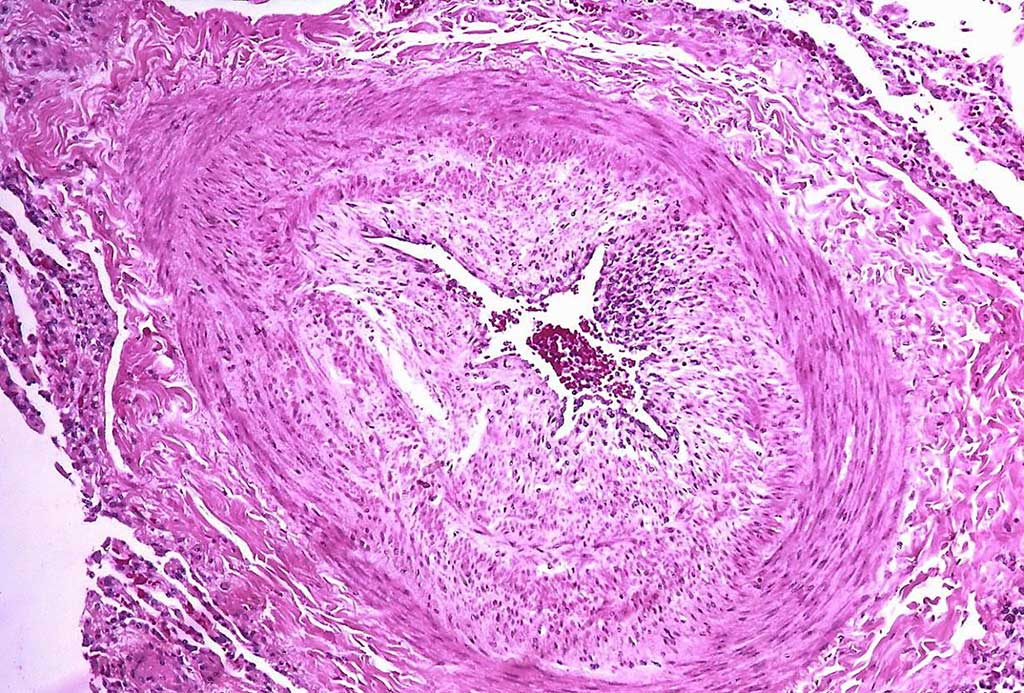 A team of scientists from the University of Florida College of Medicine (Gainesville, FL, USA) and their international colleagues evaluated the fecal microbiome of 18 type 1 PAH patients (mean pulmonary arterial pressure, 57.4 ± 16.7 mm Hg) and 13 reference subjects were compared by shotgun metagenomics. The team isolated and sequenced microbiota DNA from stool samples of the patients with PAH and from a reference group who were without a history of cardiopulmonary disease or PAH risk factors.
The investigators reported that their results revealed taxonomic and functional changes in the gut microbial communities of the PAH cohort compared with the reference cohort. Specifically, they noted increases in pathways for the synthesis of arginine, proline and ornithine in patients with PAH as well as increases in groups of bacterial communities associated with trimethylamine/trimethylamine N-oxide (TMA/TMAO) and purine metabolism, whereas the reference cohort displayed increases in butyrate- and propionate-producing bacteria, including
Coprococcus
,
Butyrivibrio
,
Lachnospiraceae
,
Eubacterium
,
Akkermansia
and
Bacteroides
.
The scientists also sought to identify bacteria most strongly associated with PAH by applying random forest modeling to the two cohorts. The model predicted the presence or absence of PAH based on the composition of the gut microbiome with 83% accuracy, as compared with accuracy of 50% or less if no relationship between the gut microbiome and PAH existed. The virome analysis showed enrichment of Enterococcal and relative depletion of Lactococcal phages in the PAH cohort.
The authors concluded that patients with PAH exhibit a unique microbiome profile that has the high predictive potential for PAH. This highlights previously unknown roles of gut bacteria in this disease and could lead to new therapeutic, diagnostic, or management paradigms for PAH.
Mohan Raizada, PhD, distinguished professor in the department of physiology and functional genomics and senior author of the study, said, "We showed for the first time that specific bacteria in the gut are present in people with PAH. While current PAH treatments focus on the lungs, looking at the lung/gut axis could open the door to new therapies centered in the digestive system." The study was published on February 24, 2020 in the journal
Hypertension
.
Related Links:

University of Florida College of Medicine