Nanopore Sequencing Rapidly Diagnoses Gut Condition in Preterm Infants
By LabMedica International staff writers
Posted on 03 Jan 2020
The culture-independent, sensitive, data-rich nature of metagenomic sequencing, combined with powerful bioinformatics tools, have allowed scientists to differentiate patient groups from healthy individuals based on their microbial profiles.
Metagenomics also allows the identification of functional traits, for example, antibiotic resistance genes, which are important in light of the antimicrobial resistance (AMR) threat. Optimization of metagenomic methodologies and bioinformatics tools could allow the identification of at-risk individuals, profiling of infectious agents and tailoring of treatments.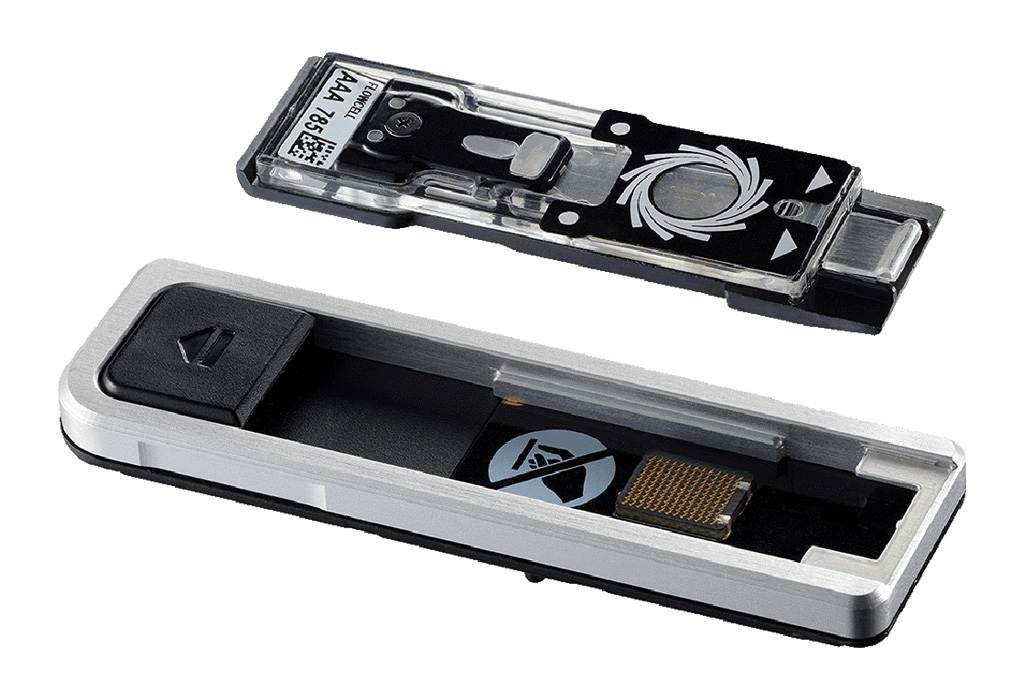 Scientists at the Earlham Institute (Norwich, UK) and their associates used the MinION platform (Oxford Nanopore Technologies, Oxford Science Park, UK) coupled to the Institute's NanoOK RT software package to perform shotgun metagenomic sequencing and profile mock communities and fecal samples from healthy and ill preterm infants. The metagenomic nanopore sequencing was used to rapidly diagnose preterm infants with suspected necrotizing enterocolitis (NEC), a life-threatening gut condition, identifying pathogens and antimicrobial resistance genes in the gut microbiome within a few hours.
The Nanopore data reliably classified a 20-species mock community and captured the diversity of the immature gut microbiota over time and in response to interventions such as probiotic supplementation, antibiotic treatment or episodes of suspected sepsis. The team also performed rapid real-time runs to assess gut-associated microbial communities in critically ill and healthy infants, facilitated by NanoOK RT software package, which analyzed sequences as they were generated. The scientists compared their results with Illumina sequencing (Illumina, San Diego, CA, USA).
The team's pipeline reliably identified pathogenic bacteria (that is,
Klebsiella pneumoniae
and
Enterobacter cloacae
) and their corresponding antimicrobial resistance gene profiles within as little as one hour of sequencing. Results were confirmed using pathogen isolation, whole-genome sequencing and antibiotic susceptibility testing, as well as mock communities and clinical samples with known antimicrobial resistance genes.
Lindsay J. Hall, PhD, a microbiologist and a senior author of the study, said, "The improvements via nanopore sequencing are the rapid nature and specificity of the test. This is very useful with very ill babies that need to be treated as quickly as possible, as well as providing key info for the clinician to treat with antibiotics likely to kill the bacteria. Current tests take much longer and might not catch all types of antibiotic resistance."
The authors concluded that their results demonstrate that MinION (including cost-effective Flongle flow cells) with NanoOK RT can process metagenomic samples to a rich dataset in less than five hours, which creates a platform for future studies aimed at developing these tools and approaches in clinical settings with a focus on providing tailored patient antimicrobial treatment options. The study was published on December 16, 2019 in the journal
Nature Microbiology.
Related Links:

Earlham Institute
Oxford Nanopore Technologies
Illumina