RT-PCR Evaluated for Diagnosis of Imported Schistosomiasis
By LabMedica International staff writers
Posted on 03 Oct 2019
Schistosomiasis is one of the most important human parasitic neglected tropical diseases. It is a major source of morbidity and mortality in Africa but also in South America, the Caribbean, the Middle East, and Asia.
The diagnosis of schistosomiasis currently relies on microscopic detection of schistosome eggs in stool or urine samples and serological assays. The poor sensitivity of standard microscopic procedures performed in routine laboratories, makes molecular detection methods of increasing interest.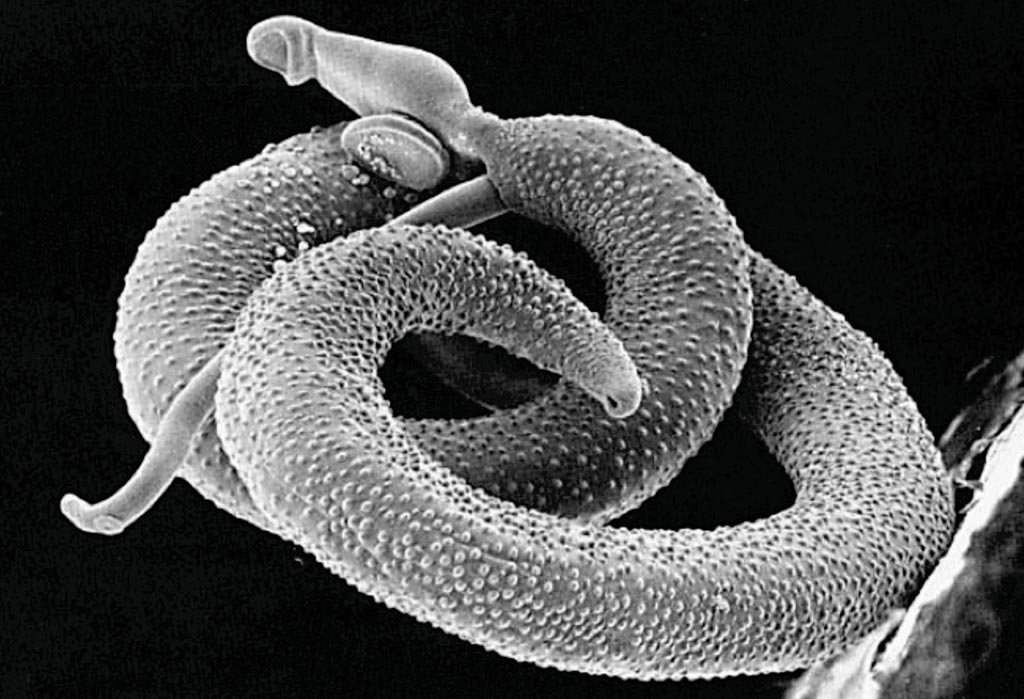 Scientists at the University of Rennes (Rennes, France) and their colleagues evaluated two in-house real-time Schistosoma polymerase chain reactions (RT-PCRs), targeting respectively S. mansoni [Sm] and S. haematobium [Sh] in excreta, biopsies and sera as potential tools to diagnose active infections and to monitor treatment efficacy. Schistosoma RT-PCRs were performed on 412 samples (124 urine, 86 stools, eight biopsies, 194 sera) from patients with suspected schistosomiasis.
Microscopic examination for the presence of Schistosoma eggs in urine samples was performed by examination of the pellet from micturition obtained after centrifugation. Fresh stool specimens were examined after two concentration techniques (flotation and diphasic methods). Sera were screened for anti-Schistosoma antibodies using the Schistosoma IgG ELISA or Schistosoma Antibody Detection Test Kit, and the Schistosomiasis Fumouze indirect hemagglutination (HA) test. Sera with a positive or a doubtful result by at least one technique were then confirmed using a Western Blot (WB) assay using the Schisto II Western Blot IgG kit.
The scientists reported that compared to microscopy, PCRs significantly increased the sensitivity of diagnosis, from 4% to 10.5% and from 33.7% to 48.8%, for Sh in urine and Sm in stools, respectively. The overall sensitivity of PCR on serum samples was 72.7% and reached 94.1% in patients with positive excreta (microscopy). The specificity of serum PCR was 98.9%. After treatment, serum PCR positivity rates slowly declined from 93.8% at day 30 to 8% at day 360, whereas antibody detection remained positive after one year.
The authors concluded that Schistosoma PCRs clearly outperform standard microscopy on stools and urine and could be part of reference methods combined with WB-based serology, which remains a gold standard for initial diagnosis. The study was published on September 11, 2019, in the journal PLOS Neglected Tropical Diseases.
Related Links:
University of Rennes