Carbapenem-Resistant K. Pneumoniae Driven by Nosocomial Spread
By LabMedica International staff writers
Posted on 16 Aug 2019
Public health interventions to control the current epidemic of carbapenem-resistant Klebsiella pneumoniae rely on a comprehensive understanding of its emergence and spread over a wide range of geographical scales.
The number of deaths attributed to carbapenem-resistant K. pneumoniae is on the rise in Europe. In 2007, about 341 deaths there were caused by the bacterium, but in 2015, nearly 2,100 deaths were. In a recent study, hospitals are thought to be a central link in the spread of drug-resistant K. pneumoniae in Europe.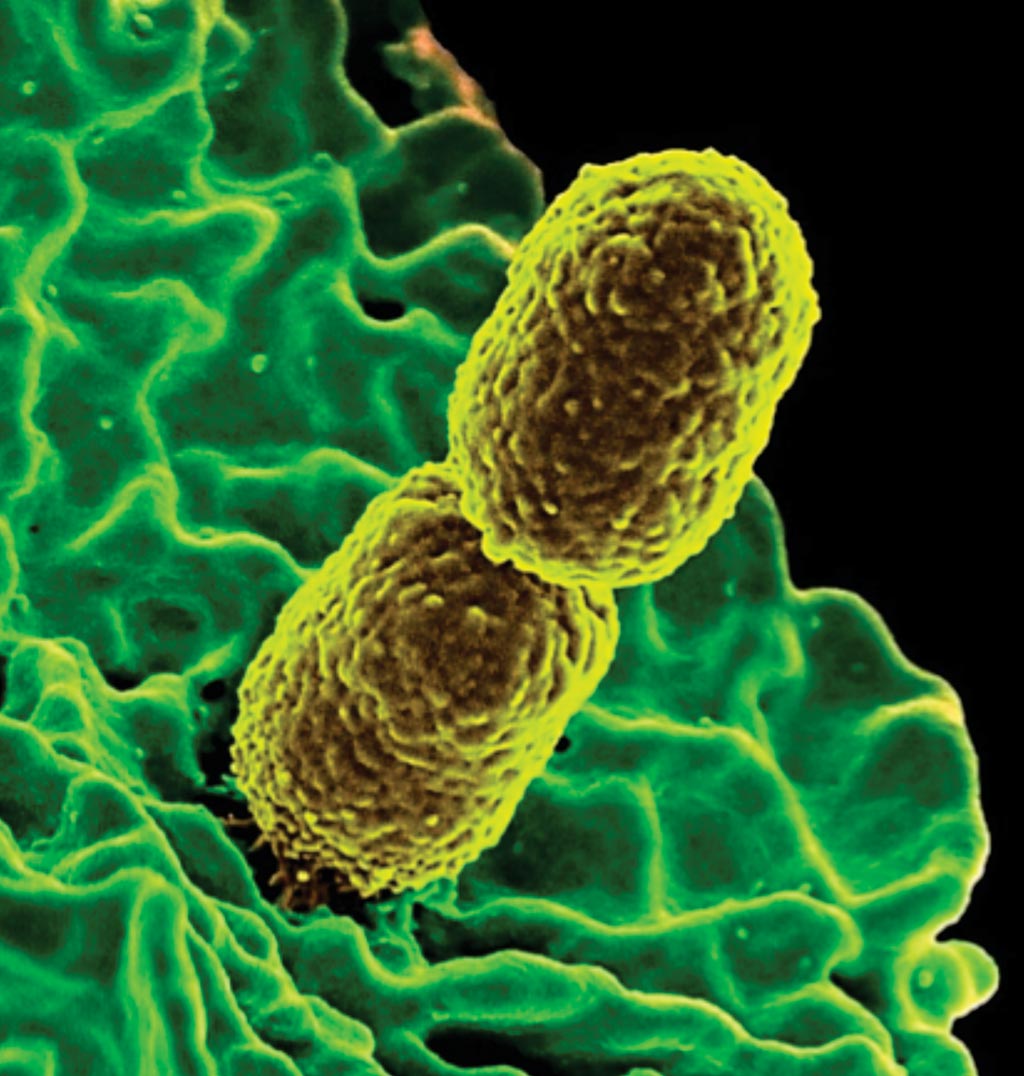 A team of infectious disease specialists led by the University of Freiburg (Freiburg, Germany) collected more than 1,700 bacterial samples from 250 hospitals in 32 countries. Their phylogenetic analysis uncovered four clonal lineages of carbapenem-resistant K. pneumoniae and found that hospitals are a transmission hot spot, which indicates better infection control in hospitals is needed. The hospital laboratories across Europe were asked to submit their first 10 consecutive isolates of either K. pneumoniae or Escherichia coli that were not susceptible to carbapenem alongside isolates from the same species that were susceptible to carbapenem for analysis.
The team reported that overall, 55% of the isolates submitted were thought to be non-susceptible to carbapenem and 455 were thought to be susceptible, and 96% of the isolates belonged to K. pneumoniae sensu stricto. They examined the isolates' genomes for known β-lactam resistance factors, and most of the isolates, 684 of them, carried one or more carbapenemase genes like blaKPC-like and blaOXA-48-like, among others. Most of these carbapenemase gene-containing strains, further, belonged to four K. pneumoniae lineages making up sequence types 11, 15, 101 and ST258/512, and their derivatives.
The investigators measured the genetic relatedness of their samples, and found that their genetically nearest neighbor was from the same hospital for 159 of the 311 isolates carrying the blaKPC-like gene, for 125 of the 248 isolates carrying the blaOXA-48-like gene, for 43 of 79 of those with the blaNDM-like gene, and for 42 of 56 carrying the blaVIM-like gene. This, they said, is indicative of frequent hospital transmissions.
Hajo Grundmann, PhD, a professor and co-senior author of the study, said, "We are optimistic that with good hospital hygiene, which includes early identification and isolation of patients carrying these bacteria, we can not only delay the spread of these pathogens, but also successfully control them. This study emphasizes the importance of infection control and ongoing genomic surveillance of antibiotic-resistant bacteria to ensure we detect new resistant strains early and act to combat the spread of antibiotic resistance." The study was published on July 29, 2019, in the journal Nature Microbiology.
Related Links:
University of Freiburg