Urine Test Produces Antibiotic Susceptibility Results Directly
By LabMedica International staff writers
Posted on 10 Jul 2019
Antibiotic susceptibility testing, or AST, is a widely used method of evaluating antibiotic resistance and determining patient treatment plans in clinical settings. There are a number of different methods of AST such as agar dilution, broth dilution and disc diffusion assays.
Empiric treatment is often started before laboratory microbiological reports are available when treatment should not be delayed due to the seriousness of the disease. The effectiveness of individual antibiotics varies with the location of the infection, the ability of the antibiotic to reach the site of infection, and the ability of the bacteria to resist or inactivate the antibiotic.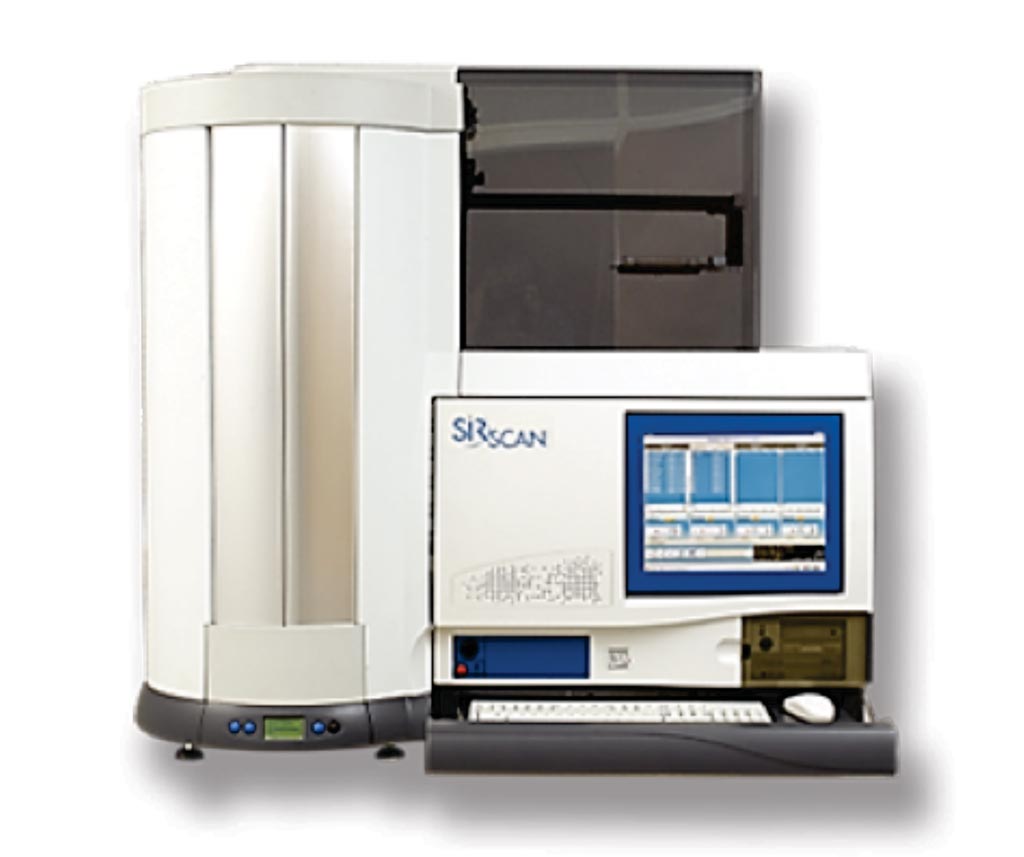 Microbiologists at the Groupe Hospitalier Paris-Saint-Joseph (Paris, France) collected urine samples were collected from 107 patients aged 52 to 80 years with urinary tract infections (UTIs) (ratio of females to males 2:1). The median C-reactive protein was 104 mg/L (range, 39-145). The urine specimens displayed a median leukocyturia of 380/mm3 (range, 192-1,497) and median bacteriuria of 106 colony forming units/mL (range, 105-107). Only gram-negative bacilli were evident on direct examination using microscopy.
A novel rapid method was performed by direct inoculation of urine on Mueller-Hinton Rapid-SIR (MHR-SIR) agar using a swab according to a standard protocol. The resulting inhibition zones were read from digital images after eight-hours of incubation and were interpreted using standard methods. Of 70 patients who were currently receiving antibiotic therapy, the results prompted a shift in therapy for 29 patients, with no modification for the remaining 41. The most commonly used antibiotics were third generation cephalosporins, followed by fluoroquinolones, beta-lactamase inhibitors, fosfomycin, and nitrofurantoin. The rapid results lead to treatment escalation in 7% of the patients and de-escalation in 30%. The average time to obtain results was 7.2 ± 1.6 hours, representing a time saving of 42.6 hours compared with the standard technique.
The team noted that the method was affordable, with an average cost of USD 6 per sample for 16 antibiotics chosen by a microbiologist. Benoît Pilmis, MD, an infectious disease specialist and a co-author of the study, said, "The diagnosis of urinary tract infection generally requires a 48-hour microbiological delay to obtain the antibiotic susceptibility test. In the context of multidrug resistance, reducing the time to obtain antibiotic susceptibility test results is an essential issue to avoid treatment failure. The rapidity of the results impact the therapeutic management of patients as it enables not only the prescription of the most relevant antibiotic, but also the reduction of the spectrum of antibiotic therapy." The study was presented at Annual meeting of the American Society of Microbiology, held June 7-11, 2019, in Atlanta, GA, USA.
Related Links:
Groupe Hospitalier Paris-Saint-Joseph