Certain Antibiotic Combinations Could Target Heteroresistance
By Labmedica International staff writers
Posted on 03 Jul 2019
Antibiotic-resistant bacteria are a significant threat to human health, with one estimate suggesting they will cause 10 million worldwide deaths per year by 2050, surpassing deaths due to cancer. Heteroresistance means that standard tests used in hospital laboratories would not always detect resistance to a given antibiotic, because only a small sub-population of the bacterial cells are resistant to the drug.
Antibiotic combination therapy offers promise for treating highly resistant bacterial infections, but the factors governing the sporadic efficacy of such regimens have remained unclear. Because new antibiotic development can take a decade or longer, it is imperative to effectively use currently available drugs. Dogma suggests that antibiotics ineffective as monotherapy can be effective in combination.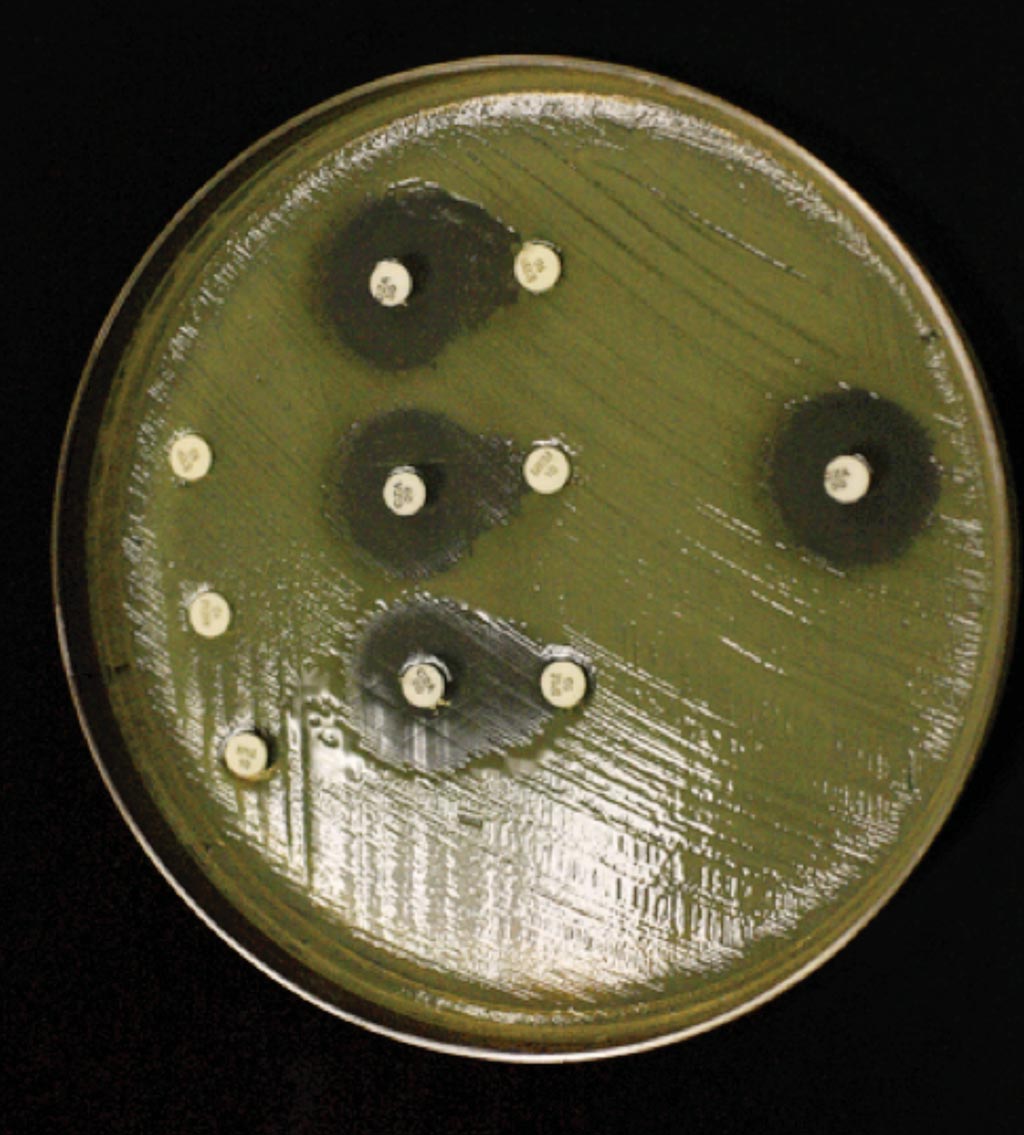 Microbiologists at the Emory Health Sciences (Atlanta, GA, USA) and their colleagues examined 104 bacterial isolates from a CDC-supported surveillance program in Georgia (Multi-site Gram-negative Surveillance Initiative), tracking multi-drug resistant "superbugs" (Carbapenem-resistant Enterobacteriaceae or CRE). They chose two isolates of pan-resistant Klebsiella pneumoniae bacteria, Nevada-2016 and AR0040. The first came from a woman who had died in a Nevada hospital in 2016. This "superbug" stimulated alarm from public health officials, because standard laboratory tests showed it was resistant to 26 different antibiotics, including a last resort drug called colistin.
The team found that within an isolate, the subpopulations resistant to different antibiotics were distinct, and over 88% of CRE isolates exhibited heteroresistance to multiple antibiotics ('multiple heteroresistance'). Combinations targeting multiple heteroresistance were efficacious, whereas those targeting homogenous resistance were ineffective. Two pan-resistant Klebsiella isolates were eradicated by combinations targeting multiple heteroresistance, highlighting a rational strategy to identify effective combinations that employ existing antibiotics and could be clinically implemented immediately.
David S. Weiss, PhD, and associate professor of medicine (infectious diseases) and senior author of the study, said, "We can think of heteroresistance as bacteria that are 'half resistant'. When you take the antibiotic away, the resistant cells go back to being just a small part of the group. That's why they're hard to see in the tests that hospitals usually use. We're saying: don't toss those drugs in the trash; they may still have some utility. They just have to be used in combination with others to do so." The study was published on June 17, 2019, in the journal Nature Microbiology.
Related Links:
Emory Health Sciences