FDA Clears CT/NG Assays for Extragenital Testing
By Labmedica International staff writers
Posted on 05 Jun 2019
Chlamydia trachomatis commonly known as chlamydia is a bacterium that can replicate only in human cells. It can manifest in various ways, including: trachoma, lymphogranuloma venereum, non-gonococcal urethritis, cervicitis, salpingitis, pelvic inflammatory disease.
Gonorrhea is a sexually transmitted infection (STI) caused by the bacterium Neisseria gonorrhoeae. Infection may involve the genitals, mouth, or rectum. It has been estimated that there were 1.7 million cases of chlamydia and more than 500,000 cases of gonorrhea in the USA in 2017, and the number of cases is rising, as is drug-resistance.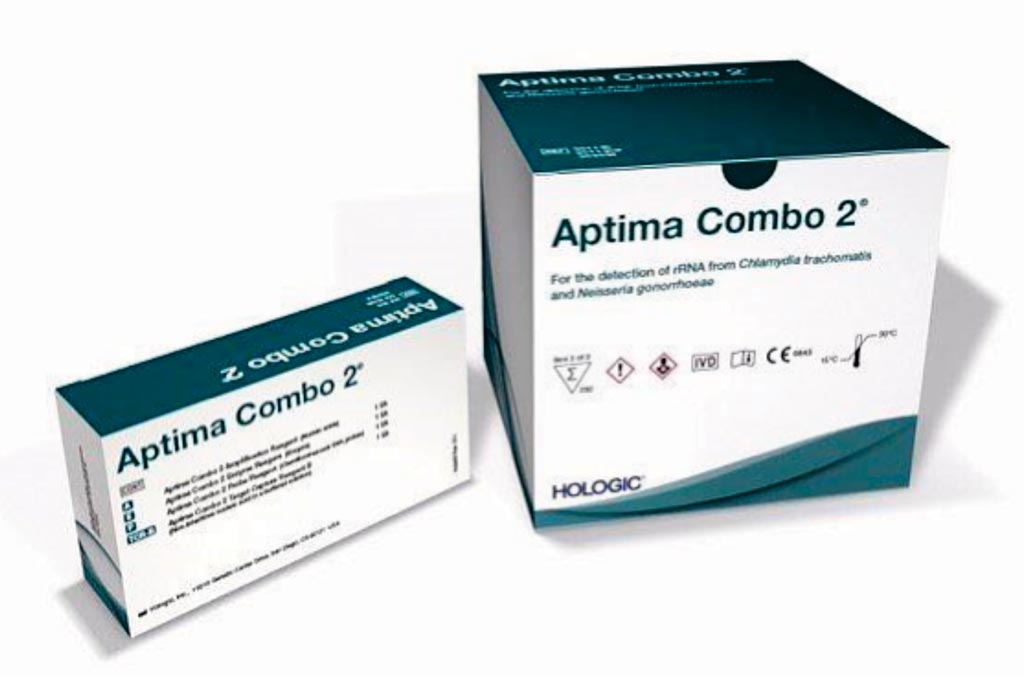 The US Food and Drug Administration (FDA, Silver Springs, MD, USA) have announced that it has cleared assays for extragenital indications for chlamydia and gonorrhea testing. The FDA reviewed clinical data collected through a multi-site study of more than 2,500 patients in its evaluation of the devices. The study, which was coordinated by the Antibacterial Resistance Leadership Group, looked at the diagnostic accuracy of multiple commercially available nucleic acid amplification tests for detection of Neisseria gonorrhoeae and Chlamydia trachomatis from throat and rectal sites. The results of this study and other information reviewed by the FDA demonstrated that the Aptima Combo 2 Assay and the Xpert CT/NG for extragenital specimens are safe and effective for extragenital testing for chlamydia and gonorrhea.
The two assays, The Aptima Combo 2  and the Xpert CT/NG had previously only been cleared for testing of urine, vaginal, and endocervical samples. The Aptima Combo 2 assay is a target nucleic acid probe test that utilizes target capture for the qualitative detection and differentiation of ribosomal RNA from N. gonorrhoeae and C. trachomatis. The Cepheid Xpert CT/NG Assay, performed on the GeneXpert Instrument Systems, is a qualitative in vitro real-time PCR test for the automated and rapid detection and differentiation of genomic DNA from C. trachomatis and N. gonorrhoeae to aid in the diagnosis of chlamydial and/or gonorrheal uro¬genital disease.
Timothy Stenzel, MD, PhD, director of the Office of In Vitro Diagnostics and Radiological Health in the FDA's Center for Devices and Radiological Health, said, "These two tests will fill an unmet public health need by allowing for more screening."
Related Links:
US Food and Drug Administration