Methods Compared to Diagnose Schistosomiasis Japonica
By Labmedica International staff writers
Posted on 28 Mar 2019
Zoonotic schistosomiasis in Asia, caused by Schistosoma japonicum, remains a major public health concern in China and the Philippines. If left untreated, it will develop into a chronic condition characterized by hepatosplenic disease and impaired physical and cognitive development.
There are three major categories of methods available for schistosomiasis diagnosis: parasitological detection (e.g. the Kato-Katz (KK) method); serology, including antibody-detection (AbD) and antigen-detection (AgD); and molecular assays (e.g. circulating nucleic acids detection).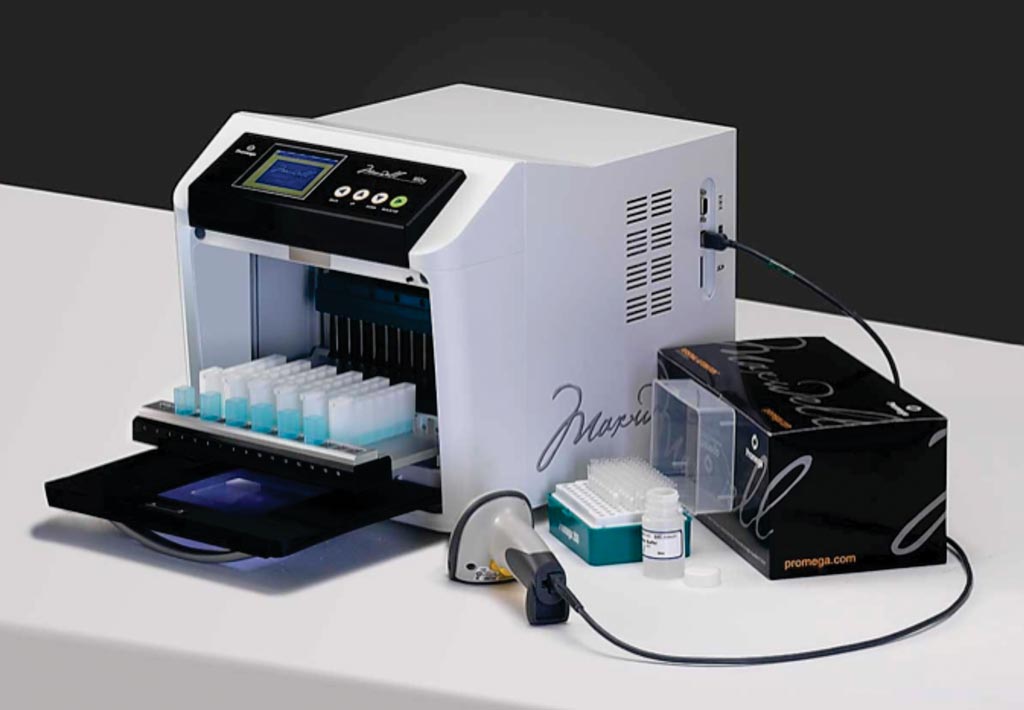 A team of scientists collaborating with the QIMR Berghofer Medical Research Institute (Brisbane, Australia) collected clinical samples of feces and blood from 412 subjects from Northern Samar, the Philippines, in 2015. Serum samples of healthy individuals were obtained from Heilongjiang Province, a non-endemic area for schistosomiasis in China. For the KK method slides were examined under a light microscope by experienced laboratory technicians. Infection intensity was presented as the number of eggs per gram of feces (EPG). For accuracy determination, 10% of slides were randomly selected and re-examined by an experienced microscopist.
Genomic DNA isolation of fecal samples was performed using the Maxwell 16 Instrument. Serum DNA extraction was performed using a ChemagicTM360 instrument. Droplet digital polymerase chain reaction (ddPCR) assays was performed and following PCR amplification, the plate was transferred to a QX200 Droplet Reader for analysis. Diagnostic candidates for schistosomiasis japonica by enzyme-linked immunosorbent assay (ELISA) were also evaluated.
The team reported that compared with the ddPCR assay analyzing DNA from feces, exhibited the highest sensitivity, the recombinant antigens of SjSAP4 + Sj23-LHD-ELISA had the best accuracy (67.72%) among all five ELISA assays assessed. Schistosomiasis prevalence determined by the SjSAP4 + Sj23-LHD-ELISA and ddPCRs was similar and was at least 2.5 times higher than obtained with the KK method. However, the agreement between these assays was low. In terms of cost and logistical convenience, the SjSAP4 + Sj23-LHD-ELISA represent a cost-effective assay with considerable diagnostic merits. In contrast, although the ddPCR assays exhibited a high level of diagnostic performance, the high cost and the need for specialized equipment presents a major obstacle in their application in screening campaigns.
The authors concluded that the SjSAP4 + Sj23-LHD-ELISA represents a cost-effective tool for the diagnosis of schistosomiasis that could prove an important component in the monitoring of integrated control measures as elimination draws closer, whereas the ddPCR assays, in addition to their high sensitivity and specificity, are capable of quantifying infection intensity. The study was published on March 4, 2019, in the journal PLoS Neglected Tropical Diseases.
Related Links:
QIMR Berghofer Medical Research Institute