Rapid Molecular Test Detects Macrolide Resistance
By Labmedica International staff writers
Posted on 13 Mar 2019
Emerging antimicrobial resistance is a significant threat to human health. However, methods for rapidly diagnosing antimicrobial resistance generally require multi-day culture-based assays. Current methods of assessing antimicrobial resistance are extremely slow, requiring days to weeks of culture time, and are also costly in terms of laboratory materials and technician effort.
The rise of antibiotic-resistant bacteria is a growing problem in the USA and the world. In the USA annually, more than two million people get infections that are resistant to antibiotics and at least 23,000 people die as a result. A new, highly sensitive rapid genetic test has been developed that can determine whether bacteria carries a gene that causes resistance to two common antibiotics used to treat strep throat and other respiratory illnesses.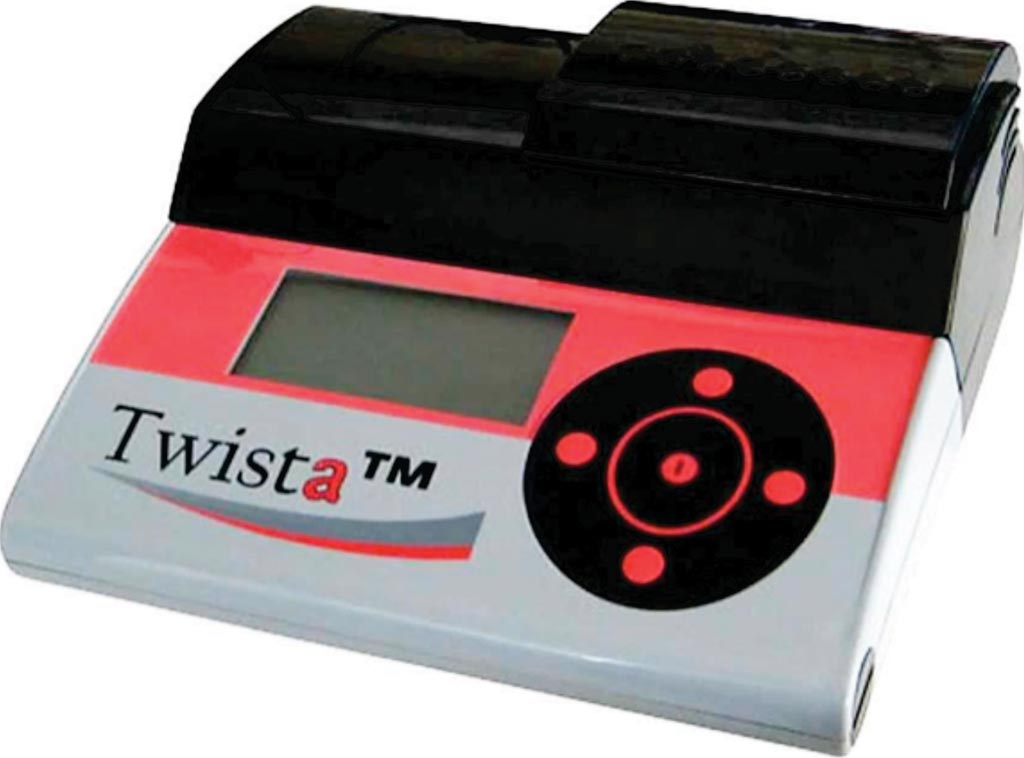 Microbiologists at the American University (Washington, DC, USA) developed and tested a novel Recombinase Polymerase Amplification (RPA) assay for the detection of the Macrolide Efflux A (mef(A)) gene, an efflux pump rendering host bacteria resistant to 14- and 15-membered macrolide antibiotics (including erythromycin A and azithromycin). This gene can be found within Streptococcus pyogenes, the largest member of the Lancefield group A streptococci.
Primers and probe for the mef(A) RPA assay were designed following the instructions provided by TwistDx (Cambridge, UK). The team used purified DNA, a panel of bacteria cultures, and broth dilution antimicrobial resistance testing, and demonstrated extreme sensitivity and specificity of the RPA assay, and they confirm that positive results correctly predict antimicrobial resistance. The RPA assay uncovered an unexpected occurrence of the mef(A) gene within commensal Streptococcus salivarius strain, and subsequent laboratory testing confirmed that this strain has genuine antimicrobial resistance.
The team tested eight bacterial strains in total: S. pyogenes (2 strains), S. agalactiae, S. salivarius, S. pneumoniae (3 strains), and E. faecium. RPA confirmed the presence of mef(A) within all known positive strains and none of the known negatives. Megan M. Nelson, MSc, the first author of the study, said, "Our rapid genetic test can help doctors better assign medication on site, and improve point-of-care diagnostics, potentially leading to better outcomes without having prescribed a patient a useless antibiotic. There's a lot of trial and error with antibiotic use, so this is trying to take out some of the error." The study was published on February 12, 2019, in the journal BMC Infectious Diseases.
Related Links:
American University
TwistDx