Cervical Microbes Potentially Tied to Infections and Lesions
By Labmedica International staff writers
Posted on 07 Mar 2019
Nearly all cervical cancers are causally associated with human papillomavirus (HPV). The burden of HPV-associated dysplasias in sub-Saharan Africa is influenced by human immunodeficiency virus (HIV).
Changes in the cervicovaginal bacterial microbiome have been suggested to contribute to the development of precancerous cervical lesions. Chronic inflammation of the cervix (cervicitis), which is a result of cervicovaginal pathogens, leads to conditions like pelvic inflammatory disease (PID) and bacterial vaginosis (BV), both of which are associated with persistent HPV infection and cervical cancer.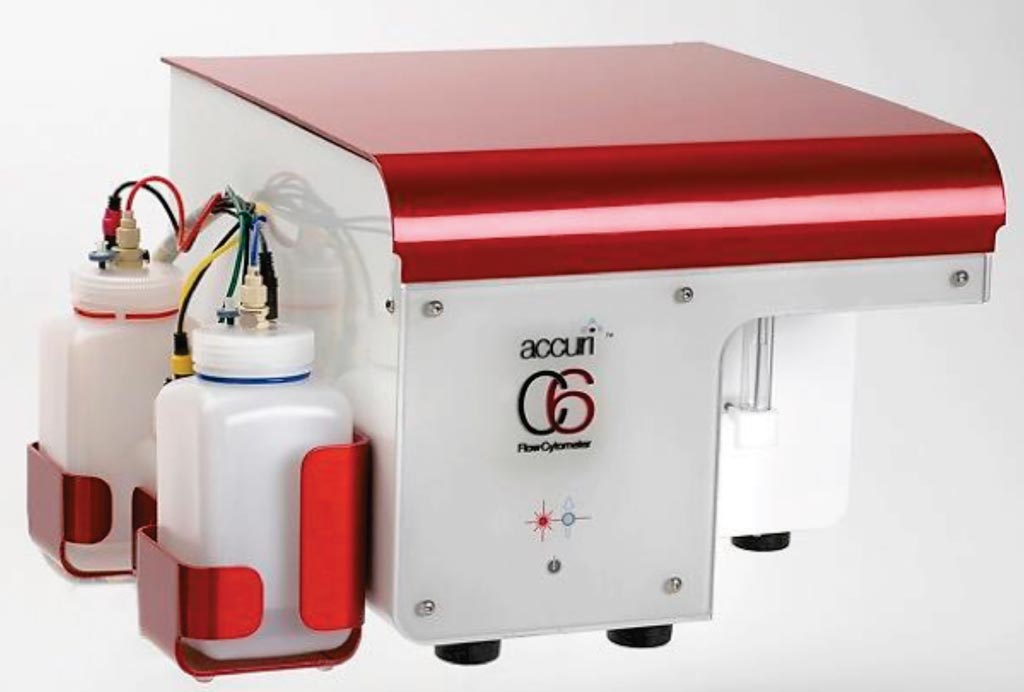 An international team of scientists collaborating with the University of Nebraska (Lincoln, NE, USA) studied 144 women from Tanzania, who were 37 years old, on average. They noted that 41 of the women were HIV-positive, while 103 were negative for HIV. Just eight of the 134 women with available HPV test results were HPV-negative, and 126 were HPV-positive. All eight HPV-negative women were also negative for HIV.
Starting with 23 cervical cytobrush samples deemed free from intraepithelial lesions or malignancies, 72 samples from low-grade lesions and 50 samples from high-grade squamous lesions, the team amplified the 16S rRNA V4 hypervariable region and used deep Illumina sequencing to profile cervical microbe operational taxonomic units in relation to viral infection patterns and cervical cytology. Blood samples were collected via venipuncture into acid-citrate-dextrose tubes and processed using centrifugation at the on-site study laboratory within six hours of being drawn. The separated plasma was tested, using Standard Diagnostics HIV-1/2 3.0 detection kit and BD products CD4 FITC, CD8 PE, and CD3 Per CP antibodies to test the CD4 counts using a BD Accuri C6 Plus.
The team reported that at least half a dozen microbial phyla, including Firmicutes, turned up in the samples regardless of individuals' HIV or HPV infection status or cervical cytology. When they focused in on the microbes found in cervical communities from women with the risky, high-grade lesions, meanwhile, they saw a rise in Mycoplasmatales, Pseudomonadales, and Staphylococcus microbes in those cervical cancer-prone cases. From these and other data, the team proposed that chronic infection by microbes from the Mycoplasma genus such as M. genitalium and M. hominis may contribute to cervical dysplasia found in women positive for HPV. A further rise in Mycoplasma levels was found in samples from women with concurrent HIV infections, hinting that these microbes may offer insights into the microbiome features associated with risky cervical lesions. The study was published on February 19, 2019, in the journal mBio.
Related Links:
University of Nebraska