Combined DNA Technologies Analyzed for Malaria Diagnosis
By Labmedica International staff writers
Posted on 08 Nov 2018
Malaria is one of the most important parasitic infectious diseases for which almost half of the world's population is at risk. Although several diagnostic methods are now available to detect the infection, more sensitive and applicable tests are still required in the field.
The loop-mediated isothermal amplification (LAMP) method is a DNA amplification tool in which the DNA amplification can be achieved by incubation at a stable temperature. In parallel, a simple DNA extraction method, the procedure for ultra-rapid extraction (PURE), which can produce a DNA solution suitable for the LAMP reaction without the use of a centrifuge, has also become available.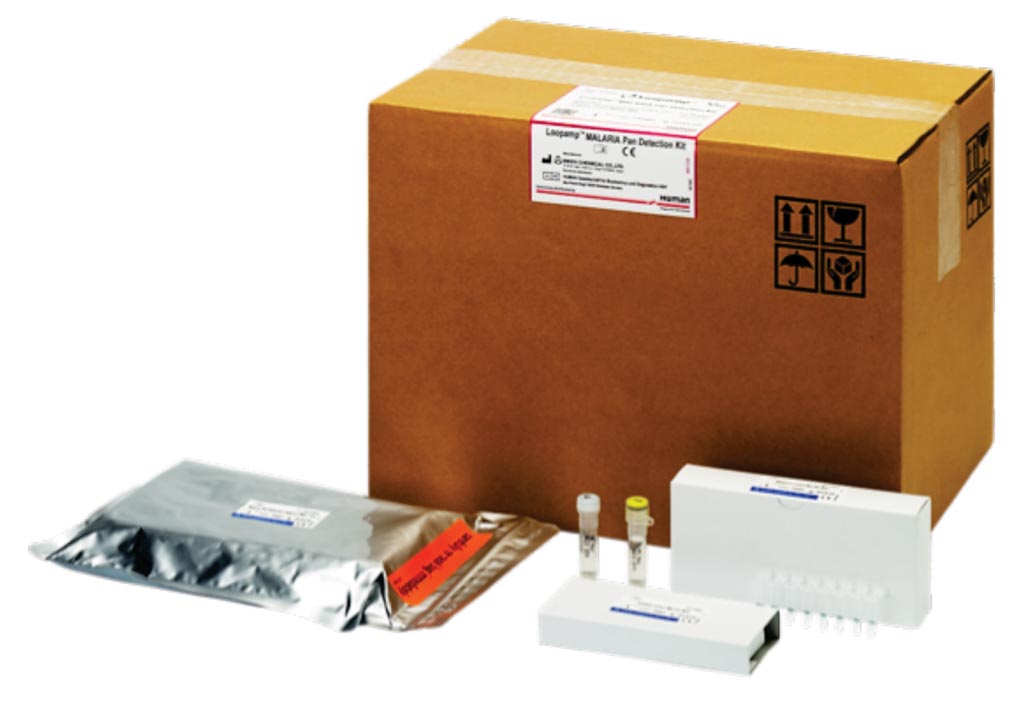 Scientists at the University of Tsukuba (Ibaraki, Japan) and their colleagues used a nested polymerase chain reaction (PCR) as the reference, and tested 117 samples including 46 Plasmodium falciparum, seven P. vivax, nine P. ovale, four P. malariae, and 51 negative cases. The microscopic diagnosis was conducted by expert microscopists on light microscopes with Giemsa-stained thin blood smears. Rapid diagnostic tests (RDT were conducted using BinaxNow Malaria. DNA was extracted using the Loopamp PURE DNA Extraction Kit and the LAMP reactions were performed with the Loopamp MALARIA Pan/Pf Detection Kit.
The team reported that the PURE–LAMP Pan correctly identified 64 of the 66 positives and the 51 negatives. Among the Pan-positive samples 45 P. falciparum were also detected with the PURE–LAMP Pf. The PURE–LAMP Pan and PURE–LAMP Pf had respective sensitivities of 96.96% and 97.82% and common specificity of 1. All negatives by PURE–LAMP were also negative by microscopy. Only two positive samples by PURE–LAMP [Pan(+)Pf(+)], which were in conformity with the P. falciparum diagnosis by the nested PCR, were misdiagnosed by microscopy as negative.
The authors concluded that filter paper is already a well-known field support method as it allows the collection, transfer, and storage of samples without a cold chamber. Considering the designed-in field-friendliness of this PURE–LAMP combination method, use of this system with dried blood samples will allow maximum exploitation of this characteristic while still performing accurately. The PURE–LAMP system is accurate when used with dried blood spots and extendable to the field. The study was published on October 22, 2018, in the Malaria Journal.
Related Links:
University of Tsukuba

Latest Microbiology News