Multidrug-Resistant TB Outbreak Undetected by Standard Tests
By Labmedica International staff writers
Posted on 31 Oct 2018
Rapid diagnosis of Mycobacterium tuberculosis resistant to anti-tuberculosis drugs is essential to prevent further acquisition of drug resistance, high morbidity and mortality, and unabated transmission of resistant strains.
Fast detection of resistance to rifampicin, the most important anti-tuberculosis drug, is especially crucial because it is predictive of multidrug resistance, defined as resistance to at least isoniazid and rifampicin. Global rollout of rapid molecular assays is revolutionizing the diagnosis of rifampicin resistance, predictive of multidrug-resistance, in tuberculosis.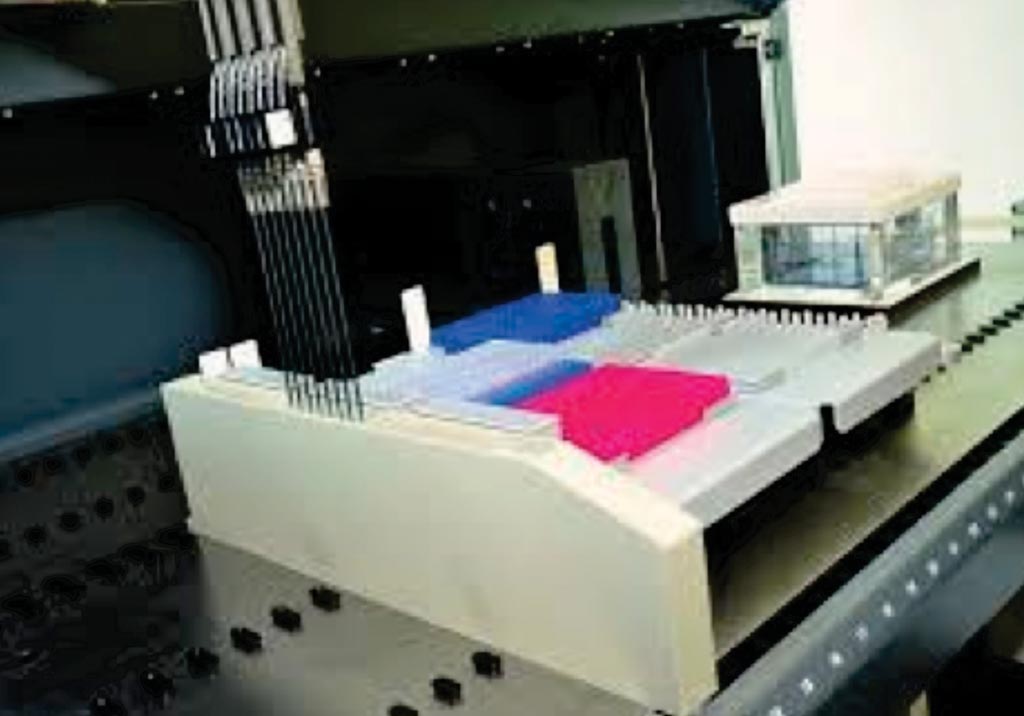 A large international team of scientists working with the Katholieke Universiteit Leuven (Leuven, Belgium) screened records of 37,644 Mycobacterium tuberculosis positive cultures from four South African provinces, to identify isolates with rifampicin sensitivity and isoniazid resistance according to Xpert MTB/RIF, GenoType MTBDRplus, and BACTEC MGIT 960.
Of 1,823 isolates that met these criteria, 277 were randomly selected and screened for Ile491Phe with multiplex allele-specific PCR and Sanger sequencing of rpoB. Ile491Phe-positive strains (as well as 17 Ile491Phe-bearing isolates from another study) were then tested by Deeplex-MycTB deep sequencing (Genoscreen, Lille, France; www.genoscreen.fr) and whole-genome sequencing to evaluate their patterns of extensive resistance, transmission, and evolution. The Genoscreen test analyses a wide panel of target genes in the bacteria and can identify resistance to over a dozen antibiotics simultaneously.
The team identified Ile491Phe in 37 (15%) of 249 samples with valid multiplex allele-specific PCR and sequencing results, thus reclassifying them as multi-drug resistant (MDR). All 37 isolates were additionally identified as genotypically resistant to all first-line drugs by Deeplex-MycTB. Six of the South African isolates harbored four distinct mutations potentially associated with decreased bedaquiline sensitivity. Consistent with Deeplex-MycTB genotypic profiles, whole-genome sequencing revealed concurrent silent spread in South Africa of a MDR tuberculosis strain lineage extending from the original outbreak and at least another independently emerged Ile491Phe-bearing lineage.
The authors concluded that a substantial number of MDR tuberculosis cases harboring the Ile491Phe mutation in the rpoB gene in South Africa are missed by current diagnostic strategies, resulting in ineffective first-line treatment, continued amplification of drug resistance, and concurrent silent spread in the community. The study was published on October 17, 2018, in the journal The Lancet Infectious Diseases.
Related Links:
Katholieke Universiteit Leuven

Latest Microbiology News