Rapid Molecular Tuberculosis Testing Reduces Patient Isolation
By Labmedica International staff writers
Posted on 13 Sep 2018
Molecular testing appears to be associated with facilitating faster, more patient-centered care for individuals placed in respiratory isolation while undergoing evaluation for active tuberculosis (TB) in hospitals in the USA.
A major component of guidelines to prevent the spread of the disease is the isolation of suspected TB patients in negative-pressure ventilated rooms, which can last for several days because smear microscopy requires that sputum be collected from patients over the course of two or more days. Such isolation procedures are resource-intensive, not to mention difficult for the patient.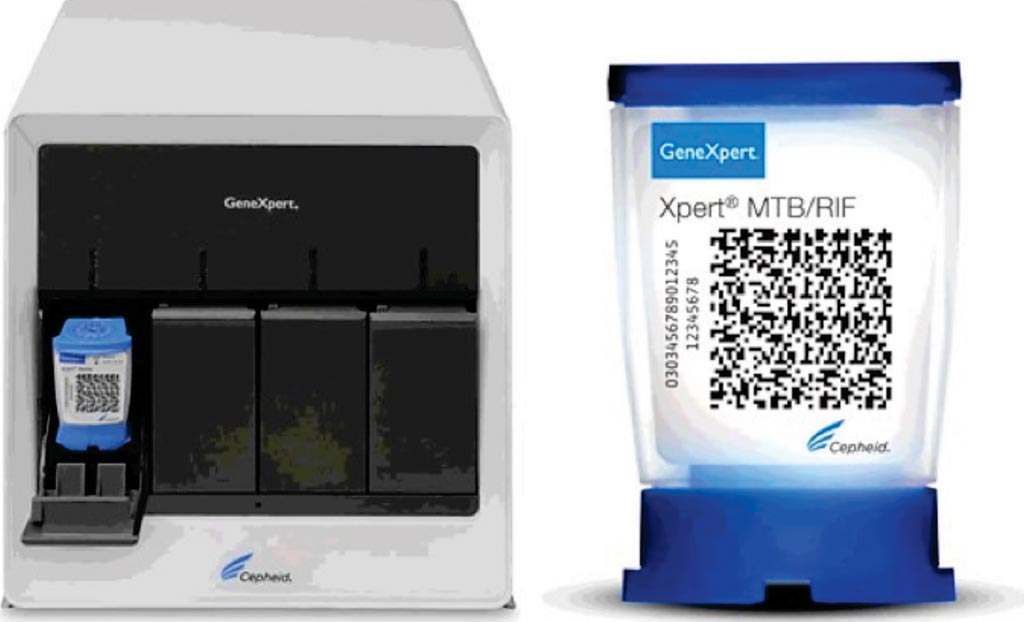 Multi-institutional scientists carried out a prospective cohort study with a pragmatic, before-and-after-implementation design of 621 consecutive patients hospitalized at Zuckerberg San Francisco General Hospital and Trauma Center (San Francisco, CA, USA) who were undergoing sputum examination for evaluation for active pulmonary TB from January 2014 to January 2016.
The team measured the proportion of patients with molecular testing ordered and completed; the accuracy of the molecular testing algorithm in reference to mycobacterial culture; the duration of each component of the testing and isolation processes; length of stay; mean days in isolation and in hospital; and mean cost. They extracted data from hospital records and compared measures before and after implementation. They implemented a sputum molecular testing algorithm using GeneXpert MTB/RIF to guide discontinuation of isolation.
The scientists reported that of the 301 pre-implementation patients who had at least one sputum microscopy test and culture ordered, 233 (77%), underwent the study's rapid TB testing evaluation process. Of the 320 patients examined after molecular testing implementation, clinicians ordered molecular testing for 234 (73%) of patients, and received results for 295 of 302 tests ordered (some patients received multiple molecular tests). The molecular testing workflow successfully diagnosed all seven patients with culture-confirmed TB and excluded the disease in 251 patients whose culture tests were negative for Mycobacterium tuberculosis. In addition, the molecular workflow detected one patient who had a negative smear test and would have otherwise gone undiagnosed.
The team noted that more importantly for the purposes of the study, when comparing the molecular with the non-molecular workflow, the median time to final rapid test result was dropped to about 24 hours from 39 hours, time to discontinuation of patient isolation was reduced to 2.5 days from 2.9 days, and time to hospital discharge fell to 4.9 days from 6.0 days. On average, this translated to an average per-patient savings of USD 13,347.
The authors concluded that a sputum molecular testing algorithm to guide discontinuation of respiratory isolation for patients undergoing evaluation for active TB was safe, feasible, widely and sustainably adopted, and provided substantial clinical and economic benefits. Molecular testing may facilitate more efficient, patient-centered evaluation for possible TB in hospitals in the USA. The study was published on August 27, 2018, in the journal JAMA Internal Medicine.
Related Links:
Zuckerberg San Francisco General Hospital and Trauma Center