Fluorescence Analyzers Evaluated for Diagnoses of UTIs
By Labmedica International staff writers
Posted on 10 Sep 2018
Urinary tract infections (UTIs) are among the most frequent infections in both hospitalized and outpatients. As a result, urine specimens constitute a significant proportion of routine microbiology laboratory workload.
Traditional culture remains the "gold standard" for the diagnostic evaluation of patients suspected of having a UTI as it allows the identification of the etiological agents, to estimate the concentration of isolated microorganisms and to offer susceptibility testing for targeting the optimal antibiotic therapy.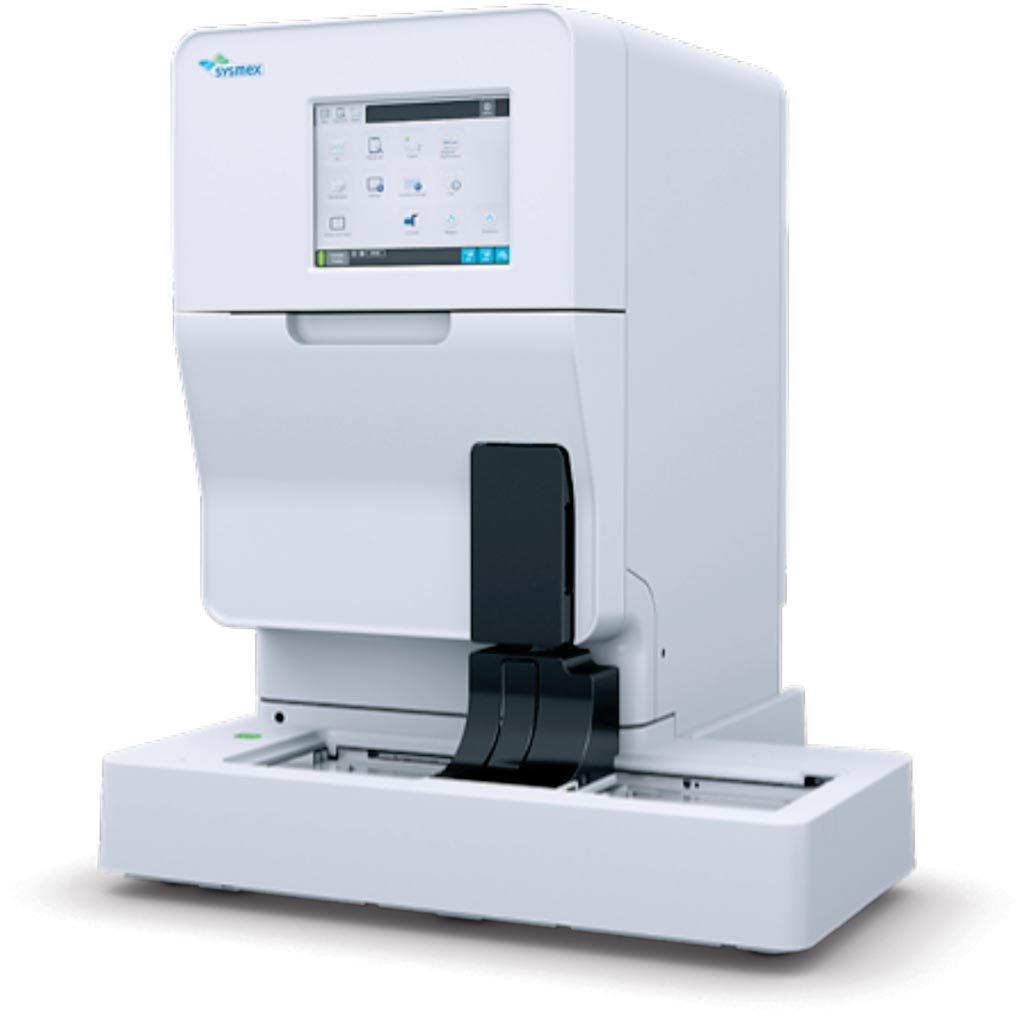 Medical microbiologists at the Pordenone Hub Hospital (Pordenone, Italy) evaluated 2,719 midstream urine samples from 1,198 (44.1%) male and 1,521 (55.9%) female, aged from 0 and 97 years (median age = 66 years), submitted to the microbiology laboratory with a specific request for urine culture. Inpatients were 23.9% and outpatients 76.1%. The study was conducted from April 6 to June 12, 2017.
All specimens that passed an exclusion criterion were analyzed with the Sysmex UF-5000 (Sysmex Corporation, Kobe, Japan). The analyzer can discriminate and count 17 diagnostic parameters of cells and formed elements in urine and offers an integrated body fluid mode (BF), available on the instrument with a switch, which can classify and count seven diagnostic parameters. The system employs fluorescence flow cytometry technology, using a new blue semi-conductor laser at 488 nm wavelength, Gram staining of centrifuged specimens was conducted in case of discrepancies between the results of the UF-5000 Bact Info flag and the culture method.
The scientists reported that of the 2,719 samples, 1,922 (70.7%) were negative in urine culture (sterile or ≤ 104 CFU/mL) and 797 (29.3%) showed significant growth. In 574 of the positive samples a single microorganism was identified, in 71 samples two microorganisms were isolated, and 152 samples showed mixed flora. The microorganisms isolated reflected the usual rate of uropathogens in their laboratory, so that the most frequent bacteria reported were Gram negatives accounting for 76.9% of all species isolated, and the majority were Enterobacteriaceae. The UF-5000 showed a very good performance in the screening process. Carryover and cross-contamination was negligible and 797 samples were culture positive at a cut-off of ≥105CFU/mL.
The authors concluded that the new Sysmex UF-5000 showed high diagnostic accuracy in UTI-screening with a very low rate of false negatives. The instrument is capable of predicting Gram negatives with a good standard error and a high agreement with the culture, even if this performance needs further evaluation. The study was published in the September 2018 issue of the journal Clinica Chimica Acta.