Metabolite Biomarkers of Chronic Typhoid Carriage Detected
By Labmedica International staff writers
Posted on 13 Feb 2018
Detecting chronic carriers of typhoid is of public health relevance in areas where enteric fever is endemic, but there are no routinely used methods for prospectively identifying those carrying Salmonella in their gallbladder.
Salmonella Typhi and Salmonella Paratyphi A are the agents of enteric (typhoid) fever; both can establish chronic carriage in the gallbladder. Chronic Salmonella carriers are typically asymptomatic, intermittently shedding bacteria in the feces, and contributing to disease transmission.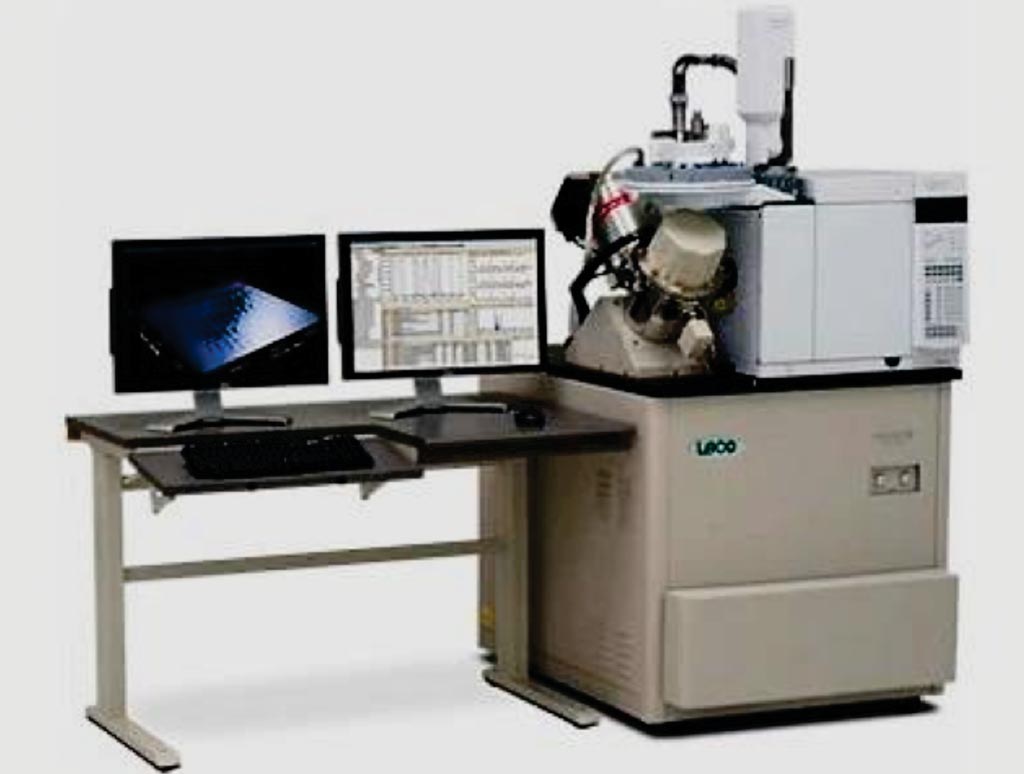 Scientists from Umeå University (Umeå, Sweden) and their international colleagues collected blood samples patients undergoing cholecystectomy at a hospital in Nepal from June 2007 to October 2010. Stool sample were collected for microbiological culture Surgeons collected bile samples and gallbladder tissue during the procedure. After recruiting 1,377 cholecystectomy patients over three years and culturing their bile they identified 24 and 22 individuals with S. Typhi and S. Paratyphi A inside their gallbladder, respectively; 35/46 (76%) were female and the median age was 34.5 years (range; 20–67).
The team used two-dimensional gas chromatography coupled with time-of-flight mass spectrometry (GCxGC-TOFMS) and supervised pattern recognition modeling. Extracted and derivatized plasma samples were analyzed, in a random order (within the analytical batches), on a Pegasus 4D (LECO Corporation, St Joseph, MI, USA) equipped with an Agilent 6890 gas chromatograph, a secondary gas chromatograph oven, a quad-jet thermal modulator, and a time-of-flight mass spectrometer.
The scientists were able to significantly discriminate Salmonella carriage samples from non-carriage control samples. They were also able to detect differential signatures between S. Typhi and S. Paratyphi A carriers. The team additionally compared carriage metabolite profiles with profiles generated during acute infection; these data revealed substantial heterogeneity between metabolites associated with acute enteric fever and chronic carriage. Lastly, they found that Salmonella carriers could be significantly distinguished from non-carriage controls using only five metabolites, indicating the potential of these metabolites as diagnostic markers for detecting chronic Salmonella carriers.
The authors concluded that their novel approach highlights the potential of using metabolomics to search for diagnostic markers of chronic Salmonella carriage. They identified metabolite patterns signifying carriage of S. Typhi and S. Paratyphi A in the gallbladder among a cohort of patients with cholelithiasis in Nepal. These findings are encouraging in the search for a diagnostic assay that may be able to access the reservoirs of S. Typhi and S. Paratyphi A carried asymptomatically within human populations. The study was published on January 26, 2018, in the journal Public Library of Science Neglected Tropical Diseases.
Related Links:
Umeå University
LECO Corporation