Handheld Multiplexed Biosensor Platform Tests Antibodies, Antigens and Molecular Targets Simultaneously
By LabMedica International staff writers
Posted on 30 May 2023
A pioneering, portable, multiplex biosensor platform has the ability to simultaneously test antibodies, antigens, and molecular targets, enabling handheld, laboratory-grade testing wherever required - from emergency rooms to battlefields. This rugged, cost-effective, portable, user-friendly reader comprises a single-use biochip equipped with 32 graphene-based sensors. Each sensor can be individually configured to identify molecular, antigen, and antibody targets. This effectively puts a whole lab in the palm of the hand, allowing healthcare professionals to make timely decisions wherever needed and simplifying work processes with results available within minutes.
The HemBox biosensor system from Hememics Biotechnologies (Gaithersburg, MD, USA) is a handheld, robust, and environmentally durable analytical device desigend for rapid on-site detection. It can test for bio-hazards in water, soil, and infected individuals. Capable of identifying multiple biothreats simultaneously, the HemBox provides sensitive, selective, and measurable data in real-time. This data can be stored on the device and transferred once a Bluetooth-enabled device with a secure user account comes within range.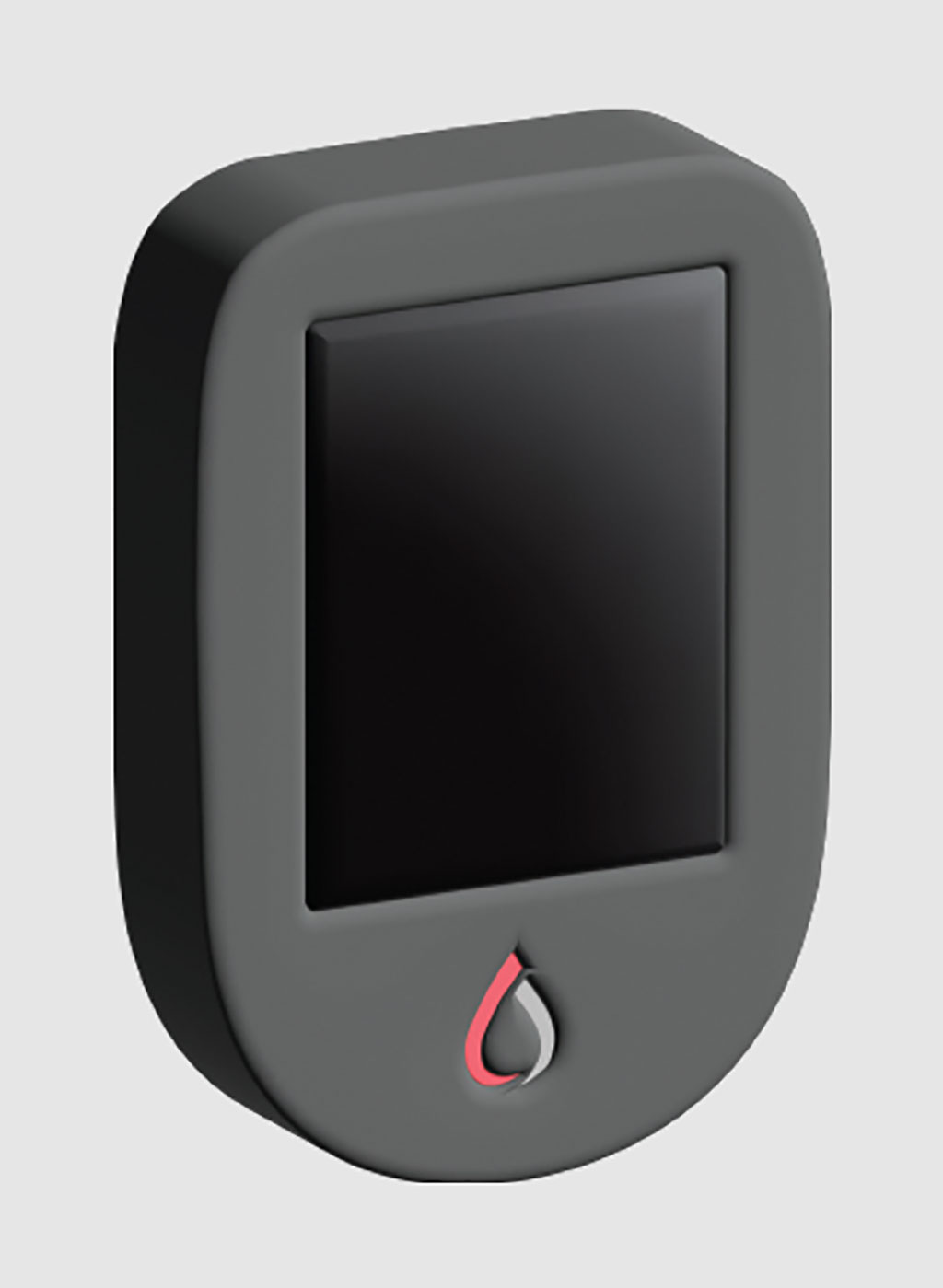 The HemBox works with HemChip, a multiplexed immuno-biosensor that delivers rapid, affordable, and real-time disease biomarker measurements anywhere in the world. This compact, portable, and disposable biosensor, configured for multiplexing, comes with a bioreceptor layer and a proprietary biochip, designed to detect pathogens swiftly and accurately with high sensitivity. Each HemChip integrates multiple biosensors to detect several pathogens simultaneously. Working together, the HemBox and HemChip interpret the signals emitted by the HemChip, providing the user with real-time test results in less than five minutes.
"I am extremely proud of what the company has achieved with the limited amount of resources," said John Warden, Jr., CEO and Co-founder of Hememics Biotechnologies, Inc. "We have generated extremely favorable results from more than 100,000 biosensor experiments in the past nine months."
Related Links:
Hememics Biotechnologies 
Other channels