First Blood-Based Biomarkers Test to Predict Treatment Response in Cancer Patients
By LabMedica International staff writers
Posted on 30 May 2023
Every year worldwide, lung cancer afflicts over two million individuals and almost the same number of people succumb to the disease. This malignancy leads the charts in cancer-related mortalities, with the United States witnessing more deaths from lung cancer than from colon, prostate, and breast cancers combined. Although immune checkpoint inhibitors (ICIs) are commonly used in the treatment of lung cancer, their effectiveness is compromised by low response rates, high costs, and the risk of therapy-induced side effects.
Scientists at Calviri, Inc. (Phoenix, AZ, USA) studying the efficacy of ICI therapies in patients with advanced lung cancer have discovered that anti-frameshift peptide antibodies (anti-FSP antibodies), a new category of blood-based biomarkers, have the potential to be developed into improved or new orthogonal tests for predicting tumor responses to treatment. Interestingly, these antibodies could also be instrumental in predicting immune-related adverse events (irAEs) in patients with lung cancer. As part of their investigation, the scientists evaluated serum samples taken from 74 advanced lung cancer patients prior to their treatment with anti-PD-L1 or anti-PD-1 immunotherapy, with or without concurrent chemotherapy. The presence of antibodies recognizing FSPs was detected on peptide microchips. These biomarkers successfully predicted post-treatment tumor responses and adverse events with a remarkable 90-100% accuracy, using a single test.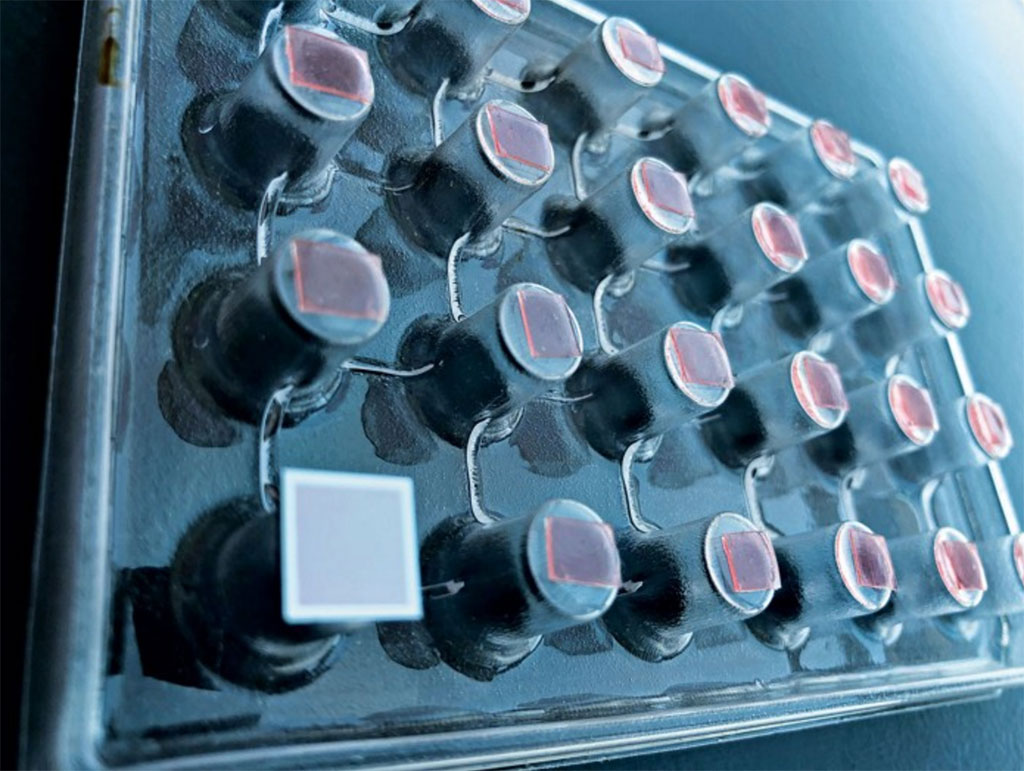 Despite its small scale, this study signifies the first significant step towards reliably predicting immunotherapy outcomes, potentially leading to improved patient outcomes. Simple, accurate tests to forecast therapy outcomes could empower doctors to suggest treatments for patients who are most likely to benefit, including those with cancers typically resistant to ICIs. Such a predictive test would also enable the identification of patients requiring close monitoring for potential toxicities, allowing therapy doses to be adjusted or paused if necessary. It might also affect the decision to combine chemotherapy with primary ICI therapy for certain patients, as chemotherapy does not always provide additional benefits over ICIs. Predicting whether it is needed could alter treatment recommendations. Furthermore, the implications of this research extend beyond lung cancer, suggesting that for other cancers like brain cancer—where ICIs have traditionally shown low response rates—a screening test for responsive patients could be a lifesaver.
"In previous studies, other biomarkers have shown some encouraging results for predicting ICI therapy tumor responses. However, extraction and testing are elaborate, often unreliable, and sometimes not possible, and there is no test for predicting adverse events," said Kathryn Sykes, the Vice President of Research and Product Development at Calviri. "Our study explores anti-FSP antibodies as novel biomarkers, which can be simply and accurately measured from a small amount of blood."
"We expect these results will justify the approach and facilitate access to the required larger serum sample cohorts for developing and licensing predictive diagnostics based on this technology," said Stephen Albert Johnston, CEO of Calviri. "Future efforts will focus on improving this approach for addressing specific needs in lung cancer treatment and for evaluating this ICI predictive test platform for other research."
Related Links:
Calviri, Inc.