Fully-Automated, Direct-From-Blood Test Rapidly Detects Multiple Biothreat Pathogens
By LabMedica International staff writers
Posted on 31 May 2023
During a public health emergency involving biothreat pathogens, rapid and accurate diagnostic testing is vital for reducing health and economic consequences. Infections by these pathogens, if not promptly treated, can lead to death rates of 40-90%. Now, a direct-from-blood test panel can identify biothreat pathogens within four hours, providing vital data to medical professionals for the effective treatment of infected patients.
The T2Biothreat Panel from T2 Biosystems (Lexington, MA, USA) is a fully-automated, direct-from-blood test designed to run on the T2Dx Instrument and simultaneously detects six biothreat pathogens identified as threats by the U.S. Centers for Disease Control and Prevention. These include the organisms that cause anthrax (Bacillus anthracis), tularemia (Francisella tularensis), glanders (Burkholderia mallei), melioidosis (Burkholderia pseudomallei), plague (Yersinia pestis), and typhus (Rickettsia prowazekii). Rapid identification of these pathogens is crucial for initiating the appropriate antimicrobial treatment, thereby enhancing patient outcomes.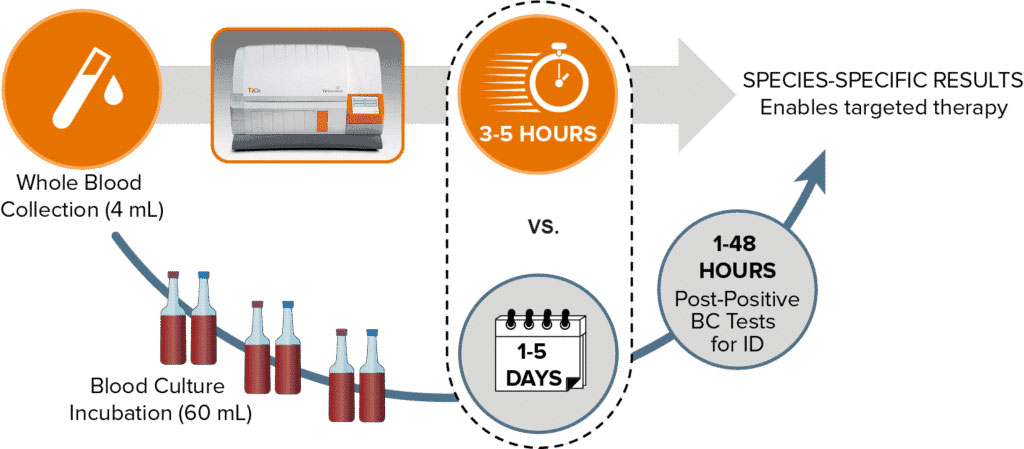 The T2Biothreat Panel employs T2MR Technology and runs on the company's FDA-cleared T2Dx Instrument which generates rapid, accurate results by directly analyzing whole blood samples, eliminating the need for blood culture. T2 Biosystems has submitted a 510(k) premarket notification with the U.S. Food and Drug Administration (FDA) for the T2Biothreat Panel. This submission comes after the successful completion of a U.S. clinical evaluation that showed high sensitivity and specificity, with a study group that included 350 artificially positive samples and over 470 negative blood samples from both healthy and febrile individuals.
"This FDA submission marks an important milestone in our commitment to protect Americans from the threat of deliberate or naturally occurring outbreaks of biothreat pathogens," stated John Sperzel, Chairman and CEO of T2 Biosystems. "We believe the T2Biothreat Panel demonstrates very high sensitivity and specificity for a direct-from-blood multi-target biothreat product, the only such product developed by a U.S.-owned company, and we look forward to working through the FDA premarket review process to obtain clearance."
Related Links:
T2 Biosystems