MRSA AI Diagnostics Software Helps Enhance Microbiology Lab Efficiency and Workflow
By LabMedica International staff writers
Posted on 29 May 2023
Methicillin-resistant Staphylococcus aureus (MRSA) poses a significant risk in hospital environments, leading to serious complications like bloodstream or surgical-site infections, sepsis, and even death. Lab tests are necessary to confirm whether an infection is due to MRSA, and the capacity to conduct these tests efficiently and effectively could profoundly influence patient care. However, labs often face hurdles such as fluctuating sample volumes, staff shortages, financial constraints from budget cuts, and shifting diagnostic methods. To address these challenges and facilitate efficient, timely, and cost-effective clinical bacteriological testing, a new solution now offers comprehensive lab automation for clinical microbiology laboratories.
Becton, Dickinson and Company's (BD, Franklin Lakes, NJ, USA) new BD Kiestra MRSA imaging application employs artificial intelligence (AI) to analyze bacterial growth and release negative samples with minimal human intervention. The BD Kiestra MRSA application employs AI to automate the traditionally laborious and time-consuming task of inspecting Petri dishes to ascertain bacterial growth, allowing medical lab scientists and technicians to devote more time to high-priority analyses.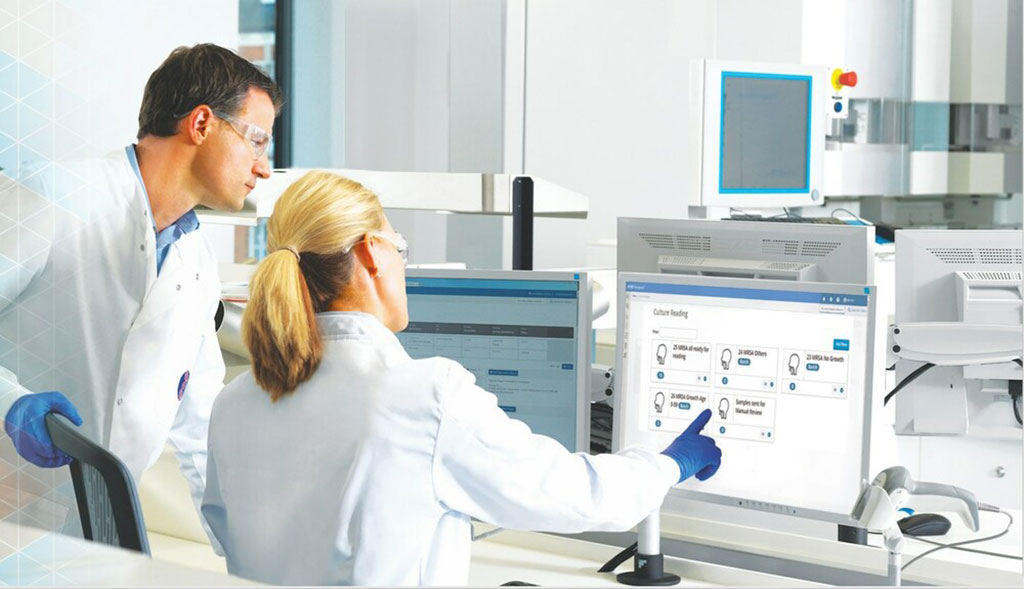 The application can evaluate individual samples or group together numerous plates showing non-significant growth for batch review and release of negative results, potentially easing the administrative load on technicians. The MRSA imaging application utilizes AI algorithms to identify specific culture characteristics on the BBL CHROMagar MRSA II plate. Based on this information and analysis by BD Synapsys informatics, plate images are automatically arranged and sorted into meaningful worklists for lab scientists and technicians. This AI-driven imaging application, backed by the BD BBL CHROMagar MRSA II screening plates and powered by BD Synapsys Informatics Solution, is compatible with both standalone BD Kiestra ReadA systems and track-based BD Kiestra lab automation solutions.
"The pandemic created significant and ongoing labor challenges in laboratories, and reading plates is a labor-intense, potentially error-prone process in microbiology," said Nikos Pavlidis, vice president and general manager for Diagnostics at BD. "The use of this imaging application to automatically organize specimens in meaningful worklists helps use limited laboratory staff more efficiently and allows lab personnel to bring their expertise to bear on more critical and complex specimens."
Related Links:
BD