Innovative All-in-One MDx Platform Addresses Needs of Medium-to-High Throughput Laboratories
By LabMedica International staff writers
Posted on 23 May 2023
The COVID-19 pandemic has brought significant changes to the molecular diagnostics market, driving it towards automation, user-friendliness, quick results, and reliability of tests. Despite remarkable progress in this field, many testing applications still depend on lab-developed tests and labor-intensive methods, which complicate the execution of large-scale automated diagnostics solutions. To address these challenges and market trends, a new all-in-one, fully automated molecular diagnostics platform is now available for the processing of various testing portfolios through real-time PCR.
Menarini Diagnostics (Florence, Italy) has launched its PRIME MDx system which allows users to handle various sample types by cleverly utilizing pre-filled plates along with a universal extraction solution. It can run up to five different assays per sample, reaching a maximum capacity of 240 samples per day. The system's continuous workflow feature allows users to initiate a new loading process (extraction/setup) even while a previous PCR is still running. Its AI-driven software guarantees a smooth user experience, from uninterrupted sample loading to result interpretation, resulting in high-quality results, standardized workflows, and enhanced lab efficiency. PRIME MDx's automation and guided instrument setup minimize manual intervention and guarantee full sample traceability.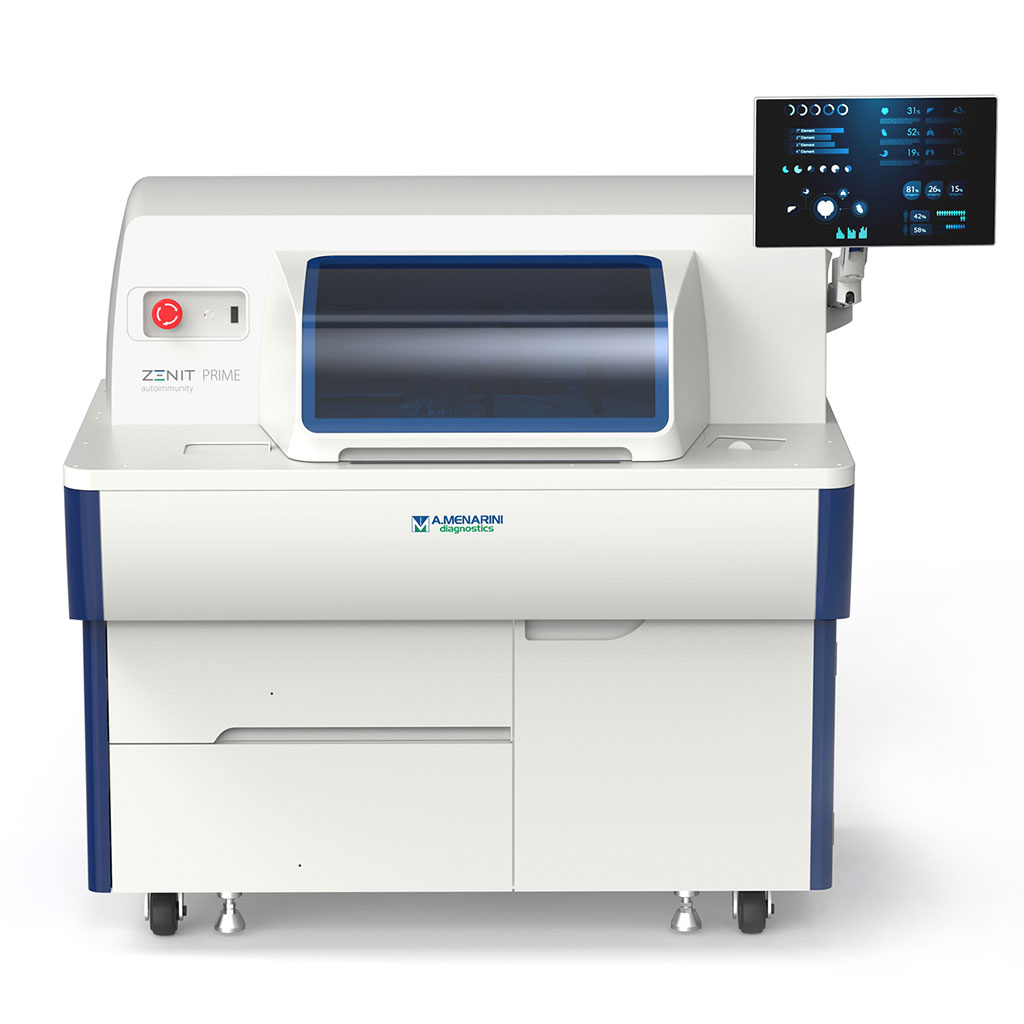 PRIME MDx offers the flexibility to manage runs with various extraction reagent formats (prefilled or standard) and seamlessly integrates with the existing IT infrastructure. This fully automated sample-to-result system is specifically engineered to simplify laboratory workflows for real-time PCR diagnostic assays, delivering outstanding efficiency, flexibility, and user-friendliness. The system is being introduced with two test panels, one for viral upper respiratory tract infections and another for viral transplant infections, applicable to a broad spectrum of sample matrices. Additional test panels are currently in the development phase to broaden the offerings.
"We are proud to bring this innovative, all-in-one, molecular diagnostics solution to the market, which will allow us to address the needs of medium-to-high throughput laboratories internationally and strengthen the position of A. Menarini Diagnostics in the molecular space," said Fabio Piazzalunga, General Manager and Global Head of Diagnostics Division in Menarini Group.
Related Links:
Menarini Diagnostics
Other channels