Sansure Biotech Demonstrates iPonatic III Portable Molecular Workstation
By LabMedica International staff writers
Posted on 24 May 2023
Sansure Biotech (Hunan, China) is demonstrating its comprehensive range of IVD solutions at EuroMedLab Rome 2023, including the iPonatic III portable molecular workstation.
As a bronze sponsor of the Congress, Sansure is welcoming visitors to its booth where the company's technicians are showcasing the operations of the iPonatic III portable molecular workstation and presenting its key features and applications. The portable molecular workstation stands out for its ability to deliver extremely accurate test results within 8 to 45 minutes. Equipped with innovative one-tube fast release and rapid PCR amplification technology, it enhances point of care testing (POCT) by optimizing steps such as sample handling, nucleic acid extraction, purification, PCR amplification, and result processing. In addition, the iPonatic III offers a versatile and expandable testing menu, capable of catering to the testing requirements of various pathogens. Its adaptability and portability make it useful in numerous settings, ranging from medical laboratories to emergency rooms. The ultimate objective of this device is to facilitate lab-standard molecular diagnostic services at point-of-care facilities like doctor's offices, clinics, and pharmacies, thereby providing critical support to global healthcare communities.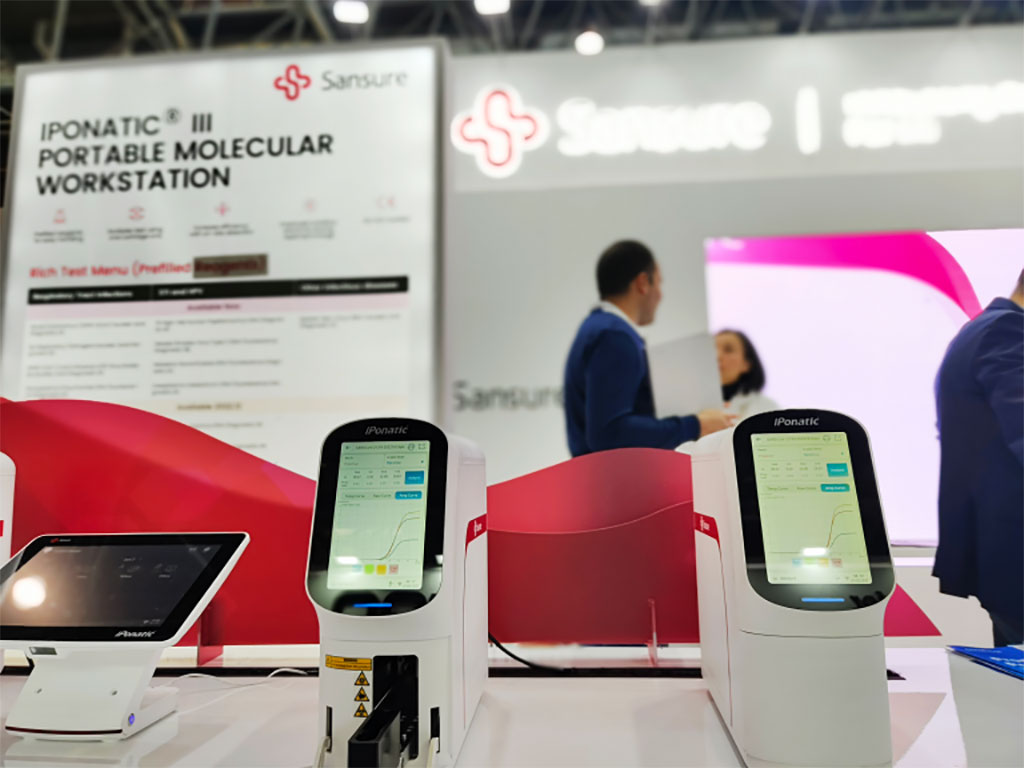 Among Sansure's latest developments in the field of diagnostics being presented at the industry event is the newly-launched Natch 16S nucleic acid extraction system. Natch 16S employs magnetic bead technology and boasts ten different mixing modes. It incorporates a built-in UV lamp and air filtration system, touch control, and a 7-inch touchscreen. With the capacity to extract nucleic acid in 10-60 minutes per batch, the Natch 16S finds applications across numerous fields, including sexually transmitted diseases, women's health, respiratory diseases, gastrointestinal diseases, prenatal and postnatal care, and public health.
Related Links:
Sansure Biotech