Sequencing Could Augment Other Newborn Screening Methods
By LabMedica International staff writers
Posted on 14 Sep 2020
Newborn screening (NBS) was established as a public health program in the 1960s and is crucial for facilitating detection of certain medical conditions in which early intervention can prevent serious, life-threatening health problems.
Genomic sequencing can potentially expand the screening for rare hereditary disorders, but many questions surround its possible use for this purpose. Sequencing-based approaches may not replace biochemical- or phenotypic-based newborn screening, but may supplement those approaches.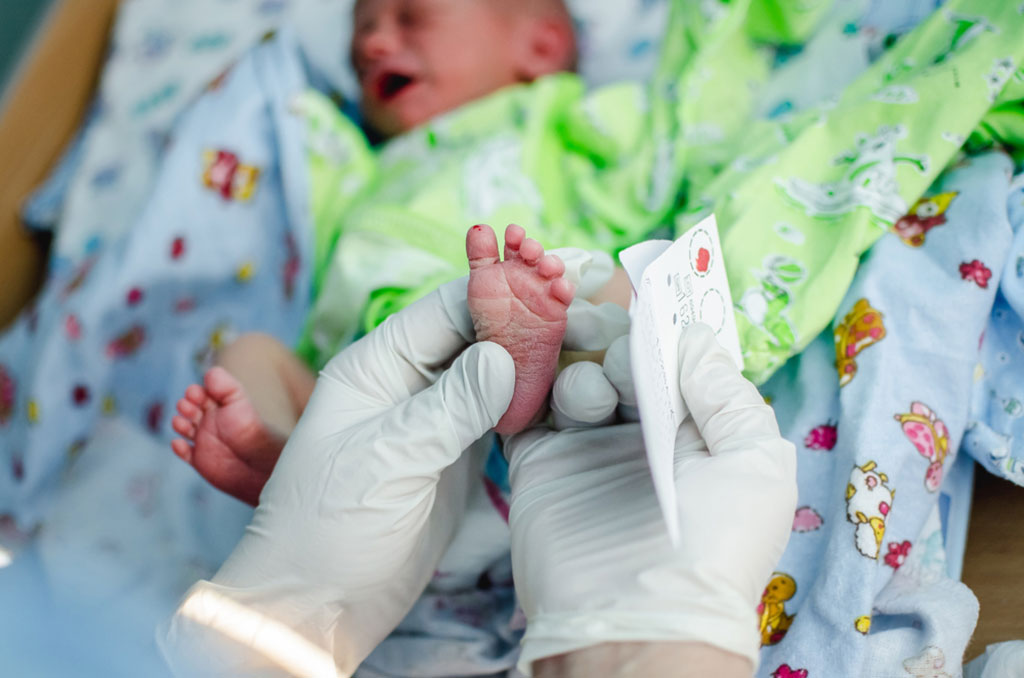 Geneticists at the University of North Carolina at Chapel Hill (Chapel Hill, NC, USA) and their colleagues examined the use of exome sequencing (ES) for NBS in the North Carolina Newborn Exome Sequencing for Universal Screening (NC NEXUS) project, comparing the yield from ES used in a screening versus a diagnostic context. They recruited 17 children with inborn errors of metabolism, 28 children with hearing loss, and 61 well infants into a study. Each child underwent next-generation sequencing-based newborn screening using a panel of 466 genes. Of the 46 variants detected in this cohort through exome sequencing, 43 were confirmed orthogonally in a CLIA-certified laboratory.
The team reported that within the metabolic cohort, sequencing-based screening uncovered an abnormal result in 15 of the 17 participants. For instance, seven children previously found to have phenylketonuria had pathological variants in
PAH
, seven children with medium-chain acyl-coA dehydrogenase deficiency had pathogenic variants in
ACADM
, and one child with primary carnitine deficiency was homozygous for a pathogenic
SLC22A5
missense variant.
In the hearing loss cohort, though, next-generation sequencing-based newborn screening returned positive results for only five of the 28 participants. Among those were two children who were compound heterozygotes for variants in an Usher syndrome gene and one child who had a one-base pair frameshift deletion in the
GJB2
gene, which is linked to DFNB1 non-syndromic deafness.
In the full cohort, sequencing-based screening identified four children with positive results, a variant linked to familial hypercholesterolemia, a missense variant associated with mild ornithine transcarbamylase (OTC) deficiency, a splice-site variant in
DSC2
tied to autosomal-dominant arrhythmogenic right ventricular dysplasia, and two
F11
variants linked to autosomal recessive factor XI deficiency.
The authors concluded that as sequencing-based screening missed some metabolic and hearing loss results, and they noted that it likely would not replace current screening approaches, but could be used in addition to them. These findings suggest that sequencing might be useful as an adjunct to traditional NBS methods and that with improved detection of variants, and more extensive interpretive databases, the positive predictive value of genomic screening may improve. The study was published on August 26, 2020 in the
American Journal of Human Genetics.
Related Links:

University of North Carolina at Chapel Hill