Genomic Classifier Test for Lung Disease Validated
By Labmedica International staff writers
Posted on 18 Apr 2019
In the appropriate clinical setting, the diagnosis of idiopathic pulmonary fibrosis (IPF) requires a pattern of usual interstitial pneumonia to be present on high-resolution chest computerized tomography (HRCT) scan or surgical lung biopsy.
In cases where a CT scan is inconclusive, diagnosis is often achieved by a surgical lung biopsy, which can cause complications. A correct diagnosis is important because patients diagnosed with interstitial lung disease that is not IPF are often treated with immunosuppressants, which can be harmful if that patient does in fact have IPF.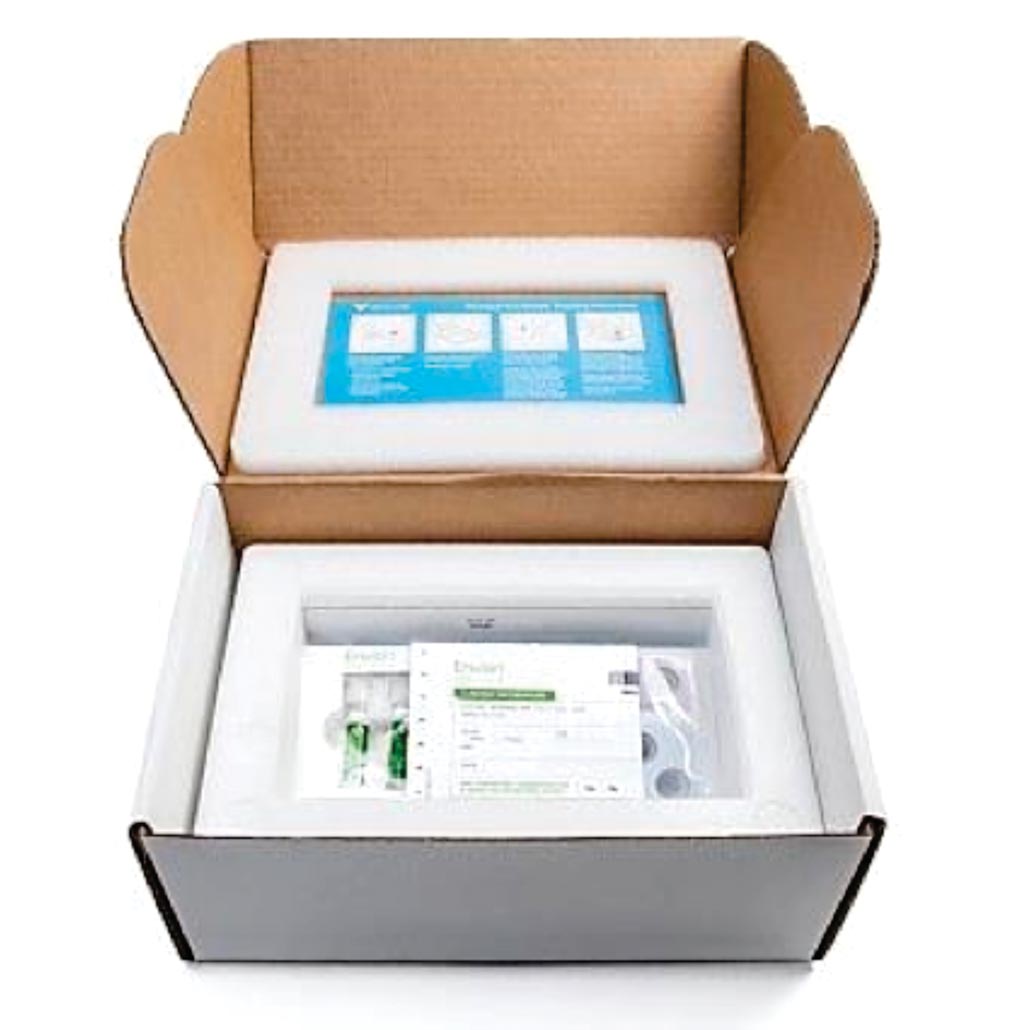 A large team of scientists working with the University of Washington Medical Center (Seattle, WA, USA) prospectively recruited 237 patients for this study from those enrolled in the Bronchial Sample Collection for a Novel Genomic Test (BRAVE) study in 29 US and European sites. Histopathological diagnoses were made by experienced pathologists. Three to five transbronchial lung biopsy samples were collected from all patients specifically for this study, pooled by patient, and extracted for transcriptomic sequencing.
After exclusions, diagnostic histopathology and RNA sequence data from 90 patients were used to train a machine-learning algorithm to identify a usual interstitial pneumonia pattern. The primary study endpoint was validation of the classifier in 49 patients by comparison with diagnostic histopathology. To assess clinical utility, they compared the agreement and confidence level of diagnosis made by central multidisciplinary teams based on anonymized clinical information and radiology results plus either molecular classifier or histopathology results.
Overall, for the 94 patients analyzed, the two teams agreed 86% of the time. For 46 patients, in which histopathology was diagnostic, the teams reported being confident in their diagnosis for 29 cases when just using histopathology to diagnose and 22 cases when using Envisia, a statistically insignificant difference. In 48 patients for whom histopathology did not yield a diagnosis or a classifiable result, the teams reported making confident diagnoses in 30 cases using Envisia and 20 using histopathology results.
The authors concluded that the molecular test provided an objective method to aid clinicians and multidisciplinary teams in ascertaining a diagnosis of IPF, particularly for patients without a clear radiological diagnosis, in samples that can be obtained by a less invasive method. Further prospective clinical validation and utility studies are planned. The study was published on April 1, 2019, in the journal Lancet Respiratory Medicine.
Related Links:
University of Washington Medical Center