New Test May Replace ELISA for Detecting Antibodies
By Labmedica International staff writers
Posted on 15 Apr 2019
A microwire-based test may replace enzyme-linked immunosorbent assay (ELISA) as the primary method to detect antibodies specific for pathogenic microorganisms in patient's sera.
Detection of viral infection is commonly performed using serological techniques like ELISA to detect antibody responses. Such assays may also be used to determine the infection phase based on isotype (IgG or IgM) prevalence. However, ELISAs demonstrate limited sensitivity and are difficult to perform at the point of care.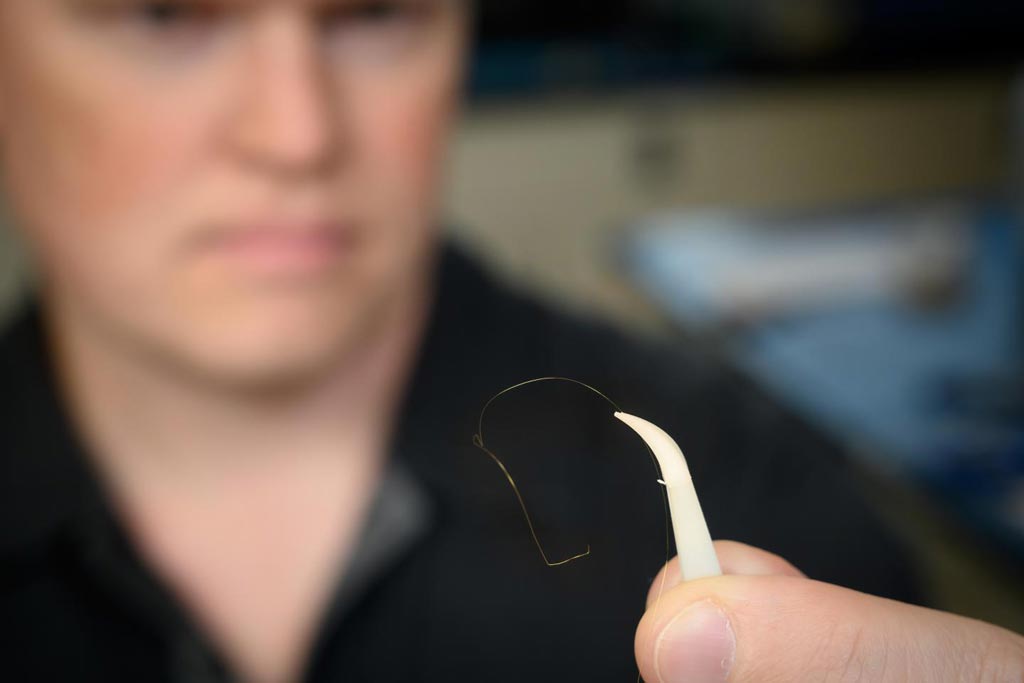 Investigators at Colorado State University (Fort Collins, USA) have described a method for detecting antibodies against pathogenic viruses with sensitivity significantly better than ELISA. Their method reportedly enables label-free, rapid detection of ultra-low concentrations of virus specific antibodies.
The simple test comprised a capacitive biosensor that incorporated gold microwires coated with Zika or Chikungunya virus envelope antigen. An electrical current passed through the wire created a charge on the wire. Antibodies from the patient's sample bound to the viral proteins on the wire, which increased the outside mass. In addition, antibody binding increased the ability of the wire to hold the charge. By measuring the change in mass, it was possible to quantify the number of antibodies on the surface of the wire.
The investigators reported that with little discernable nonspecific binding, the sensor could detect as few as 10 antibody molecules in a small volume (30 microliters) of fluid within a few minutes. It could also be used to rapidly, specifically, and accurately determine the isotype of antigen-specific antibodies.
"This type of research project is something that none of us could do on our own," said senior author Dr. Brian Geiss, associate professor of microbiology, immunology, and pathology at Colorado State University. "We synergized our efforts to come up with new solutions to problems we are hoping will eventually be used in clinical settings. We hope that it can be used for point-of-care diagnostics, and that it can be developed into a compact hand-held system that can be used in the clinic or in resource-limited areas."
The microwire antibody detection method was described in the April 15, 2019, issue of the journal Biosensors and Bioelectronics.
Related Links:
Colorado State University

Latest Lab Tech. News