Fluorescent Markers May Aid Cancer Diagnostics by Tracking Metabolites
By Labmedica International staff writers
Posted on 15 Apr 2019
A novel class of fluorescent markers allows real‐time tracking of essential metabolites in live cells in culture and in vivo in order to trace the acquisition of metabolic profiles from human cancer cells of variable origin.
The transport and trafficking of metabolites are critical for the correct functioning of live cells. However, in situ metabolic imaging studies are hampered by the lack of fluorescent chemical structures that allow direct monitoring of small metabolites under physiological conditions with high spatial and temporal resolution.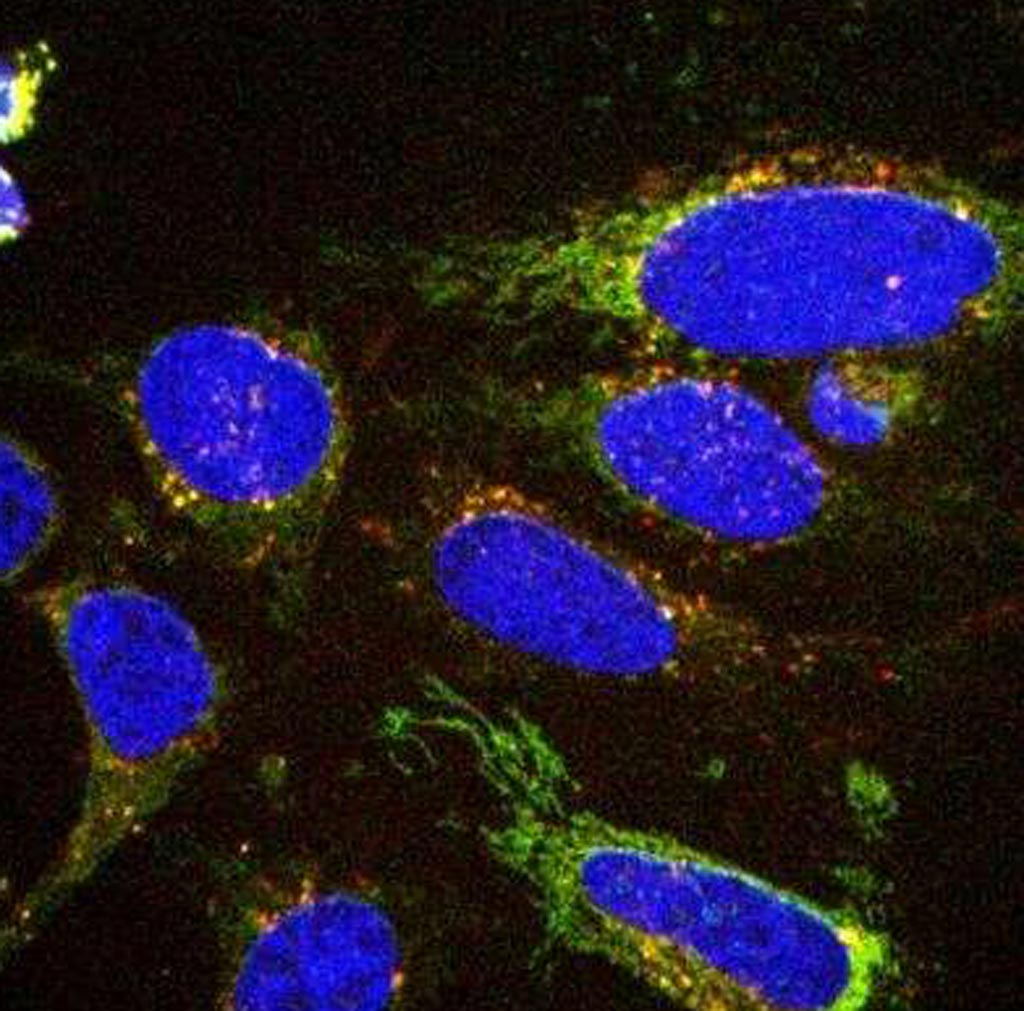 To improve this situation, investigators at the University of Edinburgh (United Kingdom) developed a novel class of small‐sized multi‐colored fluorophores for real‐time tracking of essential metabolites in live cells. These "SCOTfluors" (small, conjugatable, orthogonal, and tunable fluorophores) permitted visualization by microscope of minute changes in cells' incorporation of metabolites within the body's tissues, making it easier to identify sites of disease.
Senior author Dr. Marc Vendrell, senior lecturer in biomedical imaging at the University of Edinburgh, said, "We have very few methods to measure what cells eat to produce energy, which is what we know as cell metabolism. Our technology allows us to detect multiple metabolites simultaneously and in live cells, by simply using microscopes. This is a very important advance to understand the metabolism of diseased cells and we hope it will help develop better therapies."
The SCOTfluors paper was published in the March 28, 2019, online edition of the journal Angewandte Chemie.
Related Links:
University of Edinburgh

Latest Molecular Diagnostics News