Esophageal Cancer Precursor Detected by Electronic Nose Device
By LabMedica International staff writers
Posted on 10 Mar 2020
Barrett's esophagus is a condition in which the lining of the esophagus changes, becoming more like the lining of the small intestine rather than the esophagus. This occurs in the area where the esophagus is joined to the stomach.
The main cause of Barrett's esophagus is thought to be an adaptation to chronic acid exposure from reflux esophagitis. Barrett's esophagus is diagnosed by endoscopy: observing the characteristic appearance of this condition by direct inspection of the lower esophagus; followed by microscopic examination of tissue from the affected area obtained from biopsy.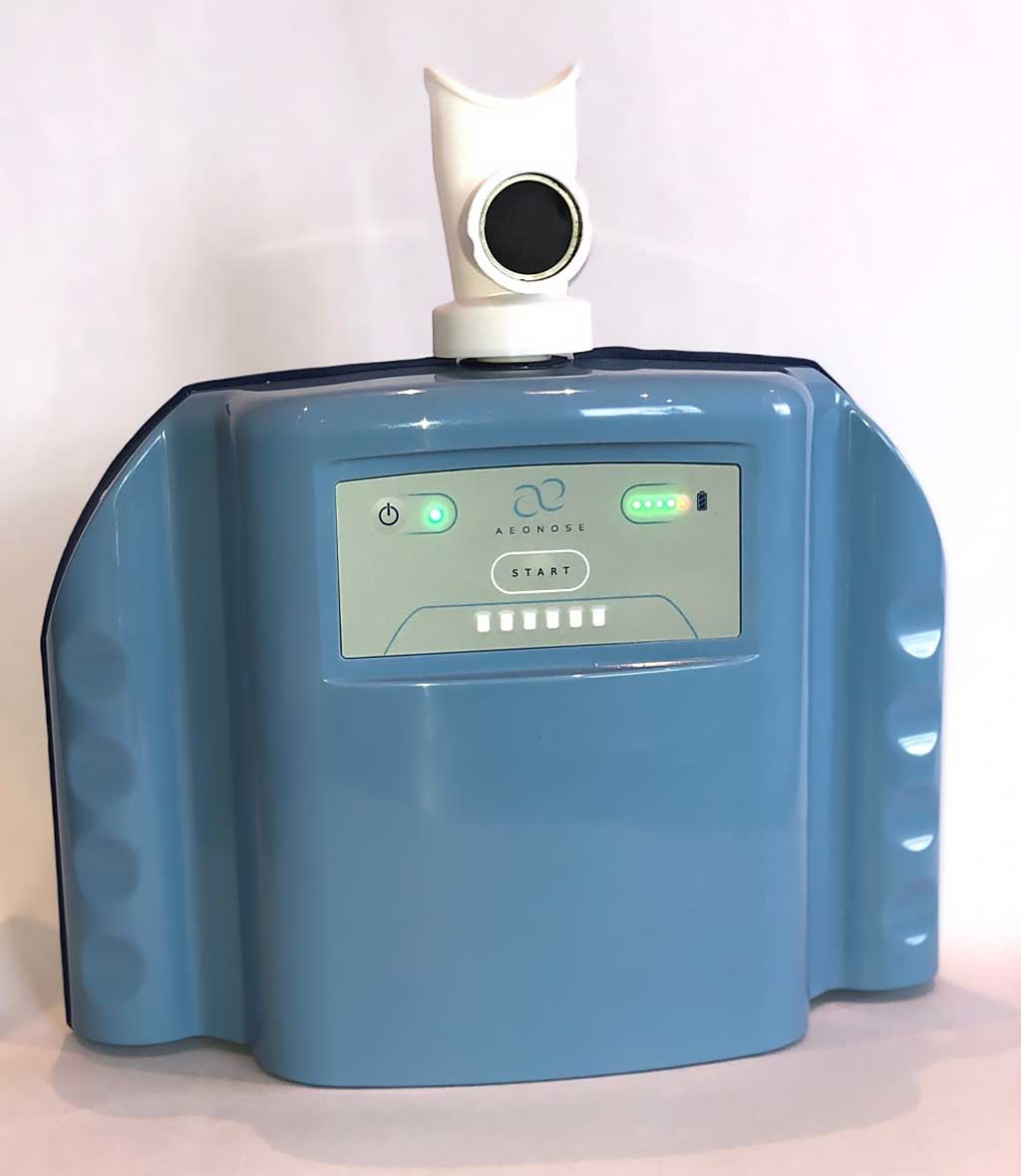 Gastroenterologists at the Radboud University Medical Center (Nijmegen, the Netherlands) and their colleagues wanted to see how effective and accurate a portable 'electronic nose' device would be for picking up Barrett's esophagus. Some 402 adults scheduled for endoscopy breathed into a highly sensitive electronic nose, designed to detect subtle differences in volatile organic compounds (VOCs) patterns, for five minutes. Of this group, 129 patients had Barrett's esophagus; 141 had acid reflux disease, including 50 who had an inflamed esophagus as a result; and 132 had a normal esophagus or hiatus hernia that accounted for their symptoms.
Analysis of VOCs profiles detected by the electronic nose showed that these differed significantly among patients with Barrett's esophagus, acid reflux, and those with a normal esophagus/hernia. The sensitivity of the device was 91%, its ability to pick up Barrett's esophagus and its specificity was 74%, its ability to detect those without the condition. When the analysis was further restricted to patients who had been taking drugs (proton pump inhibitors) to curb stomach acid production for at least a month or those with a hiatus hernia, both of which are likely to muddy the diagnostic waters, its accuracy was still good.
The authors concluded that the technique analyzing VOCs with an electronic nose may enable an efficient, well-tolerated, and sensitive and specific screening method to select high-risk individuals to undergo upper endoscopy. The study was published on February 25, 2020 in the journal
GUT
.
Related Links:

Radboud University Medical Center