Liquid Biopsy Filter Facilitates Multiple Myeloma Diagnosis
By LabMedica International staff writers
Posted on 02 Dec 2019
A newly developed filtering device that collects circulating cancer cells from blood liquid biopsy samples demonstrated strong potential for facilitating diagnosis of multiple myeloma.
Multiple myeloma (MM) is the second most common type of blood cancer and is responsible for approximately 20% of deaths from these diseases. The current gold standard for MM diagnosis includes invasive bone marrow aspiration. However, this procedure lacks the sensitivity to detect minimal residual disease, and the nonuniform distribution of clonal plasma cells (CPCs) within bone marrow often results in inaccurate reporting. Measurement of monoclonal proteins, such as Kappa light chains, in serum and urine is another commonly used approach for MM diagnosis. Although this approach is noninvasive, the level of such proteins is too low for detecting minimal residual disease and non-secretive MM.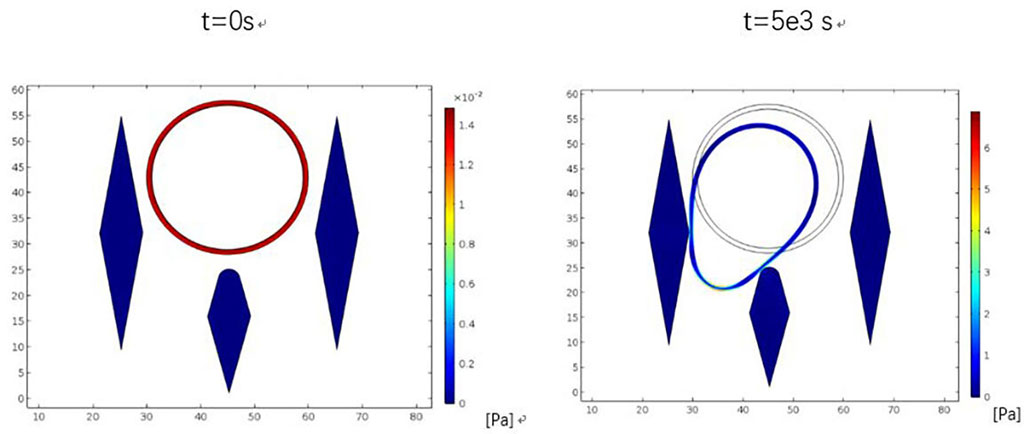 Circulating CPCs (cCPCs) have been reported to be present in the peripheral blood of MM patients, and high levels of cCPCs were shown to correlate with poor survival. These findings suggested a potential noninvasive approach for MM disease progress monitoring and prognosis.
To capitalize on this potential, investigators at the University of Toronto (Canada) developed a mechanical property-based microfluidic platform to capture cCPCs. They used a computational model to evaluate circular-, square-, and diamond-shaped pillars of various sizes for the design if the filter. Computer modeling showed that the diamond shape provided low resistance to flow, and that by adjusting the diamond shape so that the pillars were longer and more pointed, it was possible to optimize the filtering action.
Red blood cells with diameters in the range of six to eight microns and white blood cells with diameters ranging from seven to 30 microns were not retained by the filter. The larger (30-50 microns) cancerous cCPCs and the largest white blood cells were trapped by the filter. However, the white blood cells were flexible and squeezed between the diamond-shaped filter elements. The cCPCs were less flexible and could not deform in this fashion, so they remained in the filter.
Filtering healthy donor blood spiked with human myeloma cancer cell lines through the microfluidic platform demonstrated a high enrichment ratio (greater than 500) and sufficient capture efficiency (40%–55%). Patient samples were also assessed to investigate the diagnostic potential of cCPCs for MM by correlating with the levels of Kappa light chains in patients' samples. Results revealed that the amount of cCPCs captured from patients with active MM was much higher than from patients in remission or from healthy individuals.
Senior author Dr. Lidan You, professor of mechanical and industrial engineering at the University of Toronto, said, "This device shows great potential as a noninvasive method for either early detection or monitoring of MM disease progression."
The liquid biopsy filter for multiple myeloma diagnosis was described in the November 19, 2019, online edition of the journal
Biomicrofluidics
.
Related Links:

University of Toronto