New QC Reagents Compatible with Multiple Immunoassay Platforms
By LabMedica International staff writers
Posted on 23 Sep 2019
A new set of infectious disease (serology) quality control reagents is designed to deliver a cost-effective, high-quality solution for the analysis of infectious diseases, while producing repeatable trustworthy results on various immunoassay platforms.
The Randox (Crumlin, United Kingdom) Quality Control Acusera Infectious Disease Serology Controls cover a wide range of infectious diseases, including HIV, hepatitis, EBV, CMV, Varicella zoster virus, ToRCH, Lyme disease and others. These controls are compatible for use on some of the most popular immunoassay platforms including Roche, Abbott, Siemens and Beckman among others.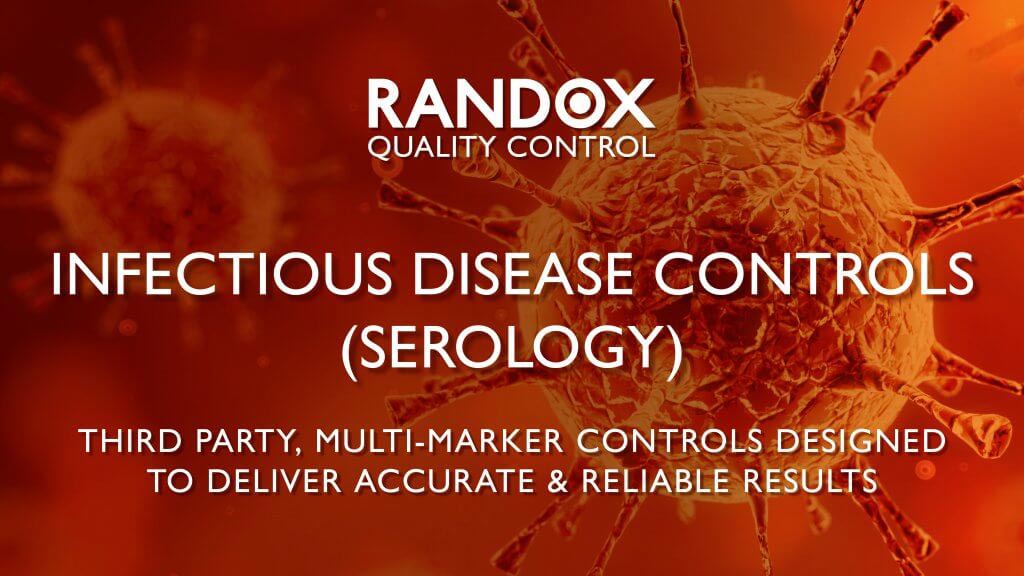 The Acusera control reagents are manufactured from human plasma, and each control is designed to react to the test system in the same manner as the patient sample. The new controls meet ISO 15189:2012 requirements and reduce inconvenient shifts in QC results when reagent batches are changed.
The reagents, which have been optimized for use by microbiology and virology laboratories, blood banks, public health laboratories, and clinical laboratories performing serology testing, have working stability of 60 days.
Lynsey Adams, Quality Control Manager at Randox, said, "These controls are the first of their kind on the market to be used on a wide range of immunoassay analyzers. Unlike the current practice of analyzer-specific tests, these controls can be used across a wide range of laboratory technologies and, with a working stability of 60 days at two to eight degrees Celsius, waste and costs are kept to a minimum."