Novel Microfluidic Device Simplifies Cancer Screening Procedures
By Labmedica International staff writers
Posted on 05 Aug 2019
A novel microfluidic device is set to simplify screening for cervical cancer by efficiently isolating and trapping single cells for identification using direct immunostaining techniques.
Several specific tests for cervical screening are available, including p16/Ki67 dual immunostaining for direct identification of cancerous cells in the cervix. Despite these advances in staining technology, manual screening of cells in an entire glass slide remains the standard clinical procedure for quantification and interpretation of immunocytochemical features of the cells.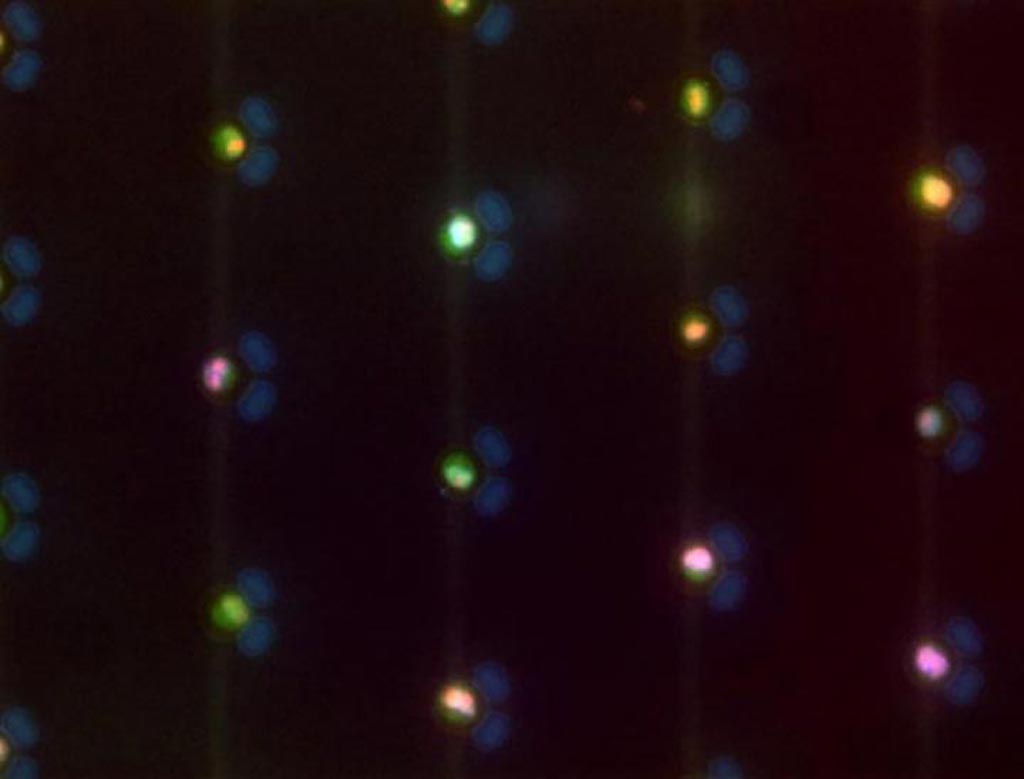 To improve this situation, investigators at the University of Tokyo (Japan) developed a microfluidic device containing an electroactive microwell array with barriers (EMAB) for highly efficient single-cell trapping followed by on-chip immunofluorescence analysis with minimum loss of the sample.
The EMAB device utilizes patterned electrodes at the bottom of cell-sized microwells to trap single cells using dielectrophoresis (DEP) and cell-holding structures behind the microwells to stabilize the position of trapped cells even without functioning DEP.
The investigators evaluated the performance of the EMAB device for single-cell trapping by sequestering formalin-fixed HeLa cells (a human cervical cancer cell line) and for cell holding by monitoring the release of trapped cells after turning off DEP.
Results revealed that the device interacted with the fixed HeLa cells with 98% efficiency for cell-trapping and 92% efficiency for cell-holding. In addition, the investigators successfully demonstrated high-efficiency on-chip immunofluorescence analysis with minimal loss of sample.
"Major challenges were trapping suspended cells at the single-cell level and analyzing them using antibodies with minimum loss of trapped cells," said contributing author Dr. Soo Hyeon Kim, lecturer in the institute of industrial science at the University of Tokyo. "By just putting a small structure behind the microwell, the cells were efficiently stayed in the microwells even with the unstable flow used for delivery of reagents. Combining EMAB with p16/Ki67 dual immunostaining could be a useful tool to provide molecular evidence that might help pathologists make a cervical cancer diagnosis."
The EMAB device was described in the July 30, 2019, online edition of the journal Biomicrofluidics.
Related Links:
University of Tokyo

Latest Lab Tech. News