New Systems Offer Cost-Effective Urinalysis at Any Lab Scale
By LabMedica International staff writers
Posted on 22 Jul 2019
With the growing prevalence of kidney-related diseases, proper screening and detection have become an increasing priority for clinicians. Two newly introduced systems, LAURA and LAURA XL, now aim to fill the need for such reliable, automated, and affordable urinalysis.
LAURA is a semi-automated strip reader using reflectance photometry for objective evaluation of color reactions on diagnostic pads. It offers evaluation of 12 clinically significant parameters: specific gravity, leukocytes, nitrites, pH, protein, glucose, ketones, urobilinogen, bilirubin, blood, microalbumin, and creatinine, as well as calculation of protein/creatinine ratio.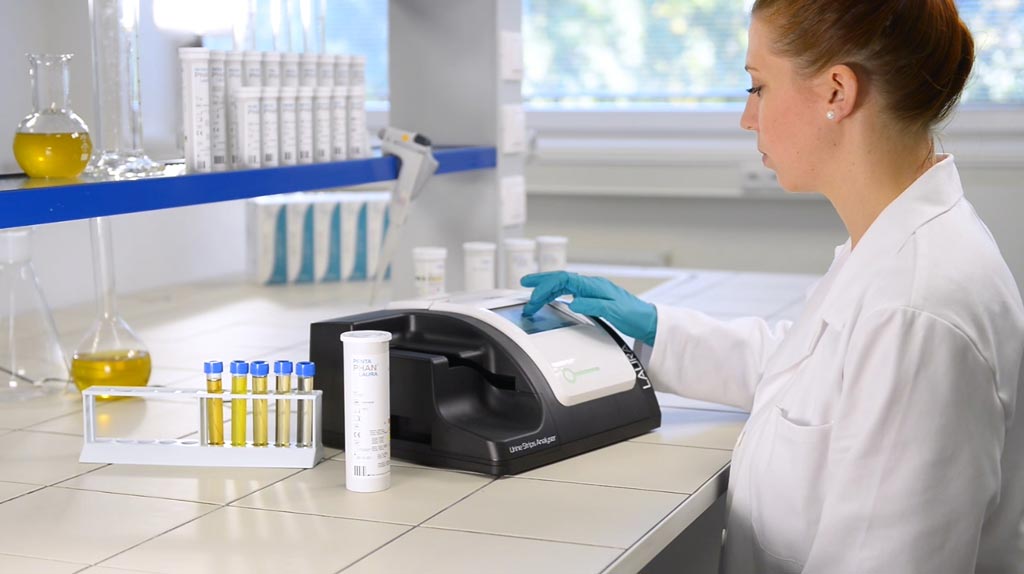 The instrument operates with continuous loading and throughput of 400 tests per hour. Convenient sample identification and data input via barcode reader and LIS connectivity minimize potential data management errors and reflect the need for increased efficiency and safety. The intuitive user interface has been designed to offer a broad range of optimized features such as results flagging and recommendation for additional sediment evaluation or customized reporting options.
Overall, the LAURA reader, with PHAN diagnostic strips and URINORM control urines, provides a complete solution to optimize laboratory workflow. This instrument offers affordable automation for smaller and mid-sized labs, or serves as reliable backup system for fully automated larger labs.
The LAURA XL is a fully automated urine analyzer combining trusted urine strip analysis and digital microscopy. It offers automatic evaluation of 10 chemistry parameters and 16 sediment categories. In addition, users can select from 16 manual and four customizable sediment categories. Concentration of sediment particles is achieved without centrifugation by gravitational sedimentation.
This is a very gentle technique preventing damage of fragile elements and allowing cost-effective measurement by replacing disposable cuvettes with a long-life, washable cuvette module. Due to clear high-resolution imagery, LAURA XL reduces the need for additional evaluation of results by visual microscopy.
The LAURA XL system - a powerful tool for larger labs looking for a high-performance solution to automate their routine urinalysis requirements - is delivered with special adaptors, which enable measurement of low volume samples - minimal volume for analysis of both urine chemistry and sediment is then 0.9 microliters of urine. It operates in three modes: chemistry only (180 tests/hour), sediment only (140 tests/hour), and hybrid (140 tests/hour).
The LAURA and LAURA XL clinical urinalysis systems were developed and are being introduced by Erba Mannheim (Mannheim, Germany), a global IVD company focused on delivering total solutions for clinical diagnostics.